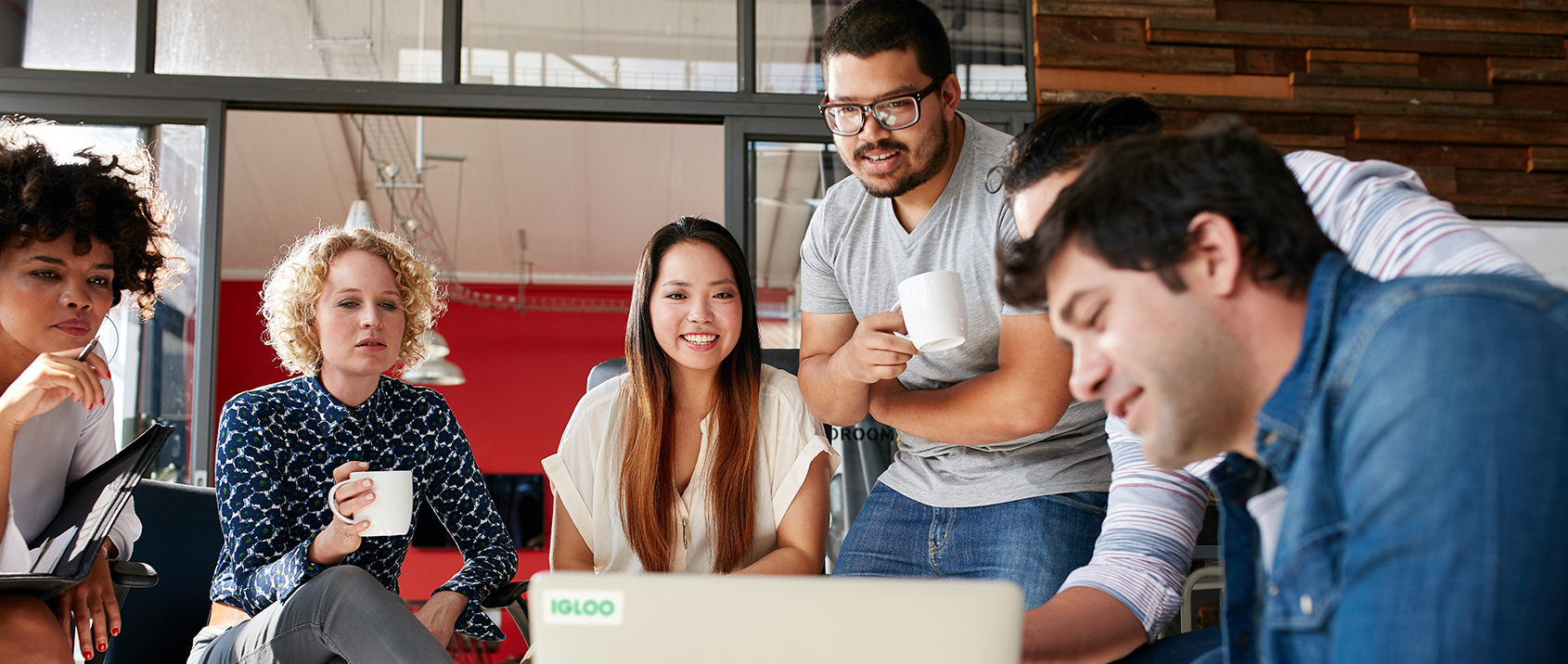 Expansion and globalization bring far-reaching changes to organizations, including a tendency to outgrow the existing intranet. As a result, companies that are quickly scaling up often struggle to keep employees informed and aligned. They may find themselves searching for new internal communication tools under duress.
But if you're already using a digital workplace platform that's capable of growing with your company, you have the advantage of a strong foundation. You just need to be intentional and strategic about taking it to the next level.
Shorelight, a global organization that partners with American universities to provide opportunities for international students, understands the challenges of rapid growth. Since its founding in 2012, the company's workforce has increased to almost 650 people in 25 locations.
As Shorelight expanded, it became harder to maintain strong cohesion within the organization because of challenges such as:
Communicating across 12 times zones
Informing employees of continuous product and program launches
Navigating a growing number of cultural differences
Key Digital Workplace Results Achieved to Date
Expanded from department knowledge bases to a company-wide hub
Added multiple solutions to address communication and culture challenges
82% of users logged into the new company-wide digital workplace within 3 weeks of launch
High engagement with an influx of user-generated content
Shorelight's success largely depends on aligning employees around its goals and initiatives, whether they're working on site at partner universities or in far-off locations across the globe.
The leadership team recognized the increasingly urgent need to forge stronger connections. When they realized that the solution was literally right at their fingertips, they got to work
Setting the stage for broader digital workplace adoption
Shorelight was using the Igloo digital workplace platform to solve two of its critical business challenges: knowledge sharing and team communication.
The company created searchable, secure, easy-to-access knowledge bases for the enormous volume of university enrolment and program details required by employees.
The admissions and recruitment team was the first to build knowledge bases, including quick links to high-demand information, and soon began writing blogs to enhance their knowledge sharing. The team was so happy with the convenience and efficiency gains from Igloo that they began to spread the word.
Before long, teams and groups across the organization began building departmental hubs on the Igloo platform to share information, showcase their achievements, and communicate across their teams. Each hub was thriving but remained siloed within the larger company. It was time to bring everyone together.
Getting leadership buy-in to scale up the platform
The "aha" moment for Shorelight came at Igloo's ICE conference when senior executives discovered the Leadership Center. Suddenly, they saw how they could use Igloo to create a centralized digital destination that would unify their dispersed organization.
The platform that could connect their employees to critical information, resources, and each other – no matter their department or geographic location – was already up and running. They just needed to take advantage of its complete capabilities.
There was already high usage and adoption of Igloo among employees, but they knew to bring it company-wide would need support from the top. They secured this support by presenting data showing how a centralized digital workplace improves communication, collaboration, productivity, engagement, and broader knowledge management.
Once the company-wide destination, named "Spark," was launched, senior executives frequently contributed to the site. They were publicly demonstrating their buy-in while also signalling that the company values user-generated content.
Maximizing the full potential of a central hub
Within weeks of the new site going live, employee engagement was high. People immediately began using the multiple channels throughout Spark that enable commenting and content-sharing. Users have also come up with their own ideas about how to extend the current resources on the platform.
So far, the central hub is home to solutions such as:
Unified global calendar
Now it's easy for Shorelight employees to stay in-the-know about regional, international, and company-wide events. From meetings and project deadlines to vacation schedules and celebrations, the calendar delivers crucial insight to support productivity and foster a broader awareness of company priorities.
Leadership communication
Leaders now can easily share information with the organization in a medium that is suitable to the message and available for staff to self-serve. A great example of this was a podcast posted by the VP of Human Resources in advance of onsite meetings with staff.
Employee recognition
Users can share inspiring stories in a dedicated space for employee blogs as well as nominate their peers for exceptional contributions via integrated recognition tools. It's a great way for the company to highlight its mission and values with real-life examples from the global workforce.
News and resources
With updated business-critical news and information in one easy-to-find place, Shorelight employees are now all on the same page. There's no wasted time searching for corporate policies and resources, no confusion about which source is authoritative, and no disparity among employees in different locations when it comes to accessing vital information.
The results
Within just three weeks of launching their central hub, 82 per cent of Shorelight's Igloo users logged in – up from an average of 62 per cent. And that's just the beginning.
The company is rolling out Spark to teams worldwide with formal training and a highly personalized introduction to the site that emphasizes its unique value to employees' daily work. And to ensure ongoing success, an editorial board made up of a diverse group of employees meet to ensure they are creating and curating content that supports their goals.
As Shorelight continues to grow, Spark will be the place people go to connect, share, and stay in the know.
Read the full story of how Shorelight worked with Igloo to build and launch their online destination.