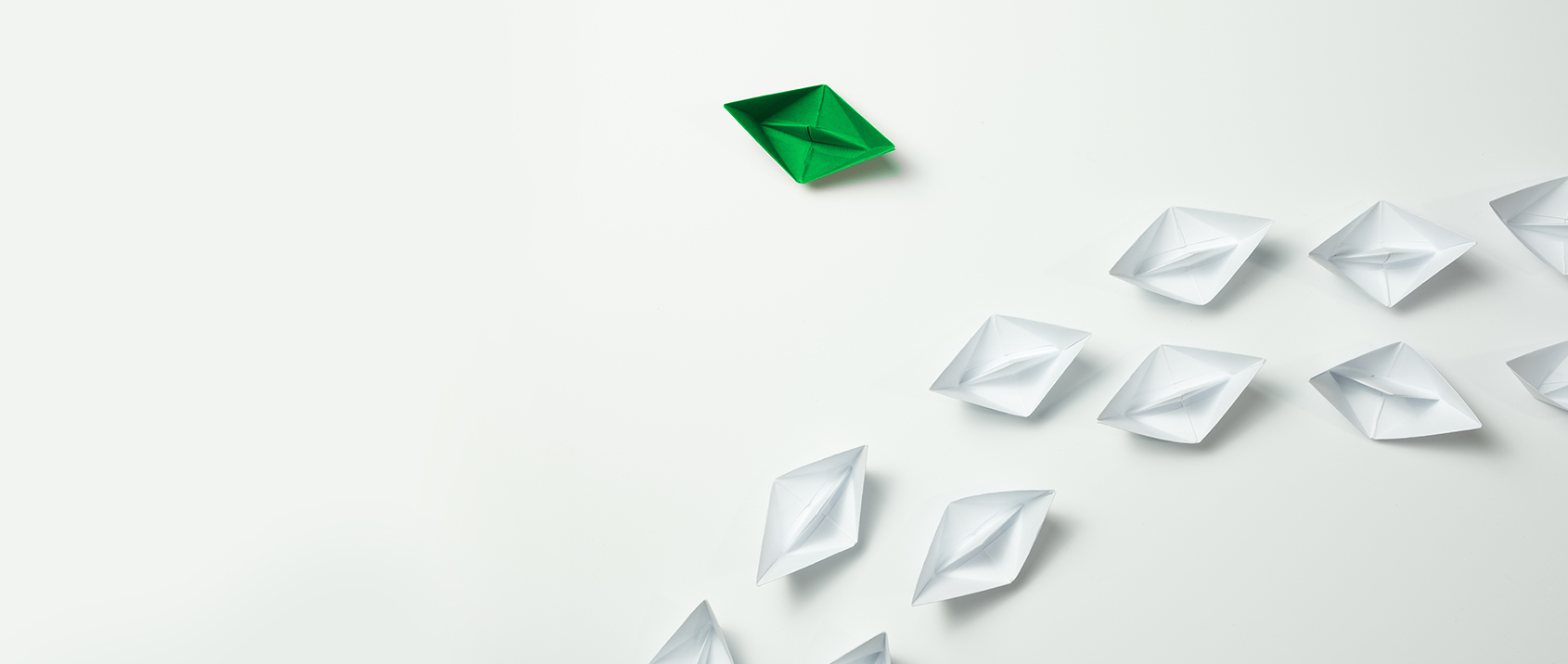 Your organizational culture not only shapes the way employees work, but also how they feel about where they work. If the culture is positive, so is employee engagement – and vice versa. Employee engagement is critical to both the performance of your business and the customer experience.
Leadership's effect on culture
Every employee affects an organization's culture, but leadership is the driving force. According to Gallup, 70% of the variance between lousy, good, and great cultures can be found in the knowledge, skills, and talent of the team leader. What leaders do and say, especially in times of growth or organizational change, influences what employees do, say, and believe.
Why is organizational culture important?
With the way today's workplace is evolving, one thing that executives are starting to recognize is the importance of organizational culture to the bottom line. A 2016 global survey of business and HR executives found 86% said it is an important or very important issue. The motivation to create a thriving culture is there, but the strategies and tools may not be.
Disconnects in priorities leads to disconnects in culture
Despite leaders' profound impact on culture, they are not always culture experts. They are accustomed to delivering business results, not necessarily defining and sustaining values. This sometimes results in a disconnect with employee priorities. Deloitte research found that executives rank tangible elements of culture-building (such as financial performance and compensation) the highest, while employees place the most value on intangibles (such as open communication, employee recognition, and access to leadership).
On the other hand, a digital workplace allows you to easily adapt your leadership and communication style to unite and strengthen company culture.
How to positively impact culture with leadership
Now that we have established not only the importance of organizational culture, but how influential leadership can be on it, let's discuss how you can begin implementing changes today. Cultural change doesn't happen overnight, but these will lay the groundwork for significant changes over time, and will lead to a happier, more cohesive workforce.
Tell a consistent story
Organizational culture depends on a leader's ability to communicate the company's core values, mission, and goals. But it is not always easy to keep employees informed and aligned in today's working environment. The number of remote workers keeps expanding, and information siloes are everywhere in the multi-app world.
A thoughtfully-structured next-gen intranet with a dedicated space for company updates and news gets everyone on the same page and speaking the same language. It gives people a central source of company information that's up to date and accessible, no matter where or when they work.
Be part of the conversation
Keeping employees in the know and sparking meaningful cross-company conversations is just the first step. Then, it is up to leadership to play an active part in the dialogue.
A digital leadership hub is a space for leaders to tell stories, share ideas, clarify organizational priorities, and invite feedback. From bios and blogs to social media activity and press appearances, it builds a strong connection between all levels of the organization.
Employees get to see the personal and professional side of the leadership team, which fosters stronger connections and a stronger culture. And when people believe their leaders regularly communicate the organization's core values and beliefs, they feel happier and more valued at work.
Set clear expectations
People perform best when their roles and responsibilities are well-defined by leadership and understood by everyone at the organization. Clarity cuts the confusion and frustration that erodes engagement. For example, a digital employee handbook ensures people have a single source of truth that's easy-to-access.
Organizational culture is underpinned by specific policies that set out what is encouraged, discouraged, acceptable, or prohibited at work. An employee handbook enables you to showcase your culture in a visually appealing guide.
Commend positive behavior
A recent survey of HR professionals found that 86% agree or strongly agree that employee recognition positively affects organizational culture. The same survey found respondents are more likely to rate their recognition programs as excellent or good when the programs were tied to company values.
A culture of recognition bolsters the strength of the wider culture by demonstrating that leaders notice and value people's efforts. Employee recognition software helps you foster a healthy culture by promoting employee behaviors that reflect organizational values. It's a one-stop solution for rewarding employees and showcasing company culture.
Foster employee wellbeing
A poll of nearly 10,000 employees published in Wired magazine found 70% believed wellness programs positively influence organizational culture. A sense of belonging at work is an integral part of wellness, and leaders can build a vibrant culture by creating a digital focal point for the social life of the organization.
By carving out a space for company clubs, activities, events, and more, a social zone encourages human connections and healthy behavior. It unites people across the organization and shows them that their leaders understand the importance of creating a holistic work experience.
Find out how a digital destination can help evolve your organization's culture
The most effective digital workplace solutions not only connect people of all levels and backgrounds, but give people at the top wide visibility and reach across the organization. This allows them to foster organizational culture by example, and make that positive influence from the top down.
At Igloo, we help organizations solve their communication, collaboration, knowledge management, and culture and engagement challenges. What we have learned is when it comes to improving engagement and productivity across the business, there is no better place to start than the top.
Get started today or learn more about how to implement Igloo solutions in your digital workplace.