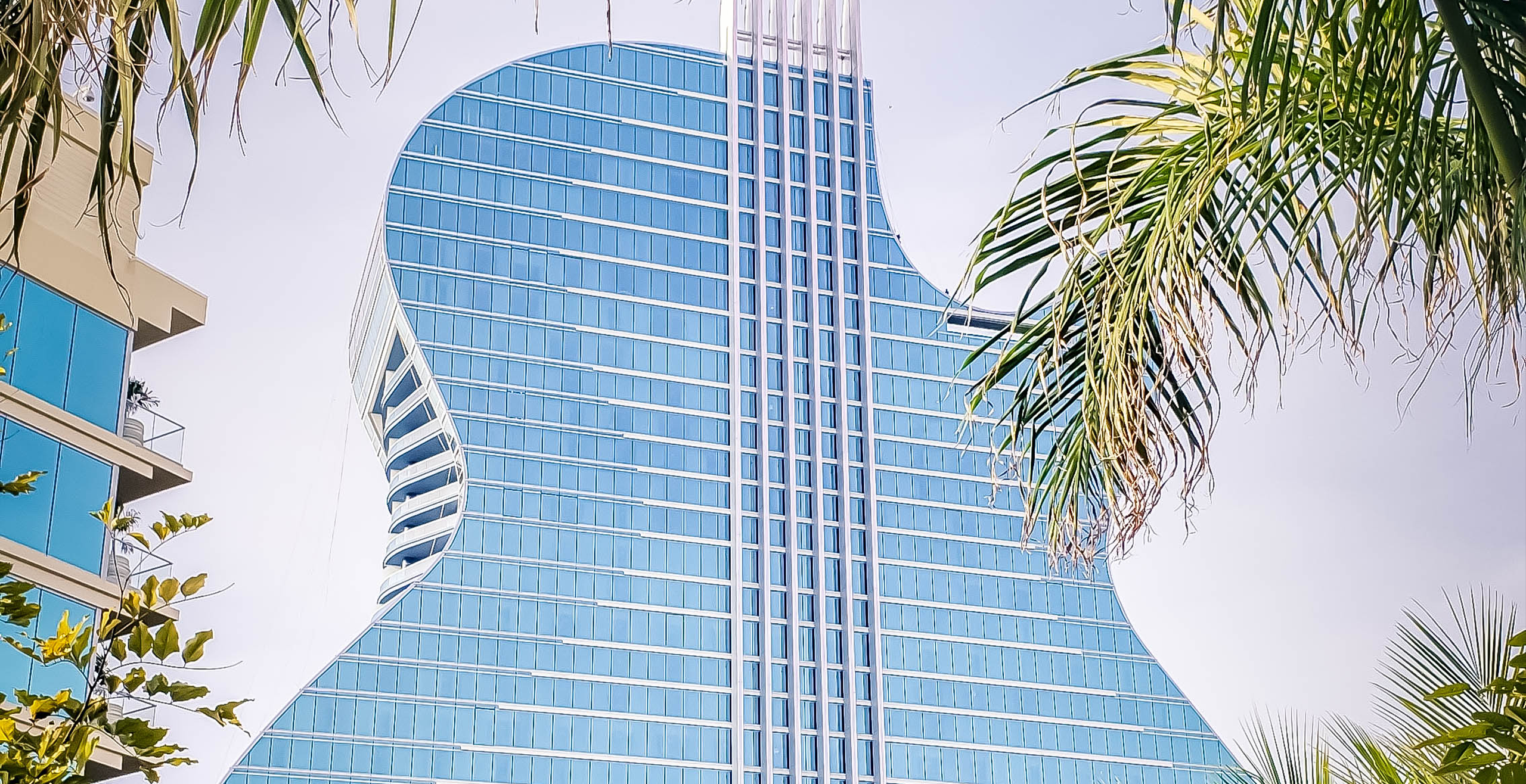 5 Questions with Hard Rock Hotel & Casino Hollywood
Rooted in music, Hard Rock Hotels have been an instantly recognizable staple of the hospitality industry since they started out in 1971. Since opening their first cafe in London, they have expanded to a global presence with venues in more than 76 countries worldwide. In order to infuse such an expansive, frontline-heavy organization with a single, powerful vision and ethos, Seminole Hard Rock Hotel & Casino Hollywood needed a unifying digital solution that could keep everyone aligned from busboys to management.
We sat down with Kristen Miller, PHR, the DEI communications manager at Seminole Hard Rock Hotel & Casino Hollywood to learn about how they use their Igloo implementation to keep teams happy and on-brand.
Tell us about Hard Rock
Hard Rock International is a is a mainstay in hospitality worldwide with our hotels and casinos, and we extend that same brand and experience to food services through our Hard Rock Cafes. Globally, we have about 50,000 employees with a growing number of frontline workers across our hundred-plus locations around the world. Our location has alone roughly 580 employees who work closely together to provide truly memorable guest experiences here in Hollywood, Florida.
In our location, everybody works here in the office, but that 580-person headcount is split between those of us at desks and the frontline workers who bring the brand and the policies to life for our guests.
I love working with the team to find solutions, and as far as the platform itself goes… I love it!
Tell us about your Igloo community and how it came about
We used to rely on a different platform, but we found that we needed more than it could offer. Rather than just disseminating information outward, we needed a two-way communication tool that could allow us to connect our workforce by letting users do… anything!
Our goal was to build an intranet destination where our employees could see articles, share information, and encourage real engagement between different parts of the company, especially with our frontline contingent. Igloo gives our users the ability to facilitate the kind of give-and-take engagement that we wanted to achieve.
It's a place where experts and owners in different areas can build out the content they want to get eyes on, and those people can then get feedback and engagement with a broader audience in a way that's much more visible and impactful than before.
What are some of the problems that were solved with Igloo?
We were looking for a way to create a one-stop communication platform that offered all employees a simple way to understand our diversity, equity, and inclusion initiatives and values. We also wanted a way to centralize all the corporate news, company information, and human resources policies that our employees need to find on a regular basis, so that our different teams all have the same up-to-date information easily at hand.
That all started back in 2022, and we've recently added team member resource groups to help empower teams more granularly and encourage collaboration.
I manage the site overall, but it's really our team members who contribute and build the valuable content that moves us forward. We have a diverse team of frontline and office workers across the company who contribute their thoughts, articles, or whatever else they want to share on our intranet—advice, policies, guides, or just social chatter!
Now, we have over 100 employees contributing and sharing through our intranet to build connections, contribute knowledge, and maintain our DEI values.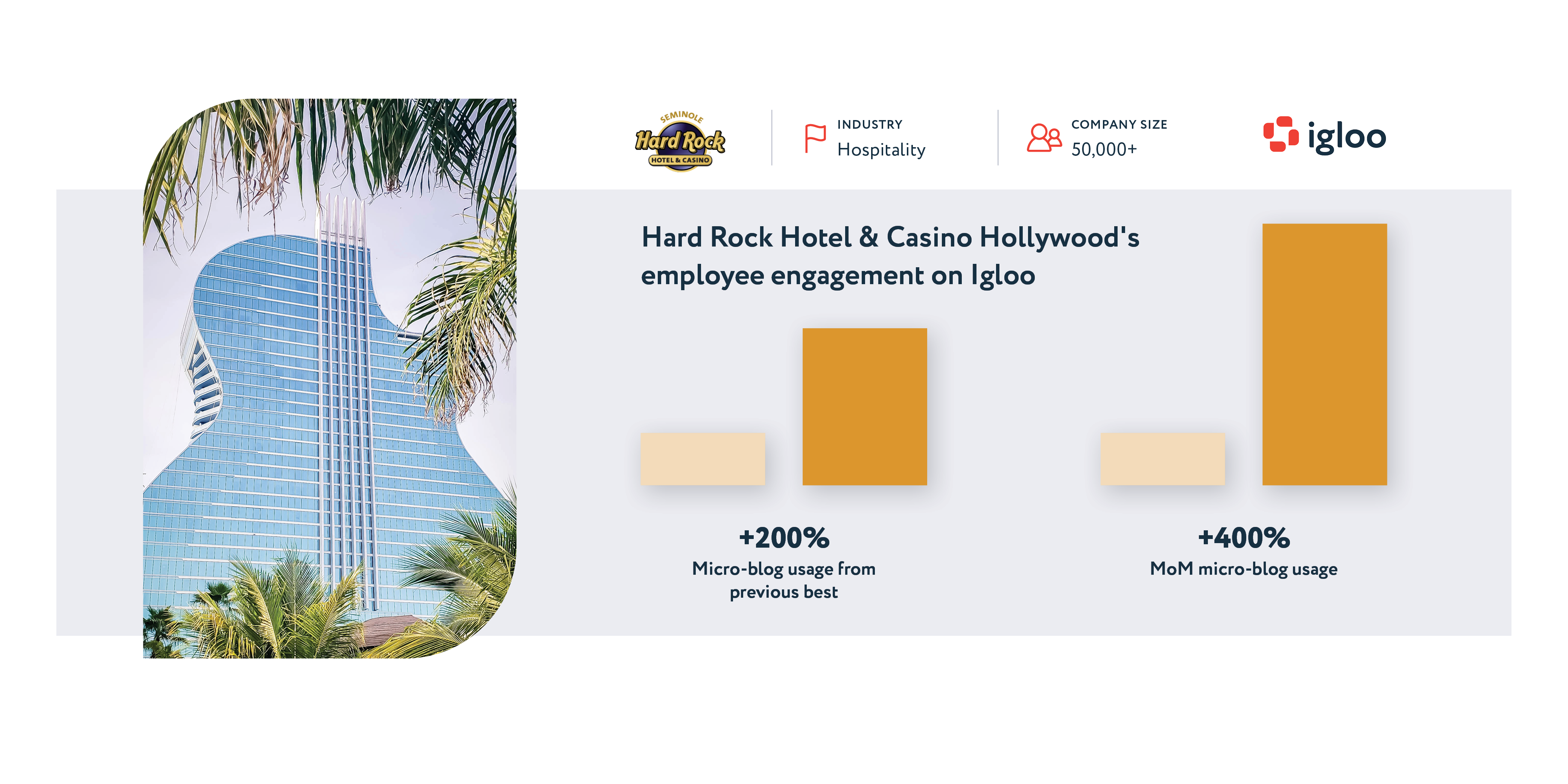 How do you measure the success of your digital workplace?
The views and engagement really tell the story. For example, last month was Pride Month, and there was a lot of engagement on our intranet platform—a lot of team members from all over the company.
Lots of new people signed up and became active participants in our digital workplace. It was great to see so many people taking advantage of the easy access to the tools and content we built for them, and it was a great sign that these new users also contributed content of their own. We had people sharing content and even adding to the photo gallery, which is great!
I think all the new engagement we had around Pride Month shows how eager our employees are for a way to engage with the company and with each other. By building something that answered their different wants and needs, we got a lot of enthusiastic participation in return. We're getting very savvy with it!
Just last month, our micro-blog usage jumped 200 percent compared with our previous record, and that's all organic participation across the company.
Why do you like working with Igloo Software?
Everyone at Igloo has been extremely helpful whenever I've had questions. I love working with the team to find solutions, and as far as the platform itself goes… I love it! It's great now that I've learned all the ins and outs—we can really get a lot of the platform.
I think being able to have access to our Igloo intranet everywhere—having a way for everyone to connect—is the biggest thing. Being able to share real content in a way that allows our users to discuss what they are really dealing with and talking about is one of the best things about the platform.
It was great to see so many people taking advantage of the
easy access to the tools and content
we built for them
In addition to that, Igloo also makes it possible for us to be more creative in the way we share and communicate through our intranet. Our team members love the way they can personalize communications with imagery
and multimedia.
Hard Rock and the Seminole Tribe of Florida: the perfect marriage of two kindred spirits. Hard Rock's philosophy has always been based on strong values, including the importance of being authentic and independent and a shared service for preserving our wildlife and protecting our planet.
Learn more about Seminole Hard Rock Hotel & Casino Hollywood