IT is the engine that keeps the business humming. But with limited resources, countless systems to manage, and new tools and threats emerging all the time, it's a daily challenge. We built a next-generation intranet solution that enables your department to run smoother so there's more time to scale the business, integrate workflows, and tackle security challenges.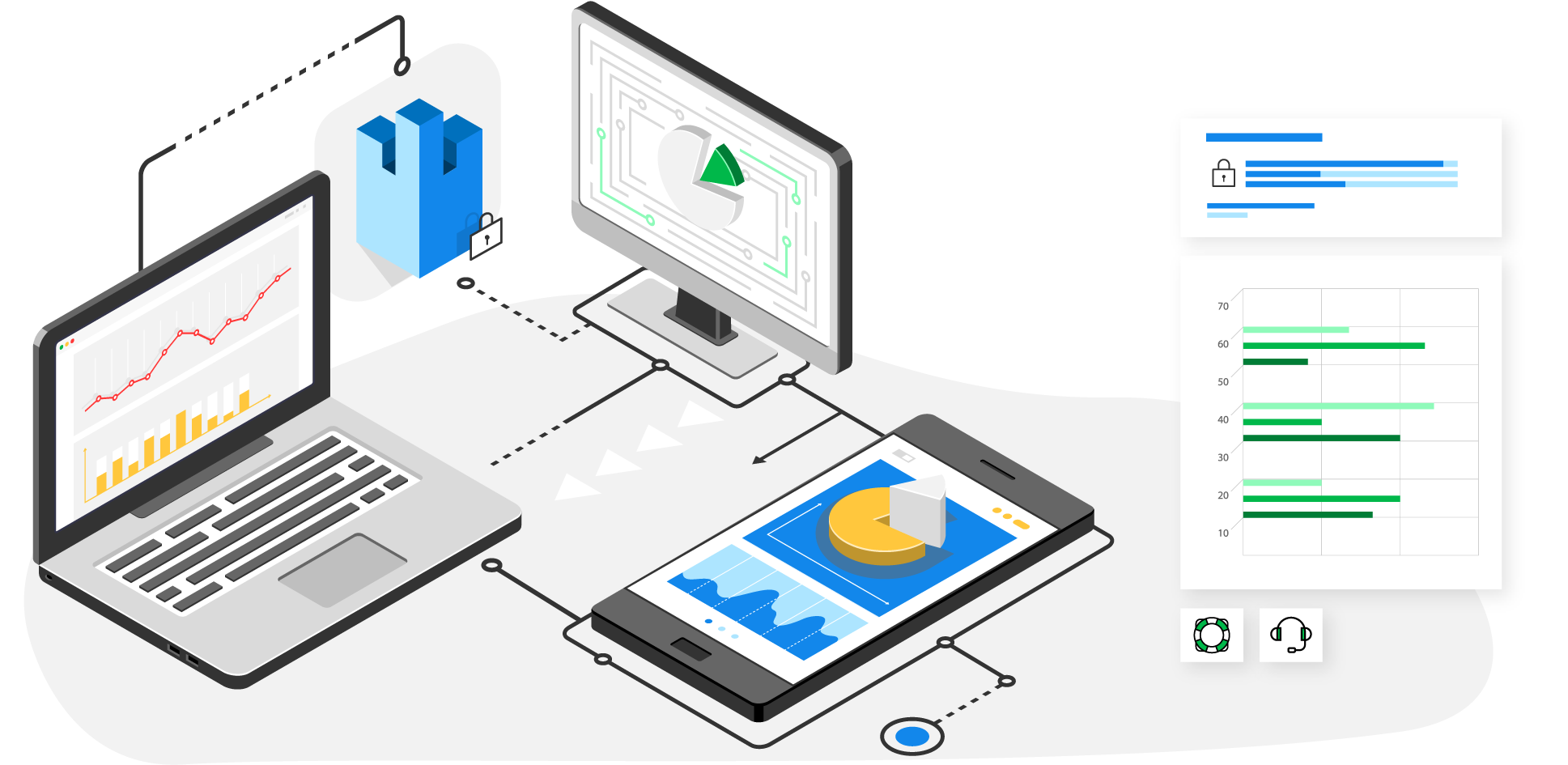 Benefits
Technology that makes your life easier
Lessen the burden on IT: Igloo's intuitive drag-and-drop interface allows individual teams to manage their own spaces, including structure, permissions, and functionality.
Enable self-service IT: Free up time and enhance productivity by letting employees find information for themselves – whether it's IT policies or training materials.
Maximize your investments: Igloo integrates with Microsoft, Google, Salesforce, Zendesk, and many others. And our Developer Program makes it easy to extend the platform to meet your unique needs.
Solutions
Save time and resources with pre‑built digital workplace solutions
Hosting
Enterprise-grade security in the cloud
With the amount of information flowing in and out of an organization, you want assurance that it's being safely sent and stored.
Igloo is hosted on Microsoft Azure, so your organization will benefit from on-demand scalability, as well as the most robust global standards for security and privacy, compliance, and performance.
Features
Igloo has built-in features that are designed with the end user in mind
Search
Quickly find anything in your digital workplace, from files to articles to subject matter experts.
Wikis
Store, update, and share policies and best practices across multiple authors and topics​.
Integrations
Use a simple drag-and-drop widget to integrate third-party applications into your digital workplace.
Forums
Create an interactive culture by giving employees an outlet to share ideas, ask questions, and have discussions.
Calendars
Employees want to know what's happening, and when. Make sure no one misses out on key dates, milestones, or events.
HTML Widget
The HTML widget allows you to embed third-party widgets or add custom content or images to a page using the built-in WYSIWG editor.
People Directory
Find subject matter experts within your organization and unite people with similar interests​.
Permissions
Give individuals or member groups permission to read, write, and/or edit a page, space, channel or piece of content.