Toronto Igloo Breakfast Club
Wednesday, February 22, 2023 @ 8:30 AM ET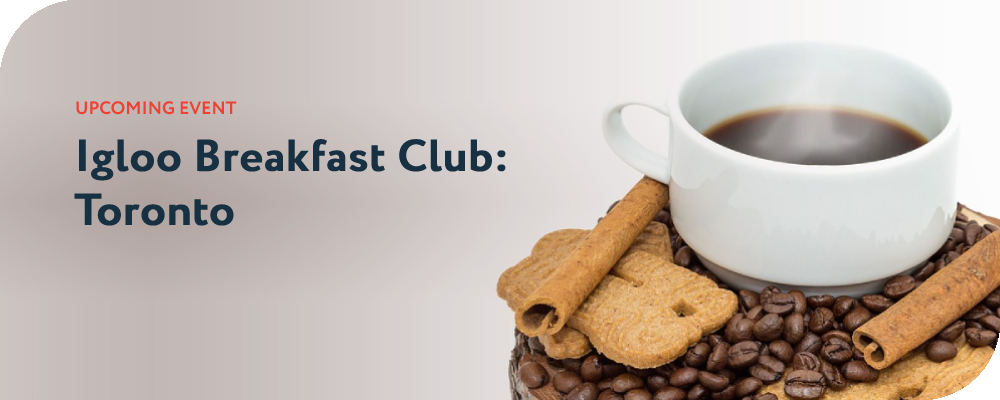 We are pleased to announce the Igloo Breakfast Club, an exclusive panel and networking session on February 22, is making a stop in Toronto.
What's the Breakfast Club all about? It brings together leading providers of digital workplace solutions, Igloo customers and innovative individuals.
Join our session as our expert panel engages in conversation about many topics, ranging from the best digital workplace strategies to the employee experience. Grab a bite to eat for breakfast, listen to our expert panel, and grow your business network!
---
Save your seat and REGISTER for our VIP breakfast event. Limited seats available.
Event in partnership with