Student success comes first. To deliver on that promise, you need to bring educators together across locations and teams. You need to provide faculty with easy access to critical information. And you need to make it easy for staff and students to share files, news, and updates.
Discover digital workplace solutions that can be easily adapted to meet the needs of your educational institution.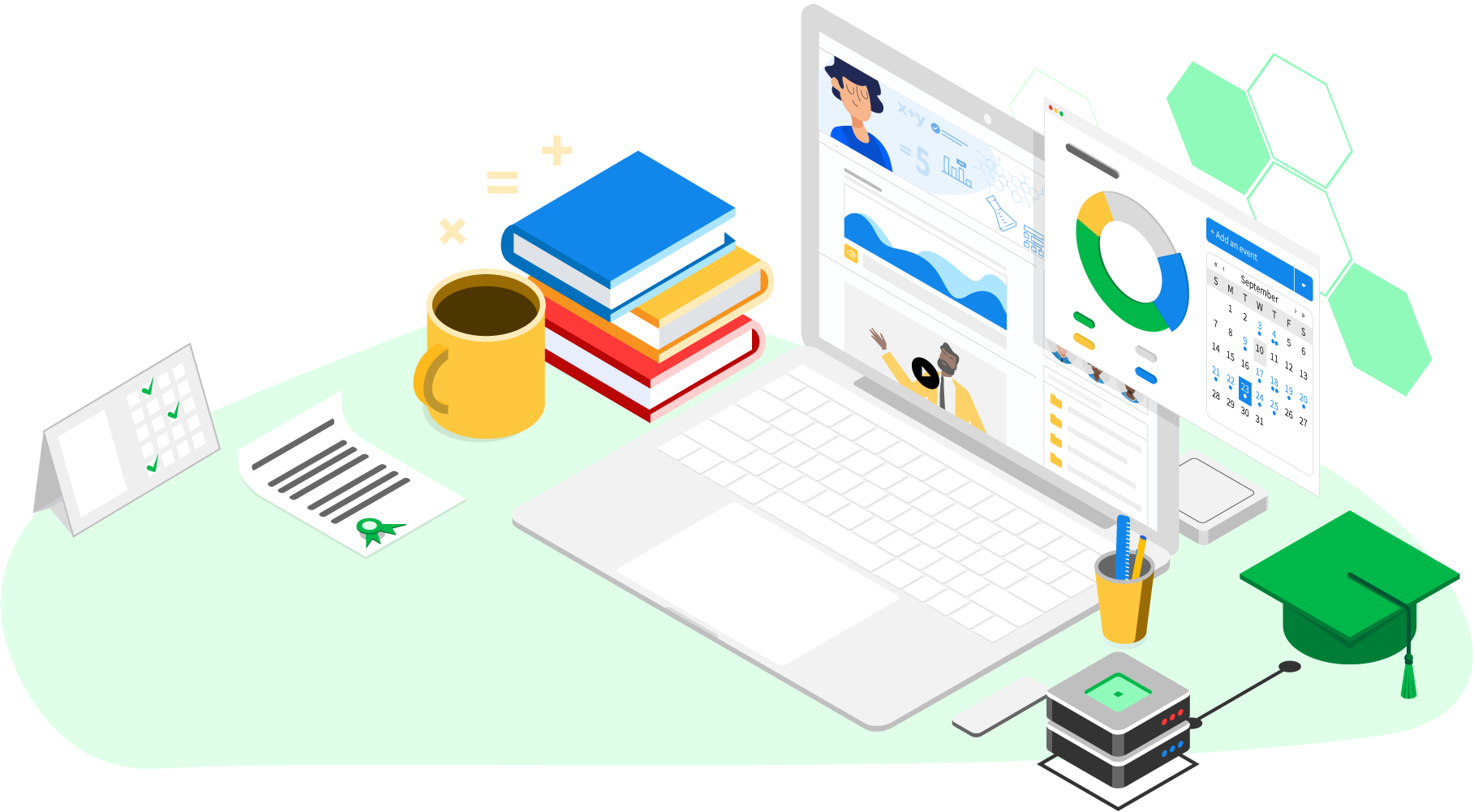 Benefits
Enable easy collaboration with a secure digital hub
Build bridges within and across departments: Bring educators together outside the staff room or faculty lounge. Post news items, blogs, people updates and more in a centralized, easy-to-search area.
Collaborate, on-campus or off: Educators, administrators and support staff can upload and access files from any location using file-sharing integrations like Office 365, Box, or Google Drive.
Share knowledge and complete tasks: With a central knowledge base, everyone wins. Streamline everything: from lesson planning and policies to everyday tasks like booking leave or completing an expense claim.
Encourage campus-wide engagement: Create an interactive space where faculty, staff, and students can share information, get involved, and post photos from events and extra-curricular activities.
Solutions
Choose from our portfolio of pre‑built digital workplace solutions
Platform
A platform that gets top grades
Igloo is a powerful and flexible digital workplace platform that scales on demand to meet your evolving needs.
100% hosted in Microsoft Azure so you can rest easy knowing your data is secure, in transit and at rest
Integrates with your tools and systems so you can maximize your technology investments
Accessible from any browser, on any device so people can be productive from anywhere
Can extend beyond your organization to connect with external stakeholders, partners, and networks
Platform Features
Igloo has built-in features that are designed with the end user in mind.
Forums
Create an interactive culture by giving employees an outlet to share ideas, ask questions, and have discussions.
Spaces
Give teams, departments, and clubs an area to collaborate with each other and promote their latest projects.
Blogs
Easily share leadership updates, culture stories, and HR and IT mandates — with easy-to-use publishing and distribution capabilities.
Wikis
Store, update, and share policies and best practices across multiple authors and topics​.
Calendars
Employees want to know what's happening, and when. Make sure no one misses out on key dates, milestones, or events.
File Sharing
Upload, preview, and collaborate on all types of documents, it's efficient and attachment-free.
People Directory
Find subject matter experts within your organization and unite people with similar interests​.
Search
Quickly find anything in your digital workplace, from files to articles to subject matter experts.