2023 Predictions Report Highlights Importance of Investing in Employee Experience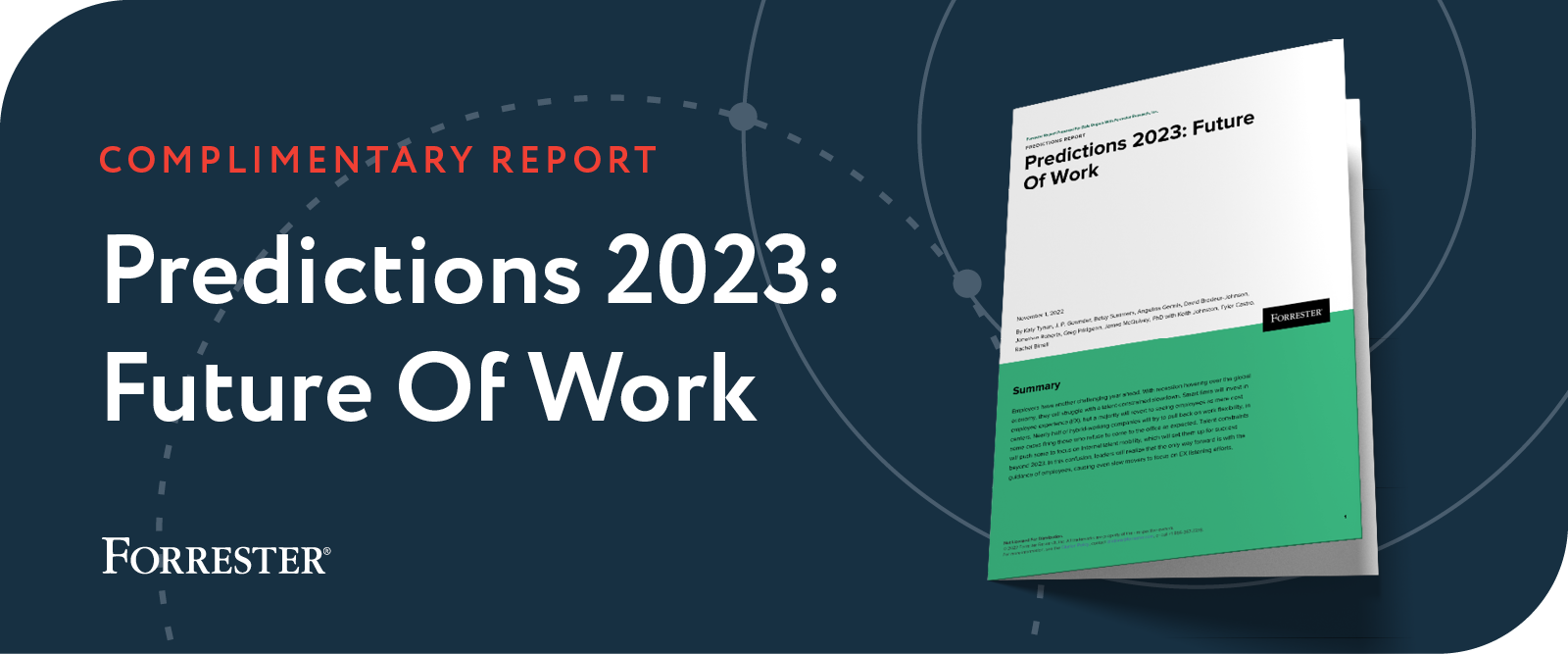 "Four in 10 hybrid-working companies will try to undo anywhere work and fail."
"Smart firms will invest in employee experience, but a majority will revert to seeing employees as mere cost centers."
The Predictions 2023: Future Of Work report from Forrester explains that employers have to face another tough year. With a recession looming over the global economy, Forrester believes that employers will struggle with a talent-constrained slowdown.
The report includes in-depth discussions on the following 2023 predictions:
Employers will suffer through a perplexing, talent-constrained recession
Recession-focused firms will slow EX investments and pay the price
Firms will reduce talent waste by recycling it, bumping internal talent mobility to 25%
Annual employee surveys and monitoring practices will give way to real listening
Ready to start planning today for what's coming tomorrow? Download Forrester's report to guide you on your workplace's path to success in the new year.
Sorry, this report is no longer available.
Please click here for access to the 2022 ISG Provider Lens™ Future of Work – Services and Solutions Quadrant Report.