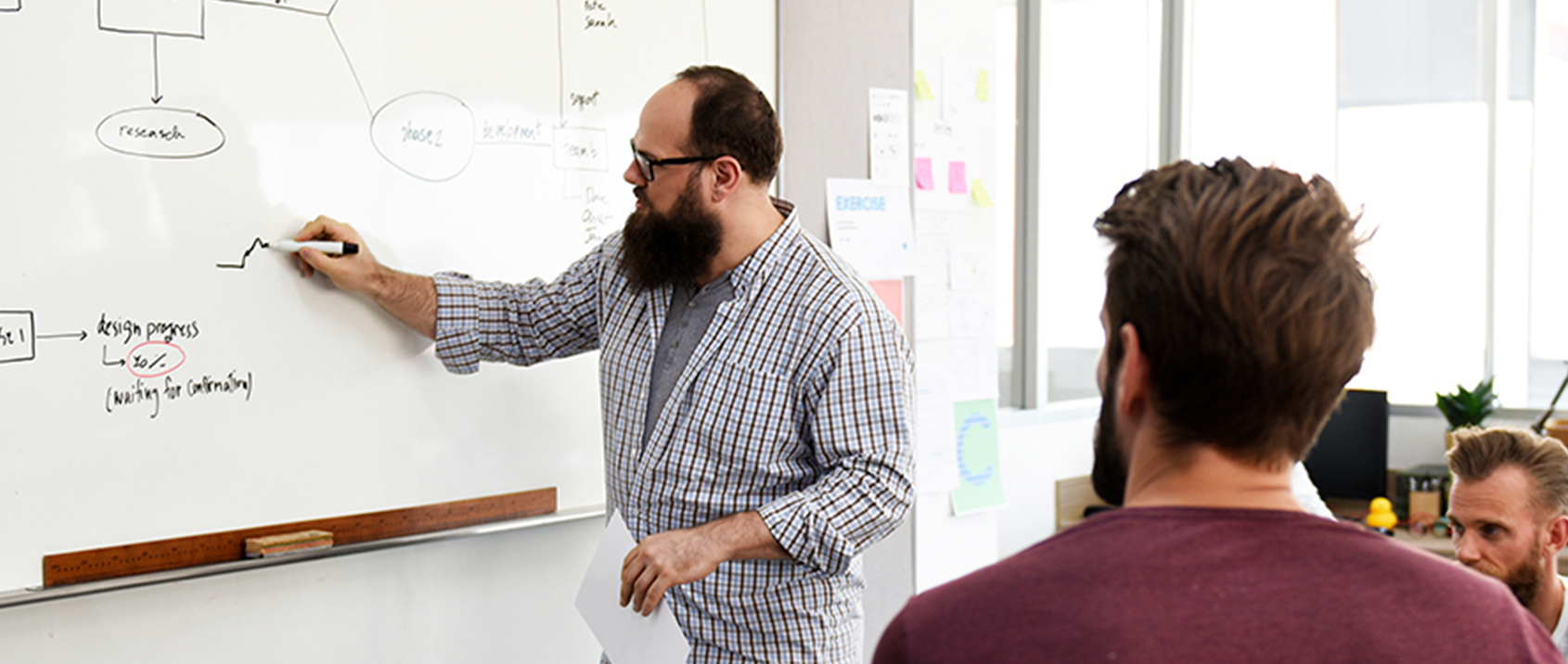 It wasn't so long ago that IT departments kept busy by buying, managing, and troubleshooting all the hardware and software at companies. Then a few pioneering employees started bringing their mobile devices onto the network. Soon bring your own tech (BYOT) was the norm, followed by bring your own app (BYOA) – and the rest is history.
We now live in the age of the empowered employee: people choose their tech tools and manage them mostly on their own. So where does that leave IT? How can the IT department's wealth of knowledge, skills, and experience enable organizations to make smart technology choices as your company navigates the path to digital transformation? These are crucial questions confronting companies of all sizes across multiple industries.
It's not easy to revamp the conventional role of IT and find ways to maximize its value in the new tech landscape. That's why Igloo has created a whitepaper – Top 10 ways IT can boost value and efficiency with a digital workplace – to show you how the right digital workplace solutions can turn your company's IT department from a fix-it crew into a vital strategic partner.
A different, expanded role for IT
As day-to-day technology management shifts away from IT, smart companies are finding new ways to leverage IT expertise in the digital transformation process. While employees want total autonomy over their devices and apps, they still need the IT department to help make informed technology choices. It makes sense, then, that IT should play a pivotal role in deploying and managing a digital workplace platform.
In the whitepaper, you'll read about the 5 key areas of digital workplace deployment and training where IT should have a prominent place at the table.
(Sneak peek: Digital workplace manager vs IT department – find out who should do what in your digital workplace.)
You'll also learn how digital workplace solutions can decrease the quantity of mundane tasks for IT by promoting employee self-service and community-based support. Getting IT out from behind the help desk will free them up for bigger and better things.  Igloo supports more than 10,000 digital workplaces in over 80 countries, so we've seen how digital workplace solutions can breathe new life into traditional IT departments. Instead of being mired in the logistics, IT can become a key player in building a more productive and engaged workforce.
(Sneak peek: Find out how to save time and money by deploying a self-service IT Help Desk solution in your digital workplace.)
The whitepaper reveals how your company can enlist IT as critical champions of digital transformation who can:
Rationalize the different tools employees are using in Igloo's secure, policy-driven platform
Guide employees to choose the right apps for the right jobs
Ensure your company never compromises on security, compliance, productivity and cost-efficiency
And much more
Get the Whitepaper: Top 10 Ways IT Can Boost Value and Efficiency with a Digital Workplace
Ready to bring IT onboard as an expert guide in your digital transformation journey? Download the Whitepaper: Top 10 ways IT can boost value and efficiency with a digital workplace