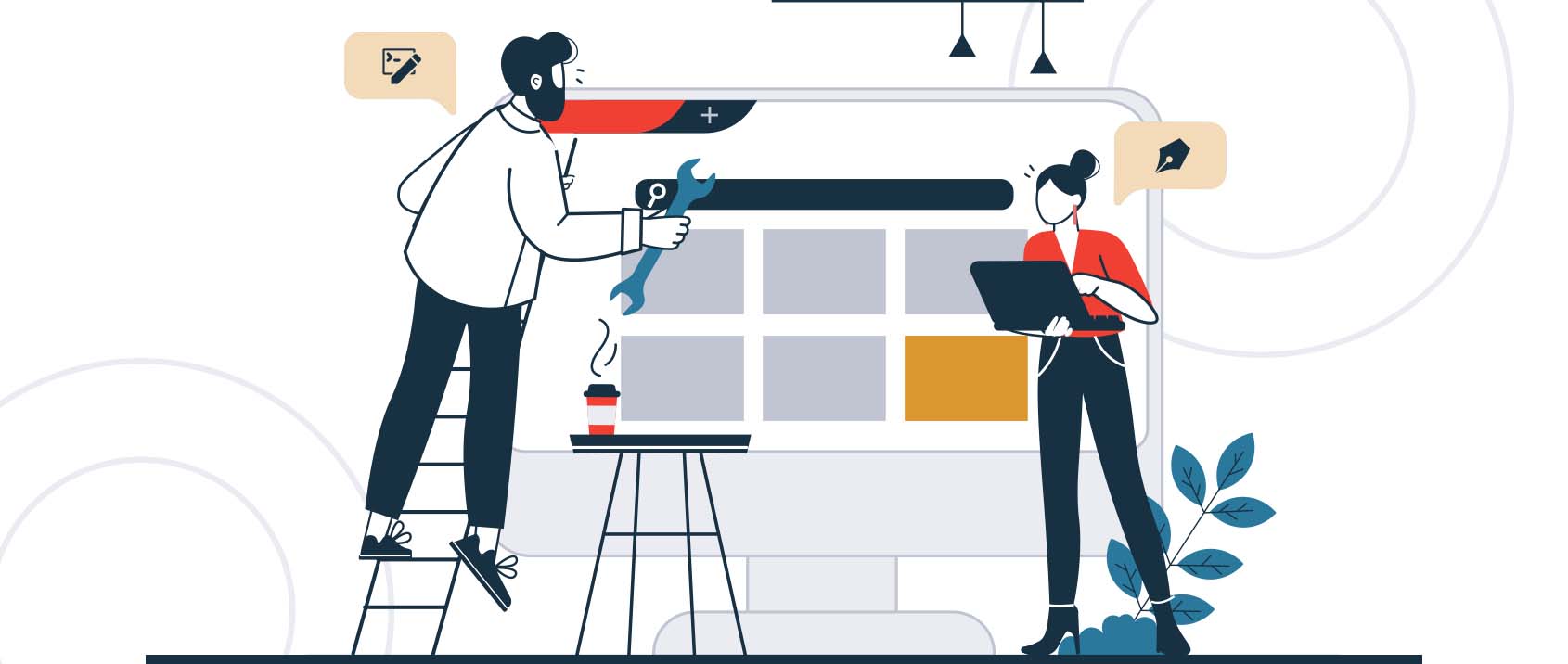 With hybrid work here to stay, organizations recognize the digital workplace managers' vital role. Digital workplaces are genuinely a virtual representation of your organization.
As Igloo's CEO, Mike Gaburo, once said, "organizations should take as much pride in their digital workplace as they do the lobby of their physical headquarters."
Communications managers are the architects of the modern intranet — overseeing the creation, management, and support of an impactful, engaging, and valuable digital community. Community managers' prominence and responsibilities have rapidly transformed over the last three years, and the role will continue to evolve in the future to adapt to shifting workplace dynamics.
The pre-pandemic focus of community managers
Before the pandemic, digital workplaces were not mission-critical, as the in-office component of work meant organizations were not reliant on digital tools. Instead, organizations considered modern intranets to be more of a "nice to have." There was a focus on one-way, top-down communication that only some employees accessed on an as-needed basis.
A committee or group rather than a dedicated person often maintained digital workplaces. Sometimes, there was not even a dedicated function or role within the organization to manage digital workplaces. While a digital workplace may have been visible to the entire company, it still usually lived within a siloed department such as HR, admin, or IT. Intranets typically had a more singular focus on one corporate goal or purpose. For example, companies used a digital workplace for communications and knowledge management, but other digital tools lived elsewhere.
How COVID-19 changed the communication manager's role
When desked workers started working from home in March 2020, digital workplaces became essential to operations. Suddenly, digital tools became necessary for all job functions. However, these resources were spread out through the digital ecosystem. As a result, digital workplaces became a central hub for all organizations to make remote work efficient and effective. Igloo data from January 2020 to December 2021 revealed the number of active monthly users increased by 45% for companies with over 5,000 employees and 34% overall. There was a 194% increase in user traffic in the computer/technology industry, 109% increase in retail/wholesale, 85% increase in healthcare, and 69% increase in business services.
As a result of this new emphasis on digital destinations, new challenges manifested. The community manager role became critical overnight, leading people to quickly feel overwhelmed by the demands and requests associated with the position. The volume of required digital workplace pages, spaces, and channels instantly spiked. At first, employee engagement was off the charts.
However, there was a drop-off over time, making it challenging to justify KPIs and report to C-suite executives. After the initial shock of working from home, digital workplace managers had to push to keep their intranets relevant throughout the pandemic and beyond.
The emergence of new elements such as DEI, Corporate Lobbies, and Wellness Centers required a fresh look at relationships and contributions. While this period was stressful, it also brought tremendous growth and a renewed focus for digital workplace managers. With the digital employee experience now a key driver of organizational success, companies realized that the community manager role must be a dedicated position. During this time, companies created governance committees, and community managers received resources for sub administrators and content creators.
The next frontier for digital workplace managers
As more companies transition to hybrid work models, organizations form steering committees where community managers play an essential part. Now, communications managers have champions, sub-admins, co-managers, and content creators to help with the workload. Simply having a digital workplace does not mean employees will engage. Companies have embraced the need for a proper digital workplace strategy that includes significant contributions from other departments.
The job description for community managers has evolved significantly. Digital workplace managers help to ensure the project, program, and associated change initiatives meet objectives on time and on budget. They drive employee adoption, engagement, and platform usage by helping to create, own, and implement change strategies. Community managers must have experience with stakeholder alignment efforts, organizational change readiness and assessment analysis, stakeholder and employee engagement, communications programs, ROI, success metrics/KPIs, the achievement of results/outcomes, and medium to large-scale training programs.
Companies will need to respond to the rise of digital employee experience (DEX) and prioritize internal content strategist roles. Partnering with a vendor with depth and expertise in digital workplace strategies throughout all stages of the deployment will ensure success in implementation and a positive digital workplace outcome. Learn how Igloo can help.