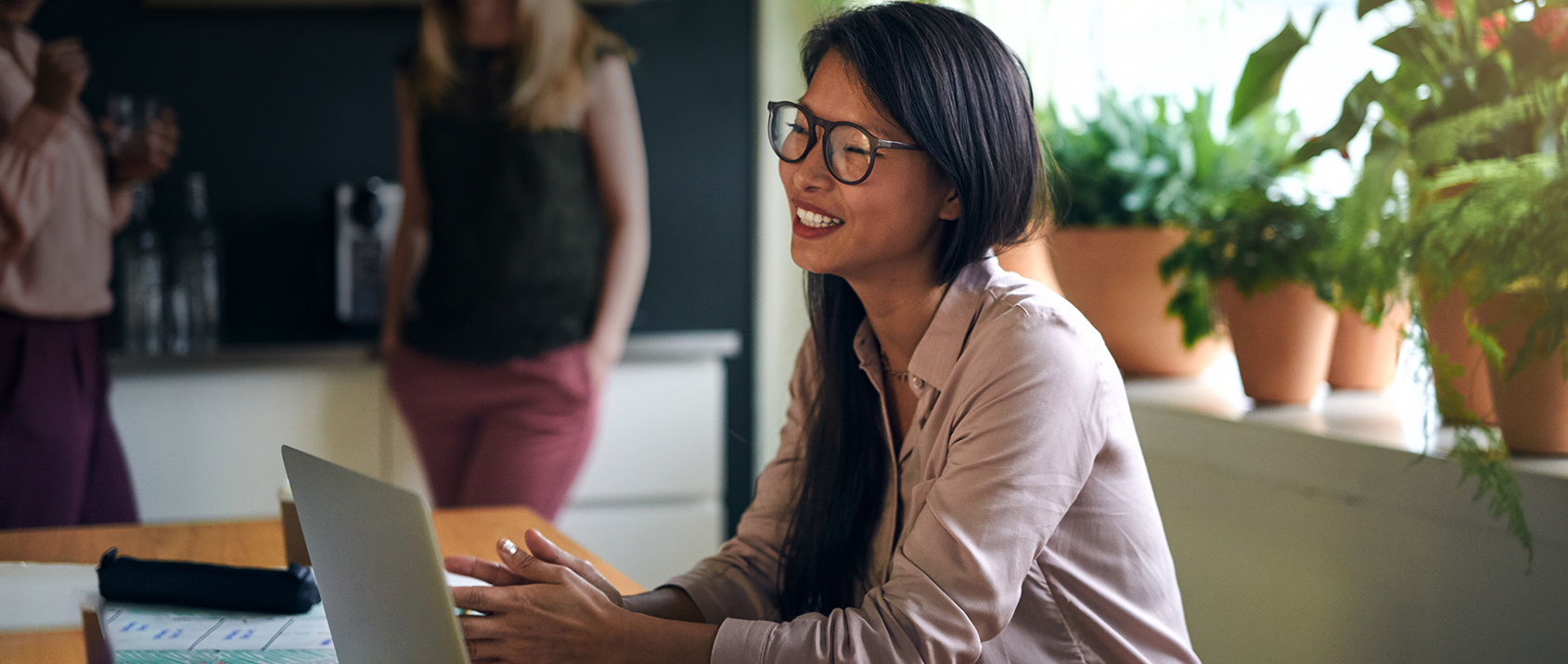 In the digital era, business is moving at warp speed – bringing with it a whole new set of challenges related to communication, collaboration, knowledge management, and culture and engagement.
Meanwhile, disruptive workplace trends – such as the rise of remote work, a growing generation gap between Gen X and Millennials, and a war for top talent – is putting pressure on leaders and human resources departments to shape an employee experience that drives better business results.
Your intranet platform is a powerful tool that can help you respond to these challenges. From onboarding, to learning and development, to recognition announcements and more, all employee-related news and programs can be accessed via a single, self-serve, organization-wide platform.
But if your intranet doesn't check off these six must-have features and capabilities, you'll struggle to get buy-in from employees, IT, and your leadership team.
1. Easy to use
Just because you build it doesn't mean they'll come. The most successful intranets are built with the user experience in mind. The user interface should be simple, familiar, intuitive so there are no unnecessary barriers to engagement.
Unlike intranets of the past that relied on internal network access, today's intranets should be accessible from any browser, on any device so employees can easily log on from wherever they are.
2. Easy to manage
Your IT team is already juggling competing projects with limited resources. That's why your intranet must be easy to manage and configure (even for the most non-technical person) with an intuitive drag-and-drop interface and user-friendly publishing tools.
It should also sync with your Active Directory and support Single Sign-on (SSO) to enable easy access and reduce troubleshooting.
3. Cost-effective
Not surprisingly, any significant technology investments are scrutinized by leadership and budget holders. That doesn't mean you should opt for the cheapest solution.
Instead, you should be prepared to present the cost of poor communication, collaboration, knowledge management practices – and be able to compare that to the value your intranet brings. The ease of use and management are also key factors in the total cost of ownership. Lastly, if you can replace, remove, or integrate with other tools, there are additional cost savings to be found.
4. Secure
There are no shortcuts when it comes to corporate security. As with any other tools or systems in your organization, your intranet must offer security features that ensure your employee and customer data is protected.
A next-gen intranet is hosted in a secure cloud environment and content is delivered securely via the web browser. It should meet all compliance requirements and pass the most stringent of tests and audits directed by a technology leader in your organization.
5. Scalable
A successful intranet should grow with your business. Whether you're tackling a new business challenge or expanding to other departments or new user groups, such as customers, partners, or franchises, it should be easy to extend it beyond its original purpose.
And year after year, it should continue to evolve into a digital destination for connecting your business – inside and out.
6. Integrated with other tools
A next-gen intranet integrates with many of the tools and apps your employees use, including Human Resources Information Systems (HRIS).
By using your intranet as the jumping-off point, you can add context – in the form of conversations, FAQs, and announcements – to information stored in learning management systems, time-tracking systems, rewards and recognition platforms, organizational chart software, and more. They're all right there, as part of a unified digital workplace experience.
Read the HR Guide to Digital Transformation
The employee experience is leap-frogging today's list of business priorities because an engaged, productive workforce can drastically improve the way you do business – and set up your organization for long-term success.
A next-generation intranet can help you transform the employee experience across the board. As a dual advocate for employees and leadership, HR leaders are in the best position to evaluate and champion the tools and technology that can help you successfully navigate today's workplace challenges.
Ready to take the next step? Download the complete HR Guide to Digital Transformation from Igloo. Or learn more at igloosoftware.com/HR.