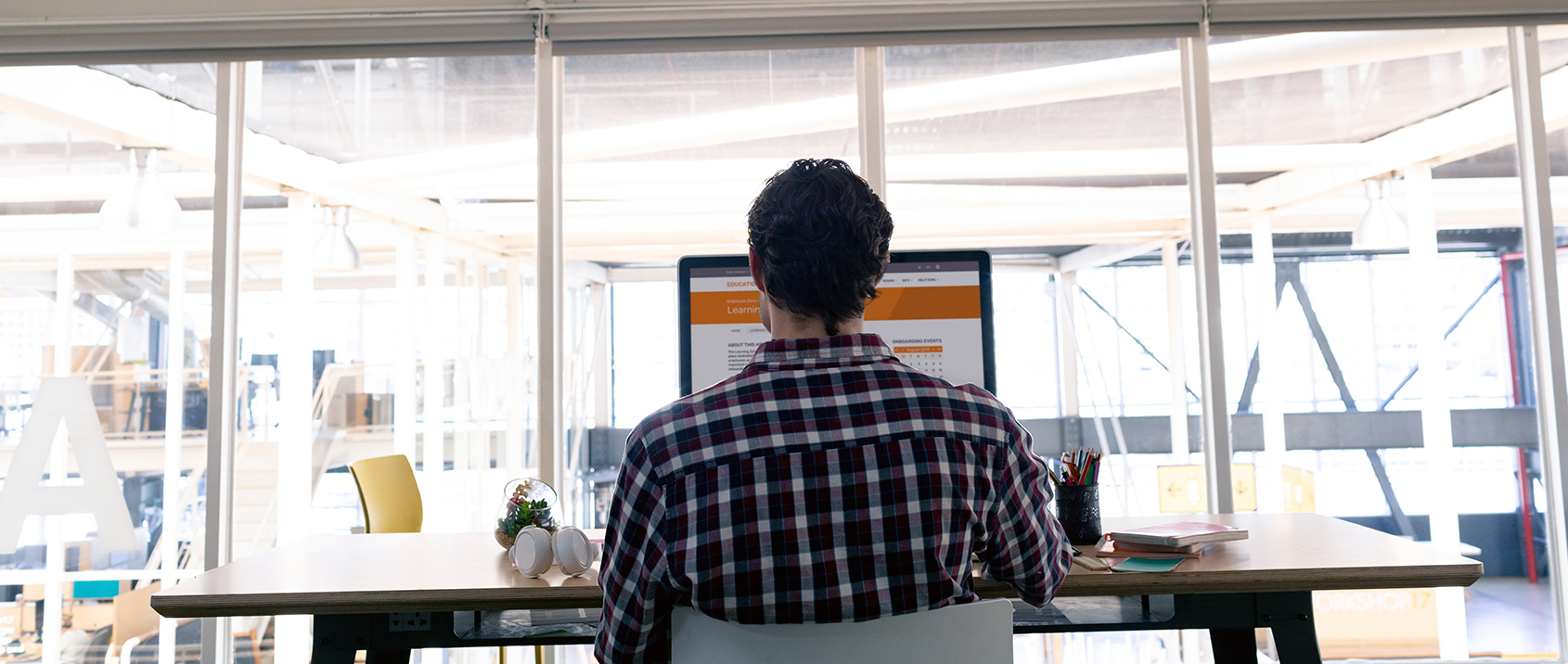 Onboarding new employees used to amount to little more than a stack of paperwork on day one, but today's HR leaders know that onboarding is a multi-stage process that can make or break the employee experience.
Landing great talent is wasted if new employees have a negative onboarding experience. Although many organizations are upping their onboarding game, many still fall short of employee expectations.
When the stakes are this high, every interaction makes an impression, every decision matters.
Onboarding (done right) is the key
With employee turnover on the rise, the first few days and weeks on the job could determine how long a new employee lasts at their new job. Improved onboarding has the power to boost employee retention and improve your organization's bottom line. Yet consider these alarming statistics:
According to a survey by Robert Half & Associates, 28 percent of workers are willing to jump ship within the first 90 days.
Gallup reports that only 12 percent of employees strongly agree that their company does a great job onboarding.
A Forbes CFO survey found that 92% of CFOs feel that proper onboarding could vastly reduce the costs associated with unplanned turnover – yet only 27% say their organization is improving onboarding to help retain employees.
What's behind these sorry stats? Could it be that new hires don't like wading through mountains of paperwork on their first day, or being sequestered with HR for new hire training before they even meet their manager or the rest of the team?
Looking for proven onboarding strategies to keep new employees happy and excited about their career decision – before, during and after their first day on the job? Keep reading!
Before day one
It's so important to make a good first impression. If new employees don't hear from you before their first day on the job, you've already sent them a negative message.
Here are some ideas for engaging employees before they even start:
Finalize the paperwork. No one wants to spend their first day on the job filling out forms. Why not deliver standard HR paperwork beforehand and ask them to return it on their actual start date? Include employee handbooks, payroll forms, and non-disclosure agreements.
Invite them to a New Hire portal: Before their first day on the job, consider giving new employees access to certain areas of your intranet (employee handbook, news center, team chatter, and more) where they can familiarize themselves with your culture and values. If that's not possible, send them a guide or video that walks them through the intranet and how to use it, complete with screenshots.
Tell them about your culture. Share the company's mission, vision, and values so they can get a feel for the culture before they start and know what it takes to be successful.
Share resources. Be sure to explain the tools and processes you have available to help them as they familiarize themselves with their new role. Give them instructions on how to set up their personal profile, how to manage subscriptions, and the important places to go to find everything they'll need.
Day one (or two)
The main goal on Day 1 is to establish rapport with their new team and to help them understand what their job roles and responsibilities are. Set them up for success by arming them with the tools and information to do their job well.
Build rapport from the start. Introduce your new colleague to the team with a welcome email or message on your team space on the Intranet. Include personalized information you collected earlier – such as favorite hobbies or office snacks –and share it with the team.
Give them a warm welcome. Deliver a handwritten note of welcome (and some company swag) to their desk. Managers and team members could even take them out to lunch.
Pay attention to the details. Small details like a clean desk set up with the right supplies and working technology are important.
Meet the manager. Set up a meeting with their manager the first day to help ease anxieties clarify expectations about their new job and their role within the team.
Create a Newbie Zone: Invite new hires to use this safe space in your intranet onboarding center right away – where they can interact and connect with peers and subject matter experts. Make sure permissions are set up for new employees – and that they know how to sign on and log in on their first day.
Set them up with a buddy: Established "buddy" programs are a great way for new hires to meet other employees outside of their team. Their "buddy" will invite them to coffee or lunch (in their first week or two) with no specific agenda other than helping them adapt to their new place of work both professionally and socially.
Give them an intranet tour. Training led by internal experts gives them a chance to use the intranet and ask questions in a safe space.
Day two and beyond
When onboarding falters, productivity suffers and turnover increases.
Fortunately, by taking the steps outlined above – together with today's next-generation digital tools – you can help ensure your new talent feels welcomed, nurtured and integrated before, during, and after their first day on the job. Done well, onboarding helps employees feel valued and motivated to stay with your team for the long haul.