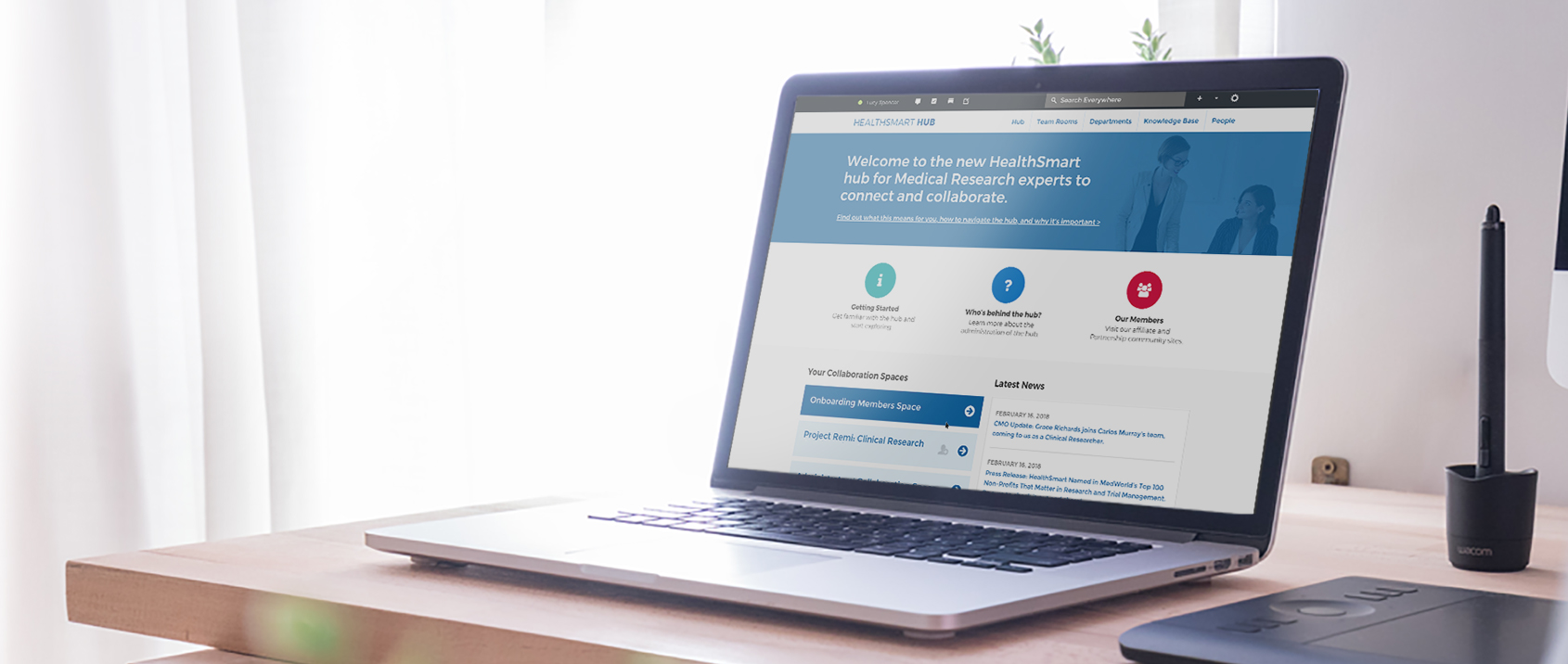 There's a real urgency to get on the path to digital transformation in organizations of all sizes in every industry. Enterprise leaders are making big investments in tech-based solutions, apps, and tools in hopes of gaining a competitive edge, with spending on digital transformation expected to reach $1.7 trillion worldwide by the end of 2019.[1] But are companies making the right investments in the right solutions?
Accumulating technology without an overarching vision and comprehensive strategy is not only ineffective but wasteful. If you're unsure about where or how to start building your digital workplace, you need to master the fundamentals. Understanding exactly what a digital workplace is should be the first step. Then you need to think about who it's for, what it should do, and which features it should have.
To guide you through this learning curve, Igloo has created a whitepaper A Digital Workplace Defined. Because any digital workplace solution you choose should help ease your most pressing business problems, not add to them.
What is a digital workplace (and what isn't)
Key Elements
A digital workplace connects these three vital elements in every organization:
People
Information
Processes

Today's digital workplace is nothing like traditional intranets, which have a limited purpose and even more limited capabilities. Intranets typically provide one-way, top-down corporation information. They offer little-to-no interactivity and aren't designed for a mobile workforce, evolving workflows, or changing market conditions.

A digital workplace, on the other hand, brings together technology solutions that drive productivity, engagement, and innovation onto a single, intuitive platform.
(Sneak peek: Digital workplace solutions help organizations address the most common business challenges, including the time employees waste searching for information.)
Get – and stay – on the right track toward digital transformation
Critical Steps
Don't miss these critical steps along the digital transformation path:
Understand your ROO
(Return on Objectives)
Define your vision
Align your digital footprint
Rally your champions
Set clear expectations and guidelines
Measure success

In the whitepaper, we'll take you through the must-have characteristics of any successful digital workplace.

It's about people: A digital workplace empowers employees – your organization's most important asset – to be more productive, informed, and engaged.

It's where work happens: Employees should go to your digital workplace for everything they need to do to excel at their jobs, from finding essential documents and expertise to contributing to company-wide discussions and resolving IT issues.

It's built for business: A digital workplace puts people first, but also meets enterprise demands such as security and cost-effectiveness.

It solves critical business challenges: There's no one-size-fits-all digital workplace. It should deliver solutions that are purpose-built to address your organization's unique pain points. (Sneak peek: Learn about an onboarding solution that can get new hires productive faster while boosting retention.)

It has all the features you need: Powerful search, team spaces, blogs, file sharing – whatever features you need to get work done smarter, better, and faster should be in your digital workplace.
Learn more about each step in the whitepaper
To get all the details and start your journey to digital transformation, download the whitepaper:
A Digital Workplace Defined