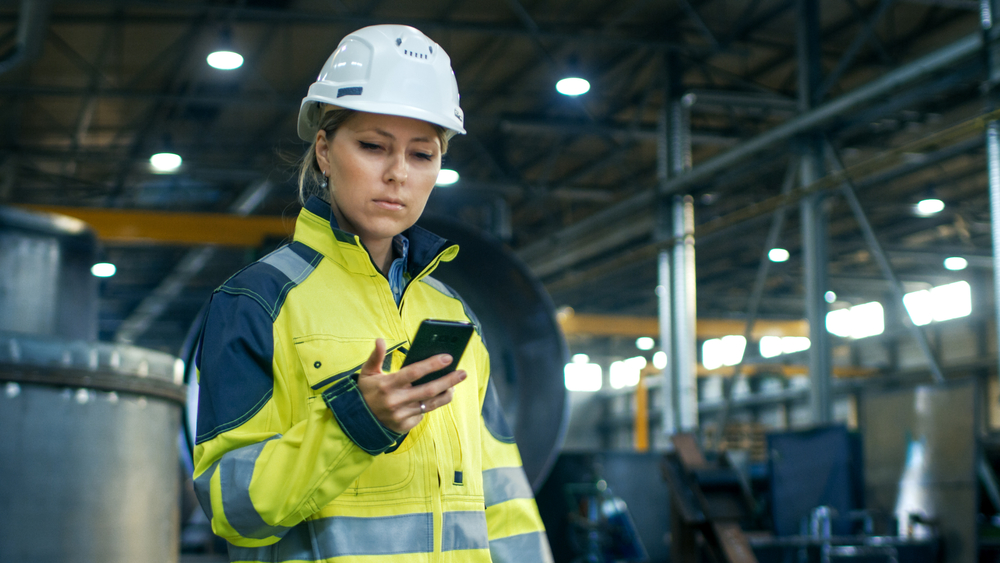 The manufacturing industry is one of the most innovative out there. As it rebounds from the declines that the COVID pandemic brought on, manufacturers need to consider how they interact with their desked and deskless workers more than ever. This is why so many have adopted digital platforms like intranets to connect with employees and enhance their experience and ability to be productive.
How are intranet platforms used in manufacturing?
Because manufacturing is so different than industries that have traditionally used intranets such as financial institutions or retail brands, it can be difficult to see how they might be used. However, it's becoming increasingly common that manufacturers across the globe use intranet platforms to create a foundational internal network that all employees have access to regardless of a frontline or desked job role. The function of the intranet has a wide range of customization based on your company's specific needs, but the general goal is to reduce friction in the communication, knowledge management, and collaboration processes.
Benefits of manufacturers using a digital workplace
Of course, there are plenty of ways that an intranet can be leveraged to improve these areas. While there are countless benefits that a company can extract from having an intranet, the specifics primarily depend on the organization, the people, and the situation. Some of the most widespread and impactful benefits of having a dedicated digital workspace in the manufacturing industry include:
Improving communication
One of the primary purposes of a digital workplace is to enable better communication between workers and between teams. It seamlessly connects people to avoid the siloing of knowledge, creates a central hub for instant communications, and can be customized to tailor how company-wide news is shared. Everything employees need to get in touch with others or share information — in one place at their fingertips.
Capturing, organizing, & accessing information
Speaking of information, it can be difficult to keep track of all of it when things are kept on paper. Manufacturers need to constantly update data, processes, and more, so having not only a digital format, but also an easily-searchable knowledge base can be a lifesaver. Whether it's time-critical material data or simply the holiday PTO schedule, an intranet conveniently captures, stores, organizes, and shares documents so you can spend less time searching and more time actually using the information.
Ensuring the protection of users & data
Your users and data are arguably the most important pieces of your business, so it's crucial to keep them secure and protected from external threats. In addition to external factors, intranets also allow for permissions, meaning that access to sensitive or confidential documents can be prevented from falling into the wrong hands.
Updating frontline workers
Not only is your data protected, but it's also easily accessible to everyone in the company — including your frontline employees. These are obviously important to keep informed, but can be difficult to catch them while they're at a desk. Having a mobile-optimized digital platform like an intranet makes it easier to keep in touch and give instant notification to, no matter where they are.
Automating complex procedures
Manufacturing can have a lot of workflows and procedures that need to comply with safety or governance regulations. An intranet can help keep everything in compliance with whatever rules or guidelines you need to, and without having to remember everything yourself. Manufacturing intranets are often used to automate procedures such as testing checks, order processing, admin tasks, federal compliance, and much more. This improves quality control, saves time, and eliminates human error that is common in repetitive manual tasks.
Integrating existing business systems
A new system to isn't helpful if it creates barriers between it and the tools that your workers are already used to. While an intranet can't perform everything your business needs to do, it can make it easy to integrate with and switch between the other necessary systems and applications. Seamlessly connecting with tools such as Salesforce, Office 365, and much more means that it can be effective and useful right out of the box.
Upgrading your onboarding process
Investing in new employees is key to ensuring that they are not only effective at their job, but also that you retain their talent. Onboarding is the first major touchpoint an employee will have, so making sure that it's organized, informative, and intuitive is crucial to hitting the ground running. If you couple this with the fact that new workers in manufacturing can equate to higher risk, you want to make sure that all of your onboarding documentation is clear and easily accessible, so new hires can get familiar with workflows. Organizing this in a central hub like an intranet means that you don't have to worry about them forgetting where information is or not having everything they need to be set up for success.
Keeping your workers engaged
Manufacturing workers are skilled professionals who have a deep understanding of the industry and its processes. Once someone is onboarded, it's imperative to ensure that they stay engaged and don't take these skills and knowledge elsewhere. This can be done in a number of different ways, but leveraging an intranet's HR functionalities like employee recognition, feedback, and health and wellness are great places to start.
Ready to get started?
If you're a manufacturing company looking to improve your operational efficiency and upgrade your workers' experience, Igloo Software is the leading intranet provider to get you up and running. Not only do we have almost two decades of experience, but we also follow through beyond the implementation process. From consultation and design to training and ongoing support, we make sure that you're set up for success and able to make the most of your new intranet. If you're ready to get started, get in touch with our team of experts today to see how Igloo can take your business to the next level!