Team communication tools create trust & transparency.
Communication should flow in all directions — from the top-down, bottom-up, and everywhere in between. But every message needs the right medium to ensure its effectiveness. With a place for leadership blogging, employee chatter, company announcements, and much more, you can rescue key conversations from the depths of IM threads and email inboxes.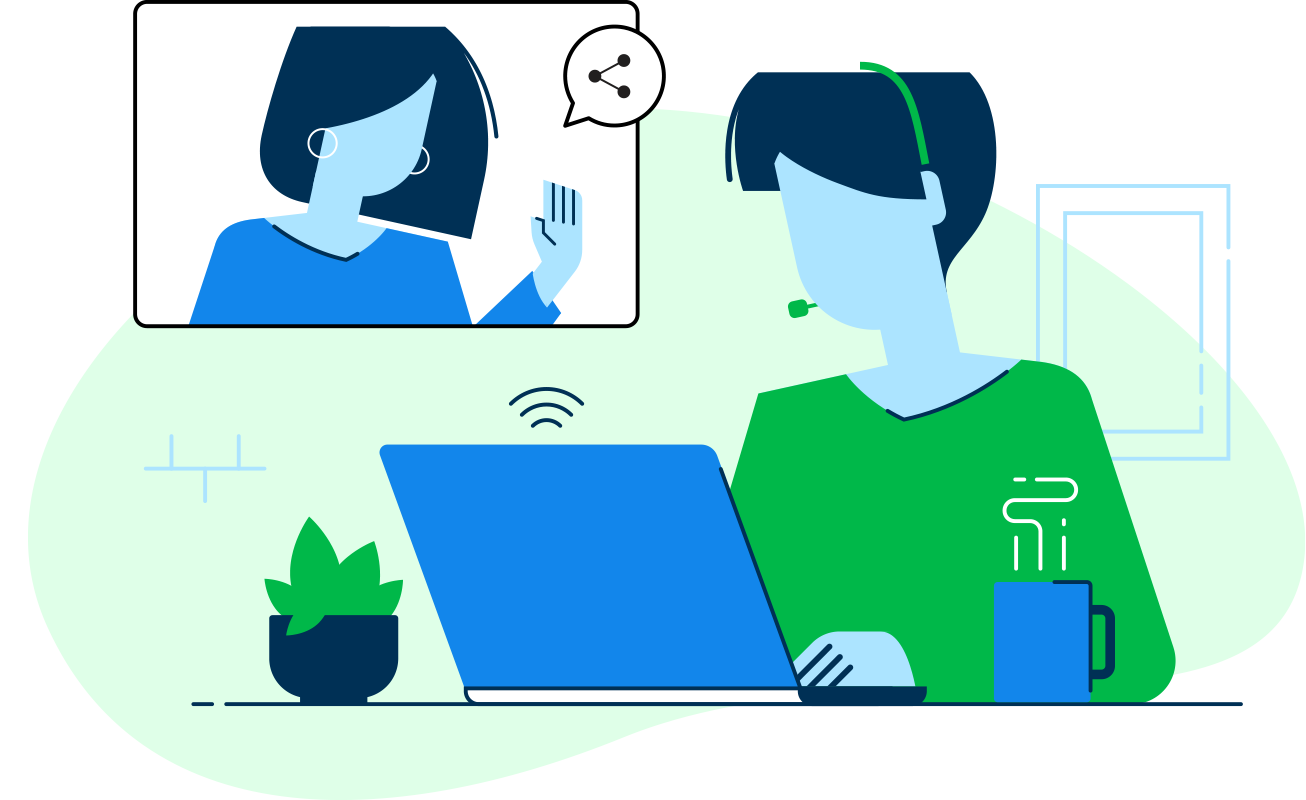 Benefits
Make it easy to get your message across
Bridge the divide
Create a human connection between executives and employees.
Enable conversations
Give employees easy-to-use tools to interact with each other online.
Share your strategy
Post your mission, vision, values, and objectives for everyone to see.
Highlight your culture
Make sure key accomplishments and exceptional people don't go unnoticed.
Keep everyone informed
Publish company news, milestones, as well as policies and procedures.
Centralize communications
Evolve your approach by consolidating communications in one place.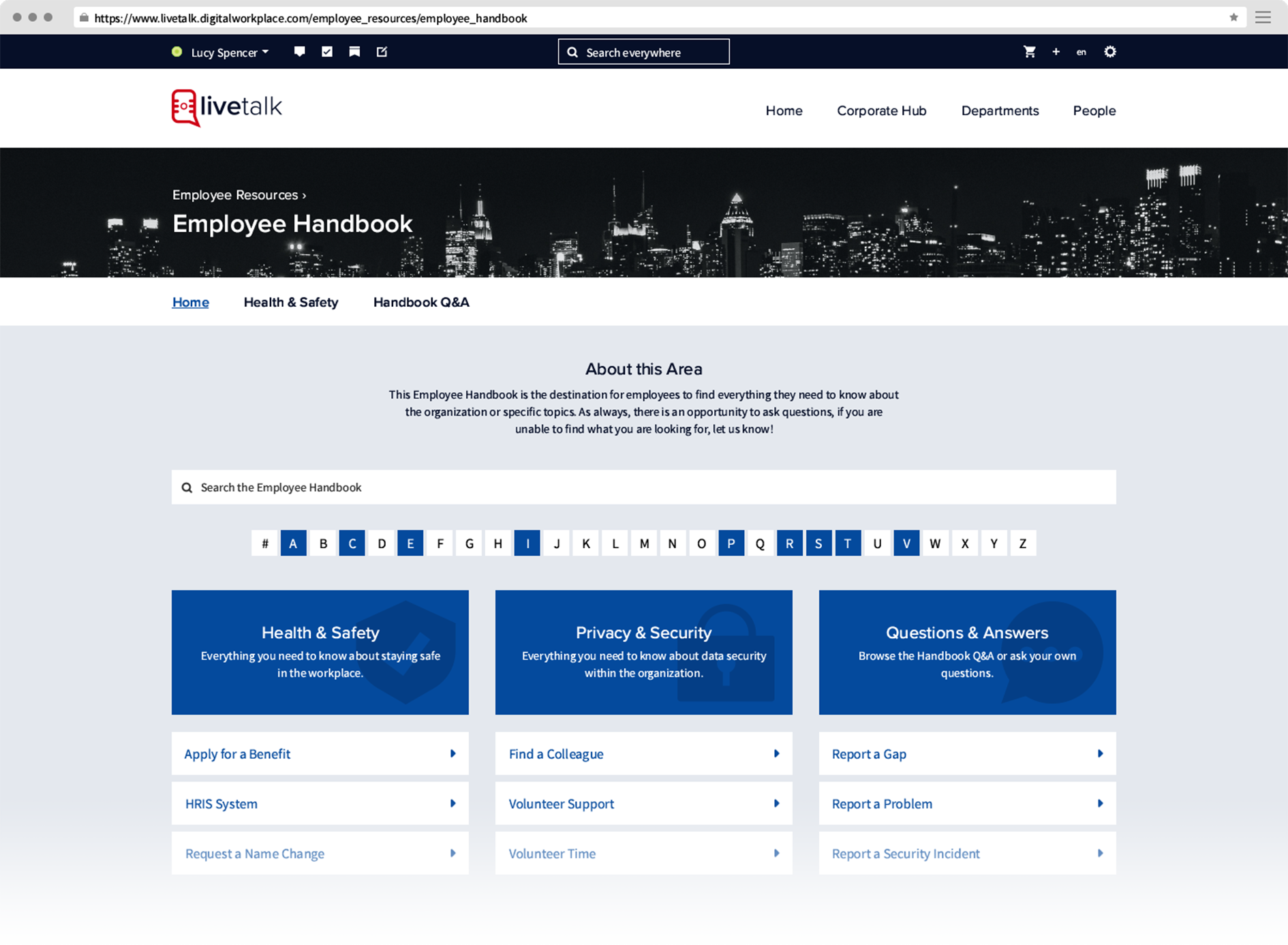 Solution Templates
Inform, align, and engage with pre‑built digital workplace solutions for communication.
Platform capabilities
Our team communication solutions are built on a cloud-hosted, SaaS platform with advanced capabilities you can count on.
Reliable search
With Igloo's unified search, users can quickly find, surface, and access files from various repositories into a single search interface.

Best-in-class security
Igloo is hosted in the Microsoft Azure cloud, so your data is encrypted using government-grade security, both in transit and at rest.

Cost-saving integrations
Igloo solutions can be integrated with third-party applications, so you can maximize your existing investments and give employees access to the tools they rely on.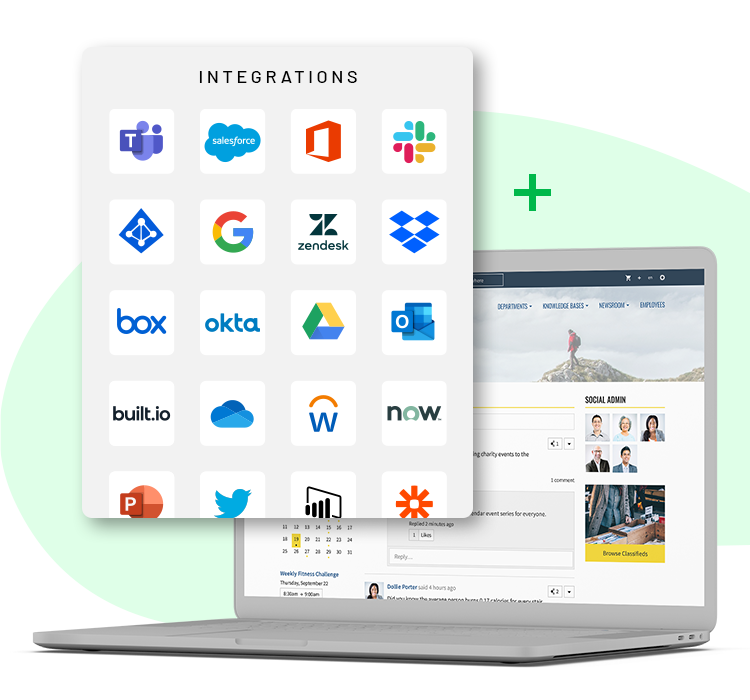 Mobile-enabled
Igloo solutions are accessible from anywhere, on any device, with a responsive web experience, native apps for iOS and Android, and full email integration.