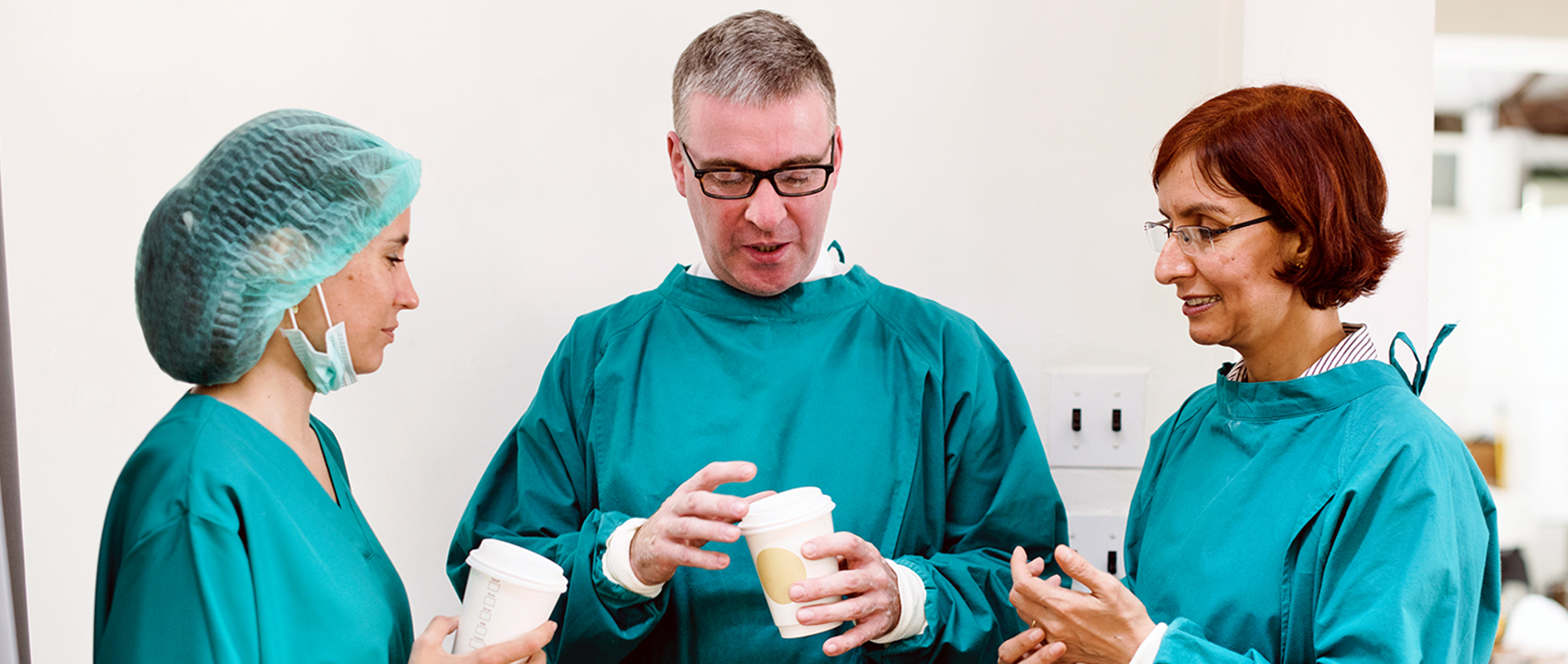 Harnessing the collective knowledge of a group of experts brings wide-ranging benefits to the whole organization. It's always easier to solve business challenges with the joint power of multiple skill sets and perspectives.
In healthcare, the stakes for effective collaboration are even higher. Optimal patient care depends on the ability of healthcare providers to efficiently – and easily – share knowledge and work together. Ob Hospitalist Group, founded in 2006 with the aim of elevating the standard of women's healthcare, wanted to improve communication and collaboration across all facets of patient care. In 2016, the organization decided they needed a platform to better bridge the distance between its more than 600 clinicians scattered across the U.S.
The challenge of connecting a disparate population
Ob Hospitalist Group leads the country in developing and managing customized obstetrics and gynecology programs in hospitals. Its clinicians – including doctors, midwives, and others – work around the clock, impacting the lives of up to 385,000 patients per year. While these experts share a common focus, they are internally diverse and operate in a complex field.
To create a thriving community of peers, a digital workplace platform had to address the following realities:
Irregular 24/7 schedules
Clinicians have unpredictable schedules and can rarely gather at the same time to problem-solve and discuss pressing issues.
Varied technical skill sets
As in most professions, clinicians in obstetrics and gynecology come from several generations and have different firsthand experience with technology. As a result, their proficiency, comfort level, and enthusiasm for digital tools are widely divergent.
Constantly evolving professional demands
Continuing education is integral to the healthcare profession: best practices are ever-changing based on new evidence, and new clinical problems are always cropping up.
A powerful, versatile digital workplace platform empowers collaboration
Based on the unique needs of its users and the broader profession, Ob Hospitalist Group drew up a list of must-haves for its dream digital workplace. The platform had to be inspiring, so that clinicians wanted to use it for knowledge-sharing. And it had to be multi-purpose, making it a one-stop digital destination for conversing with peers, accessing training, exchanging information, finding data, archiving discussions, finding tools, and more.
Ob Hospitalist Group found a digital workplace platform that allowed them to meet all their communication and collaboration goals. Based on their success, here are the 3 top tips that will be of assistance to you as you embark on your own digital transformation journey:
1. Build a visually pleasing destination
Contemporary users expect an aesthetically sophisticated – even enjoyable – experience that measures up to best-of-breed consumer apps. Ob Hospitalist Group delivered a sleek, attractive destination with a modern appeal.
2. Make it intuitive
Busy clinicians need an effortless interface where they can connect anywhere, anytime with ease. The new digital workplace, Ob Exchange, is simple to learn and use. It allows users of all abilities to quickly find the information they're seeking, while also encouraging them to post their own experiences, dilemmas, and discoveries.
3. Ensure it can meet changing requirements
Ob Exchange is designed to not only promote real-time collaboration and communication among current users, but also respond to future users' needs. It expands and adapts based on user feedback and new clinical challenges in the profession, offering members increased value over time.
Engagement rates with the Ob Hospitalist Group digital destination have exceeded expectations, with 80% of full-time users logging in each month. This success prompted the group to create similar destinations for its educational program, as well as for its non-clinical teams (whose engagement rates have been even higher). Together, these platforms help women's healthcare providers do their jobs better, which translates into improved patient care.
Read the full story of how Ob Hospitalist Group worked with Igloo to build and launch their online destination.