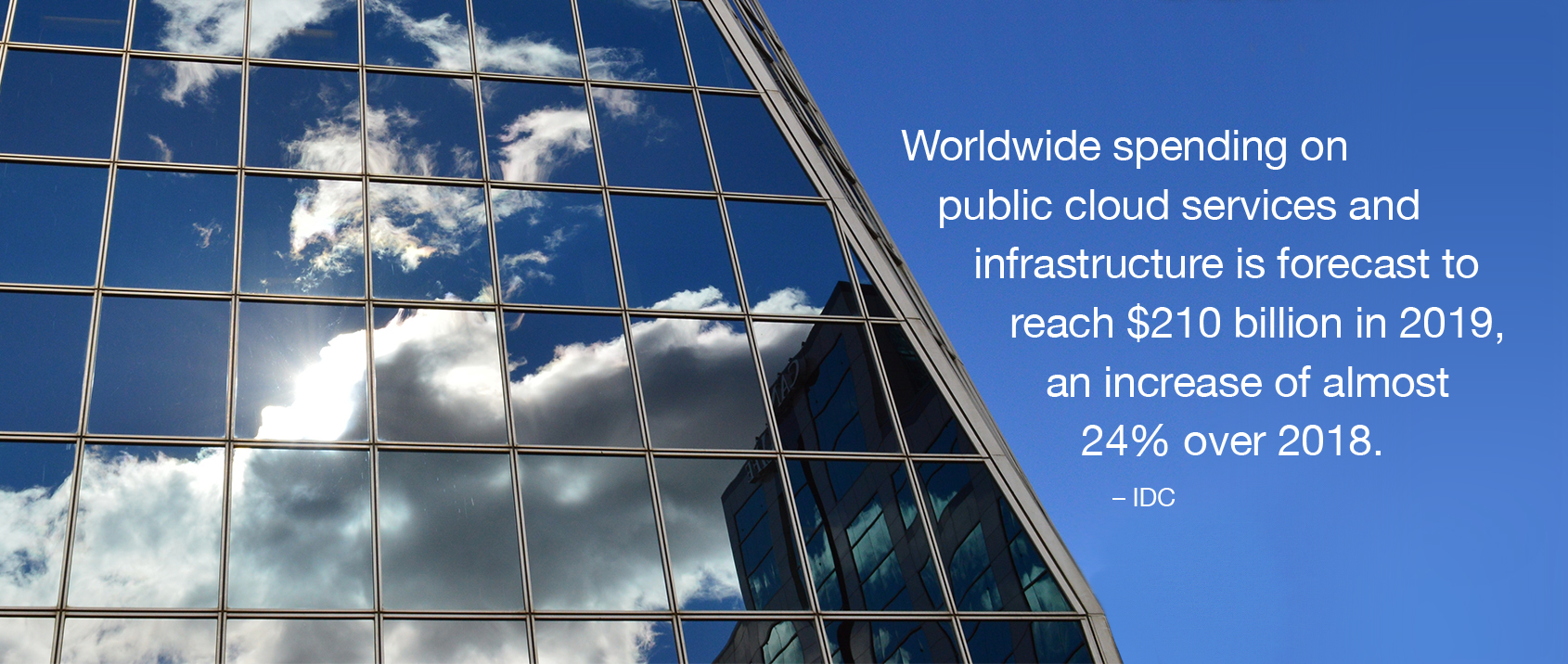 Enterprise adoption of cloud computing and SaaS (Software as a Service) is accelerating by the day. Worldwide spending on public cloud services and infrastructure is forecast by IDC to reach $210 billion in 2019, an increase of almost 24% over 2018. Yet, many organizations are still struggling to maximize the value of this investment.
To realize the full benefits of the move to the cloud, SaaS products should support your unique business model and compliance requirements. One of the first and most important decisions is whether to choose multi-tenant or single-tenant architecture.
The multi-tenant model is a software architecture where multiple single "instances," or pieces, of software run on a physical server. The hardware serves many tenants – meaning a group of users or customers, such as a company or department. Customers share the software application and a single database.
Those are the basics, but now let's take a deeper dive into this concept.
What is multi-tenancy?
Multi-tenancy is a popular option in cloud computing, offering shared tenancy on public cloud services such as Microsoft Azure. SaaS is one of three main categories of cloud computing, along with IaaS (Infrastructure as a Service) and PaaS (Platform as a Service). SaaS applications delivered over the Internet are a common example of multi-tenant architecture.
In multi-tenant SaaS, each tenant operates in virtual isolation. Their individual data remains separate, invisible, and secure from other tenants, yet they all share:
Web servers
Infrastructure services
Database
Memory
As a tenant, you may have the ability to tailor some parts of the app to your organization's specific needs (such as the interface, preferences, and settings), but you are bound by some limitations in order to not affect other tenants.
In single-tenant architecture, which we'll discuss in more depth below, each customer has their own software instance and dedicated infrastructure managed by their host provider. This option is often chosen to address specific compliance requirements and/or a large number of users. Since they operate completely separate from other tenants, they are not bound by the same limitations as multi-tenancy customers.
The cost savings offered by multi-tenant environments attract organizations that want to get on the path to digital transformation with fewer hardware requirements and simpler deployment.
Multi-tenancy is also appealing for start-ups and companies who can benefit from economies of scale and avoid the costs and maintenance of single tenancy.
Examples of multi-tenant software
Most enterprises today use multi-tenant software for a variety of core business functions such as communication, collaboration, customer service, and marketing. Igloo is a next-generation intranet platform with both multi- and single-tenancy options.
Some well-known SaaS providers include:
Google Apps
Salesforce
Dropbox
Mailchimp
HubSpot
DocuSign
Zendesk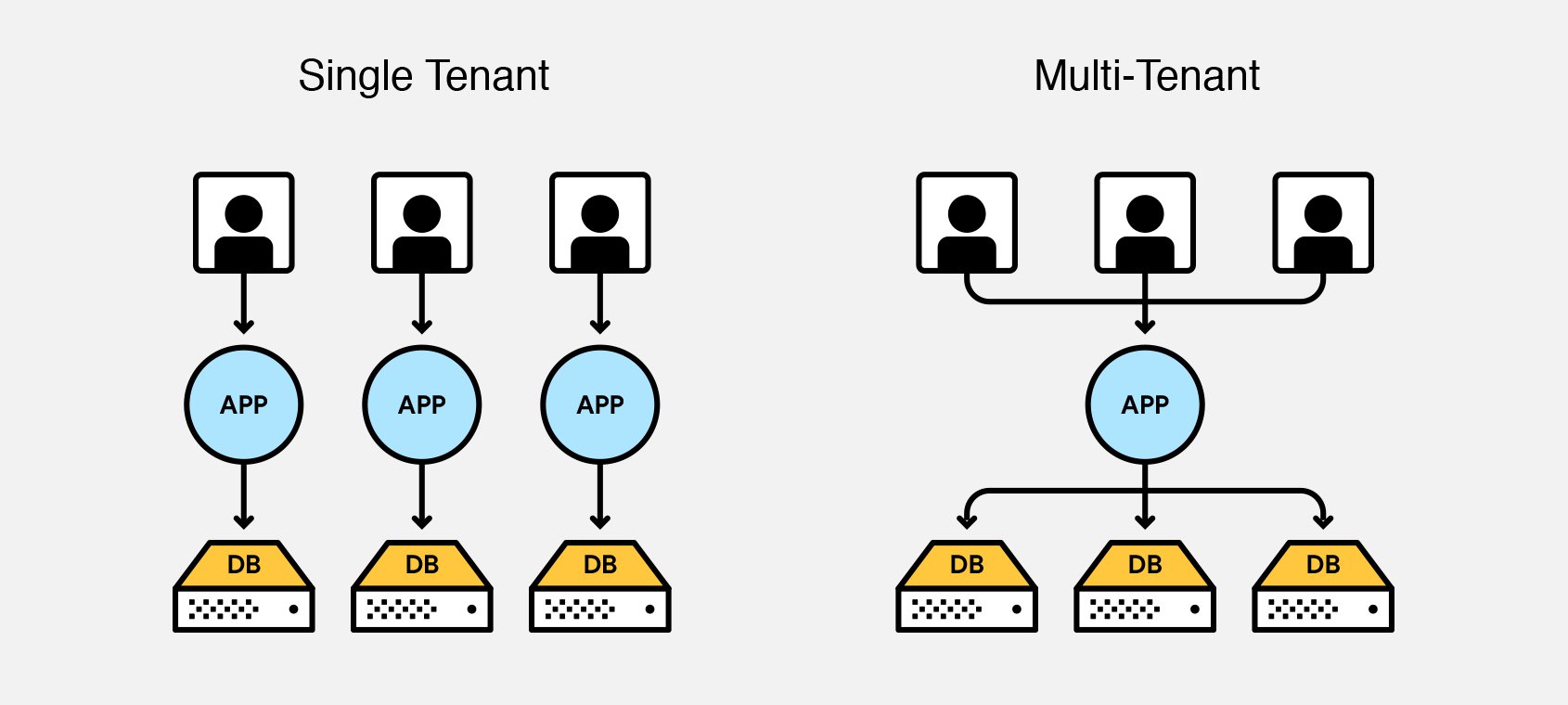 Single-tenancy vs multi-tenancy
Think of a high-rise office building. In multi-tenancy, each customer (tenant) has their own office space within the building (the software application), but they share central resources such as water, electricity, and common spaces (the memory, database, services, etc.). In single-tenancy, the customer has their own office building (a single software instance and single database) and doesn't use shared resources.
In both cases, the buildings sit on the street (the server). Single-tenant applications typically operate in a private cloud environment, where one client or organization hosts the server on premises or in a third-party's data center.
Benefits of multi-tenancy
Multi-tenancy is the more common option for several reasons, but affordability tops the list:
Cost efficiency
Sharing of resources, databases, and the application itself means lower costs per customer. There is no need to buy or manage additional infrastructure or software.
Fast, easy deployment
With no new infrastructure to worry about, set-up and onboarding are simple.
Built-in security
A multi-tenant SaaS platform may provide better security than what organizations have in house.
Optimum performance and reliability
Multi-tenancies allow SaaS providers to gather, assess, and improve operational efficiency such as speed, utilization, and response time.
High scalability
SaaS providers can service small customers (whose size may not warrant dedicated infrastructure) and large organizations (that need access to unlimited computing resources).
Issues with multi-tenancy
While multi-tenant SaaS delivers advantages based on economies of scale, there are some potential drawbacks to a shared tenant environment:
Compliance and regulations
Although rare, some regulations and industries will limit what data can be stored in a multi-tenant environment.
Less control
Multi-tenancies may offer limited customizations and less control over the environment.
Benefits of single-tenancy
There's no sharing in single-tenancies, which equals more individual control. This is the first of several advantages:
Enhanced cybersecurity and compliance support
Each customer's data is separate and some single-tenancy SaaS providers offer additional privacy protection, with fine-grained control over the sharing of personal data.
High reliability
The performance of a single tenant is never affected by other tenants. Dedicated infrastructure delivers the highest consistency and performance.
Easier backup and restoration
Backing up and restoring single tenancy databases is straightforward, since each customer database has a separate backup.
Issues with single-tenancy
Organizations that choose single-tenant architecture are often trying to mitigate the risk of hackers accessing sensitive information, but this reassurance comes with a price:
More expensive, complex deployment
It takes more time and money to implement a single-tenant environment because of infrastructure and skilled worker requirements.
Less efficient
Resources in single-tenant environments often need to be dedicated to just that tenant, which can lead to less efficient utilization.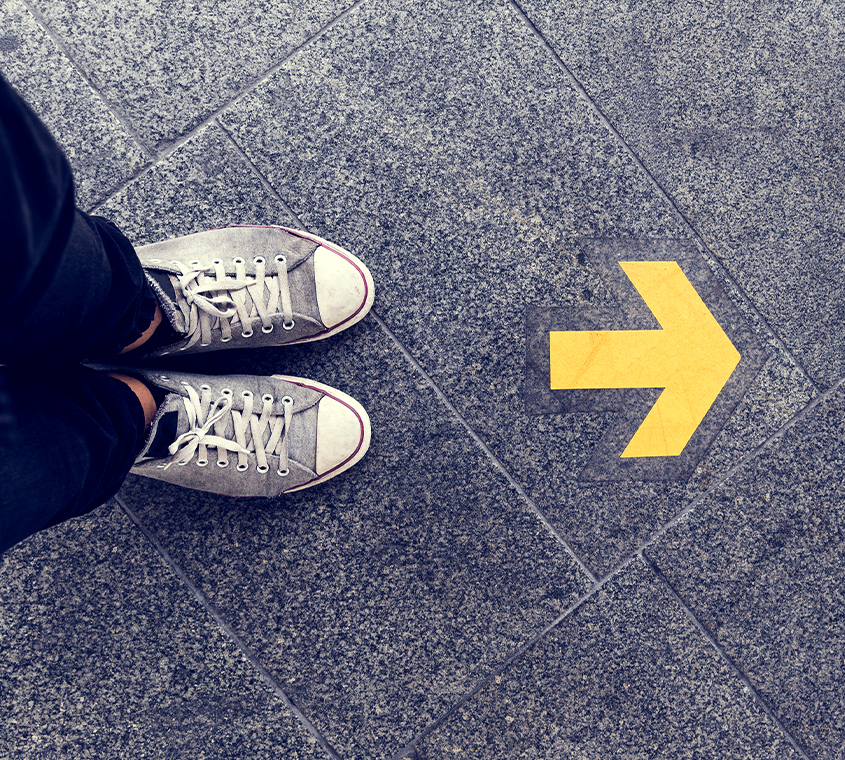 How do you choose between the two?
Now comes the crucial step: deciding which architecture environment is best for your organization. While the default mode for many SaaS platforms is multi-tenancy, single-tenancy is still the best choice for some companies.
Consider where you are on the path to digital transformation, what you want to accomplish with SaaS products, and how your enterprise operates. Here are some questions to guide your decision-making:
How much control do you need over the application environment?
What's your budget?
Do you have robust in-house security expertise?
What are your top compliance requirements?
How many users do you need to support for both the short and long-term?
By 2020, over 90% of enterprises will use multiple cloud services and platforms, according to IDC. Understanding what type of tenancy is best for your organization will help you maximize these critical investments.
Igloo offers both multi-tenant hosting, which leverages a collection of shared services, and single-tenant hosting, which leverages a combination of shared and dedicated services.