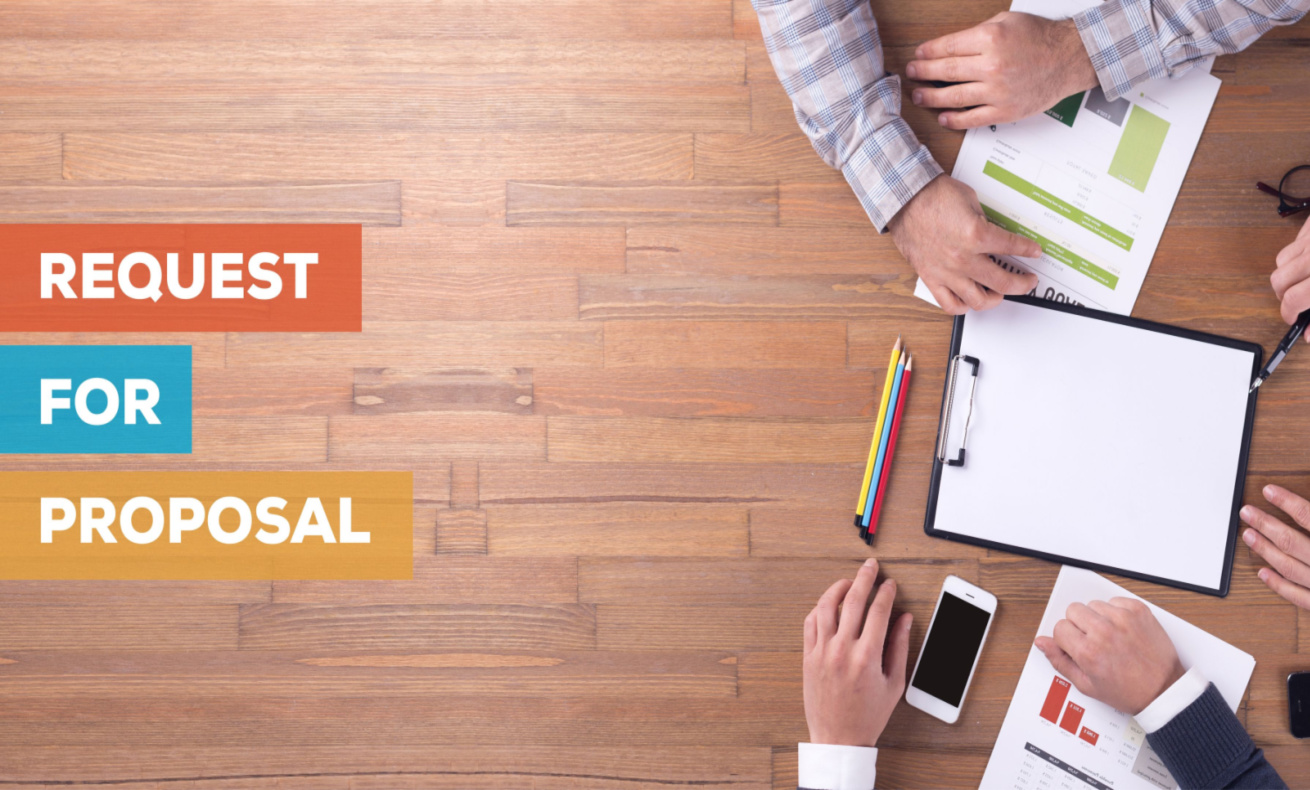 Hearing the term "RFP" can make some managers shudder with thoughts of sinking hours planning and writing a response just to hear nothing back. There has to be a better way to get a (hopefully positive) response back from the requesting company, right? There is, and it can actually be used to make future responses to RFPs even quicker and smoother.
What is an RFP (Request for Proposal)?
RFP stands for request for proposal, which is exactly what it sounds like — a company distributing a document requesting help and submissions from other companies on how they might accomplish a project or solve a problem. It can be stressful for most people involved, as the organizations submitting responses are essentially pitching their services and the company receiving them needs to sort through and find their best option.
However, there are other requests businesses can distribute that are similar but can be confused with RFPs. Before we discuss how to best put together a proposal response, we should explain the situations where a full proposal isn't used.
What is an RFI (Request for Information)?
The first type of request that is confused with RFPs are RFIs, which are essentially requesting information on a topic rather than an official proposal or plan. An RFI might be used when a company wants to investigate potential solutions to a problem or reaching a goal. This is much more educational than an RFP and therefore doesn't necessarily involve contracts or purchasing of anything from those who respond.
While they are different, RFIs can be used to initially understand a market, problem, or other situation before using that information to put together a more comprehensive RFP. For example, if you do not know a lot about the industry and work the vendors you will be evaluating operate in, an RFI might be necessary to start the process of an eventual RFP.
What is an RFQ (Request for Quotation)?
An RFQ, or request for quotation, is the opposite of an RFI in that you already know what you want but need pricing details for it. These are typically more structured and formal than RFIs because it is a much higher-intent inquiry (someone looking for pricing is much more likely to make a purchase than one just looking for information).
An RFQ could be used if you are looking to complete something that your team understands but does not have the time or resources to take on. It can also be used even if you are not directly knowledgeable about the project but still know exactly what you need and only need pricing without looking at different capabilities and packages offered by proposing vendors.
When are RFPs used?
This brings us back to RFPs, where they are used in conjunction with, or as a hybrid of, an RFI and an RFQ. As mentioned previously, it can be used to follow up an RFI once you have information to put it together. It can also be implemented when knowledge and requirements are a mix of an RFI and an RFQ, where you might not know exactly what you need but are comparing pricing and project details. While it is a hybrid, it is used more commonly than the other two because of its versatility and comprehensiveness.
It gives the requesting company a lot of information to compare vendors and ideas with, but that can end up being overwhelming for both parties. Those requesting proposals need to have a good system for organizing and ranking options based not only on their quality and fit with the project, but also price and other considerations that might influence decisions.
On the other hand, it can be incredibly stressful and frustrating for those submitting proposals if you spend days or weeks putting together the best that your company can do. Even if you can accomplish the tasks, deliver high-quality work, and at a reasonable price, it can feel like this time was wasted if the requesting company does not pick or even respond to you. Below, we will detail process steps and tips for not only making your proposal stand out, but giving it the best shot at closing a deal.
---
Solve key business challenges with pre-built solution templates
Igloo features are the foundation of our customer-tested, pre-built solutions, designed to help you solve your key business challenges faster.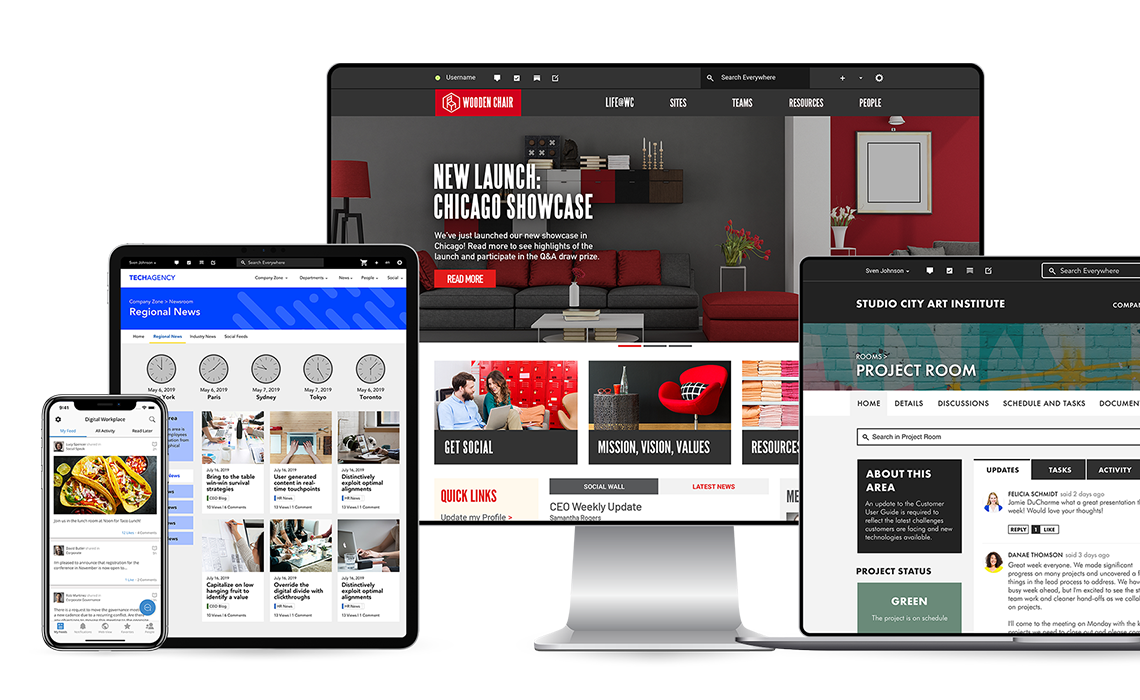 ---
RFP response process
Breaking an RFP response up into distinct parts and steps helps to organize and manage the entire document. Not only that, but it can make it easier to have people work on sections together where their expertise will enhance the proposal.
Keep the customer in mind
Before we begin walking through the steps though, the most important key to keep in mind for the entire process is to make everything about how it helps the customer. Of course you want to sell your company, skills, knowledge, and more, but the customer is who is going to make the decision and they are thinking about how it helps them. Rather than phrasing information as what your company can do, phrase it as how those skills specifically help the customer achieve the goals their RFP outlines.
Cover letter
The cover letter is the first thing that a customer will see of your report, so it is important to nail this. It allows you to give a brief introduction (emphasis on brief) and mention some of your past clients that can bolster authority and qualifications on the subject matter.
Remember that even when you introduce your company, qualities, and experience, bring it back to their goals. Mention how your solution solves their problem and objectives and how you are excited to potentially be a part of their future success. Once you have laid the foundation and they see that you understand them and have their back, you can jump into the next section and begin explaining the plan.
Executive summary
The executive summary is where you begin to give a high-level overview of how you plan to solve the problem or meet the goals they have. It hits on the main points and gives you an opportunity to prove why you're qualified and the perfect fit for them, so do your research and cover any gaps that they might question.
However, do not drill down into each deliverable and detail, that will be done in the next two sections. Cover any question or objective they mentioned in the initial RFP and discuss how you arrived at the recommendations you are going to make. Sympathize and show that you understand the project and objectives from their perspective before explaining why your solution is the ideal choice for a successful outcome.
Deliverables & timeline
Once you have explained the broad strokes of your solution, it is time to dive into the details about how it will get done. This is your chance to be specific and explain actionable steps that you will take to address certain concerns that they may have. We recommend organizing the sections of the project by categories such as technology, creative, etc. to make it more digestible and easier to see how each works together with the others.
Use the timeline and schedule that the requesting company provided in the RFP to set milestones and a realistic calendar for the completion of the project. Another detail to include here is contact information for key team members that the customer will work with. Doing so will make the whole team feel more connected and on the same page.
Note: It is also a good idea to mention what is not included to avoid ambiguity and scope creep if the customer wants certain sections of the project expanded or done differently.
What you need
Now that you have gone through the details and schedule, it is time to lay out what resources you will need. This includes pricing as well as manpower, hardware, software, etc. required for you to get the job done. If things need approval or documentation, note that as well. Now, the customer has everything in one place to see what's required from them.
References & case studies
Here, you can talk about yourself a little more and showcase the clients you have had successful projects with in the past. If you have them, show case studies like these that are similar or applicable to what the requesting company is doing and emphasize the support that you give after a project is complete. That is an important step in building trust with the potential customer and can go a long way in building an effective RFP response.
Be best, not first
While you do not want to wait too long to finish the proposal, being the first to submit one does not mean you are any more likely to be selected. Putting in a little more time to proofread and polish the document as well as making sure that all questions and concerns are thoroughly addressed will go a long way in making your proposal better than others. Take the time to have multiple sets of eyes look it over and make tweaks to ensure it's high-quality.
Include a contract
While this may seem a little over-confident, if they like your proposal you will want them to sign immediately and not go through a back and forth to potentially give them pause. You want to make sure that the contract or agreement is just as clear as the rest of the proposal so they do not have to ask "where do I sign?", they just do it. Giving them the option on the spot might increase your chances of them making a decision in your favor if you're confident in the quality and relevance of your proposal.
Templatize for success
Once you find a format and way of writing that seems to work, do not force yourself to start from scratch every time. While every situation is different and you do not want to use an obviously-recycled document with just the names swapped out, you can take pieces that work and use them across RFP responses.
Using the base structure, tone of voice, level of detail, and ways of talking about your company can give you a great starting point for all of your future proposals and can be organized in a Brand Knowledge Base. It not only saves you and your team time, but also increases your conversion rate as you update and refine your template over time.
It can be difficult to organize all these documents and ideas but a system like Igloo's RFP Center allows you to organize and manage your proposals. In addition, everyone gets involved and contributing, which is what makes the best proposals.
A good RFP response is a team effort
Having experts on your team bring their experience and knowledge to the proposal enhances its impact and ensures that it is realistic and accurate. Have people who are not experts pitch in and check that it's not overly-complicated and can be read by someone less familiar with the information (like the customer likely will be). Following these steps, keeping the customer in mind, and getting collaborative with your proposals is sure to improve your stress levels and success rate!
Schedule a call to take your RFP proposals to the next level with Igloo's RFP Center Solution today.