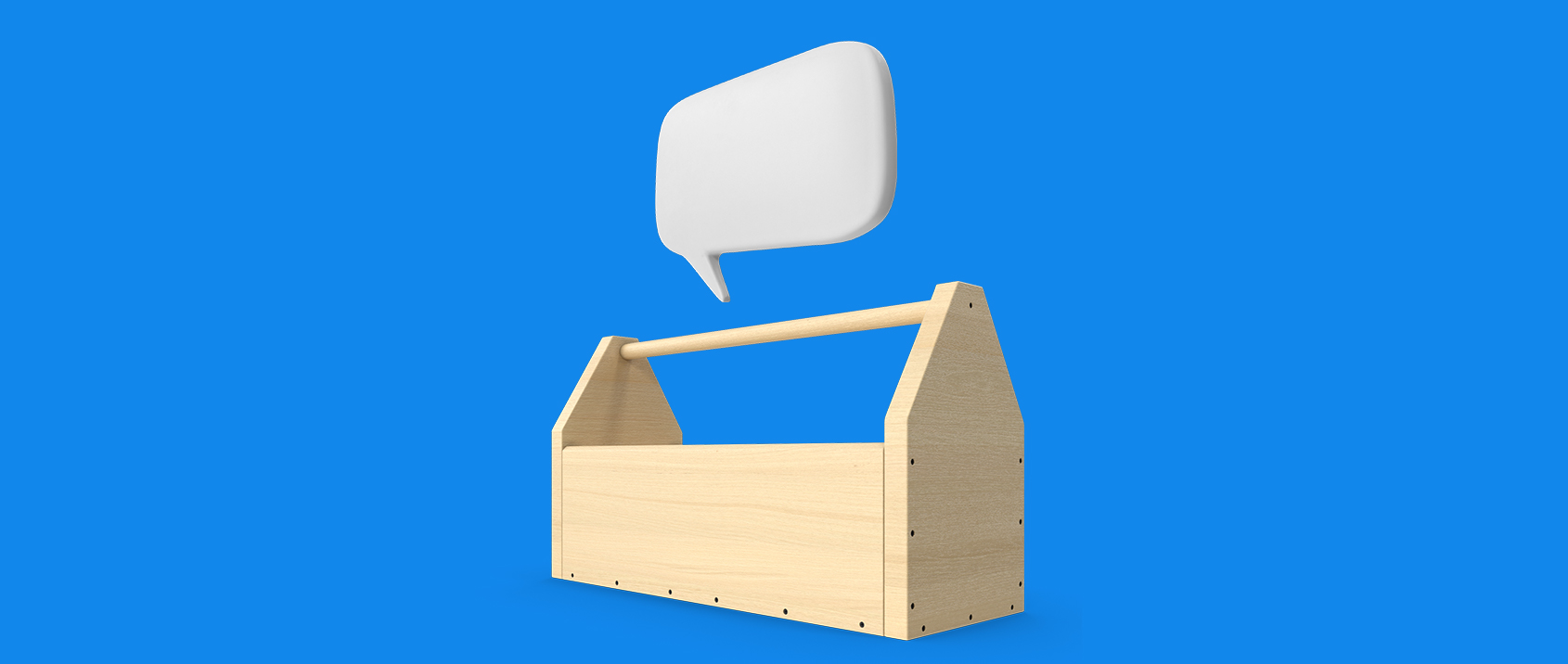 This post was updated in August 2022
Poor communication is among the biggest challenges project managers face every day. It's up there with undefined objectives, scope changes, and geographically dispersed teams. So how do you make sure everyone is productive, on the same page, and working towards the same goal? The answer is simple: Collaboration tools.
The most productive teams rely on them to work together effectively. As noted in Forbes, companies that can afford to invest in the creation of new business processes with these new collaboration tools will gain a competitive edge.
One of the key issues when it comes to process is that individual team members within group projects are using different tools or software, which can create hiccups at the start and throughout a project. It's better to have an agreed-upon set of tools that are sanctioned by IT and integrated into your digital workplace and individual team members digital workspaces. This way, there aren't any unnecessary interruptions when it comes to progress and productivity.
Pros & cons of project collaboration tools
When it comes to project and workplace collaboration, there will always be differences between digital and in-person. Some of these differences can be considered "upgrades" to your old ways of managing and working together on projects, while some might present challenges that require adaptation. Before we discuss the specific tools that you can use to achieve more efficient collaboration in a digital environment, let's take a look at the pros and cons of these tools.
Benefits of digital collaboration tools:
Enhanced team communication – Digital collaboration tools allow for team members to brainstorm together more efficiently and on a more consistent basis than weekly meetings or status updates. Being able to instantly talk to someone or share thoughts is invaluable in a fast-paced work environment.
Improved knowledge organization (and sharing) – A big reason that communication is enhanced is that digital tools enable better knowledge and file management with a central location for everything. This makes it easier to find exactly what you're looking for and share it with the team immediately.
Easier project management – All of this also makes it easier for project managers to coordinate, plan, and monitor collaboration. Streamlining processes and making collaboration smoother on all levels puts less stress on project managers so they can focus on the larger picture rather than getting into the weeds.
More efficient problem-solving – When collaboration is easier and has fewer obstacles because of the digital tools that you use, it's easier to get everyone on the same page and able to contribute ideas and solutions. This leads to faster and more creative problem-solving from your team.
Drawbacks of digital collaboration tools:
Difficulties with top-down deployment – In many cases, individual departments purchase or use project collaboration tools that are optimized and specifically built around their work (such as supply chain management software). This can make it more difficult to standardize and track across the entire organization.
Potential for a steep learning curve – With any new process or tool, there will always be a learning curve. This is also true of project collaboration tools, but particularly so because many employees tend to hold onto the old ways that they used to work together and communicate. However, this isn't always possible in the increasingly remote workplace, and effective training for those using the platform can go a long way in increasing comfort and confidence with the tool.
Best digital collaboration tools to improve your projects
While having a standardized set of applications is a good start, you also need to think about what the purpose and use of each tool will be. By considering and planning how workers will interact with each tool, you'll narrow it down to the most impactful and practical applications for improving teamwork and project collaboration.[/vc_column_text][/vc_column][/vc_row]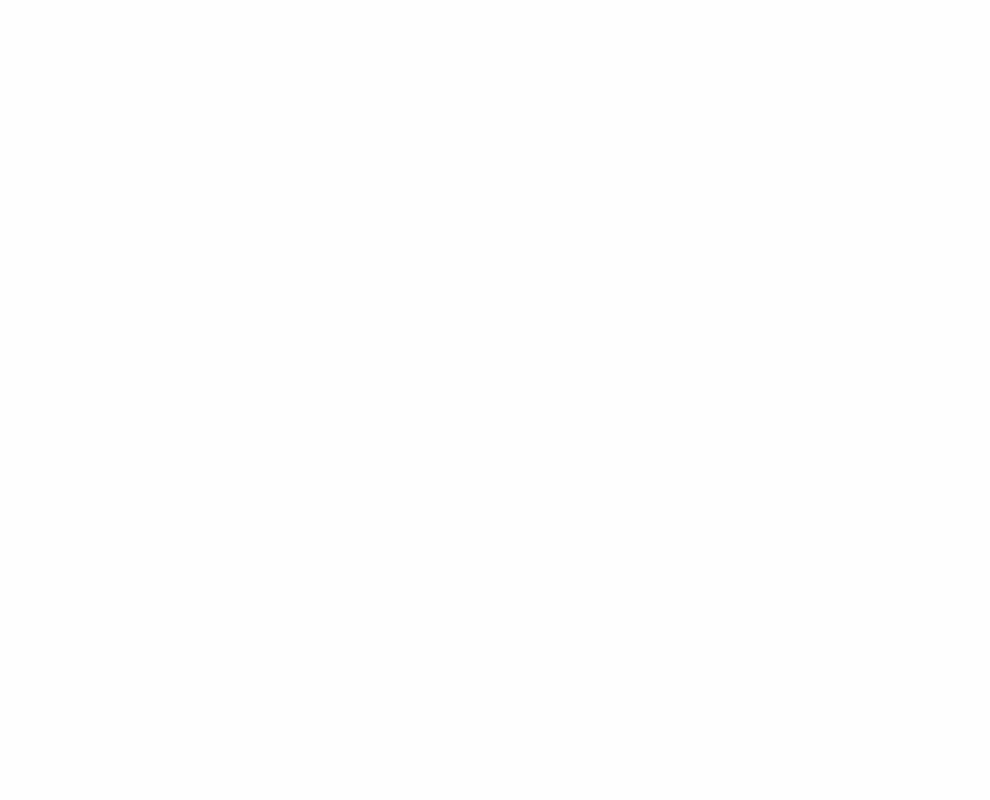 File-sharing software (ex. Dropbox)
With more and more employees dispersed and working remotely in a digital workplace, file-sharing tools like OneDrive, Dropbox, and SharePoint are critical to team collaboration. To ensure a project runs smoothly, it goes without saying that team members need easy access to project-related files, especially when you're working on documents that require input from multiple contributors.
Sending files back and forth via email isn't a viable solution (think version control and time lag), not to mention the fact that sending large files can be a problem. This is why it makes sense to host files in the cloud. With file-sharing tools, you can collaborate on documents in real-time, as any changes and edits can be seen and accessed by everyone involved in the project.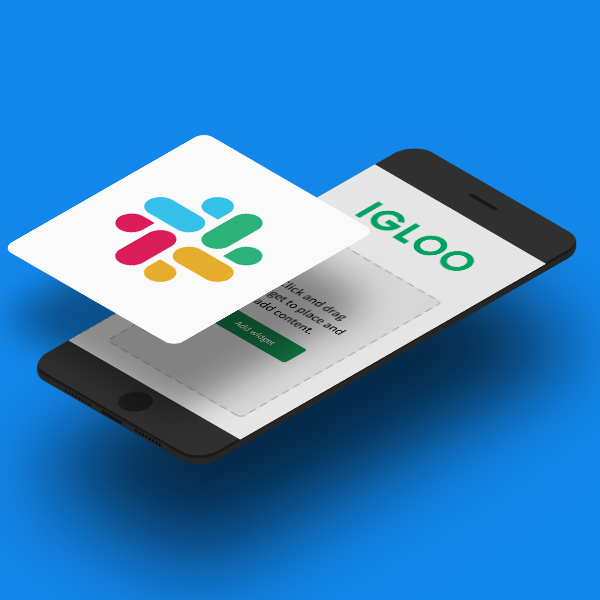 Instant messaging apps (ex. Slack)
It's no surprise that email is slowly dying. More often than not, emails just don't cut it. When you need to keep a project moving and get answers right away, instant messaging can help you get things done faster (but should be carefully and properly implemented).
With instant messaging apps – like Skype for Business, Microsoft Teams, and Slack – work happens more efficiently because decision-making can happen immediately rather than waiting for an email response back. You can instant message one-to-one or with the group if you need input from multiple team members.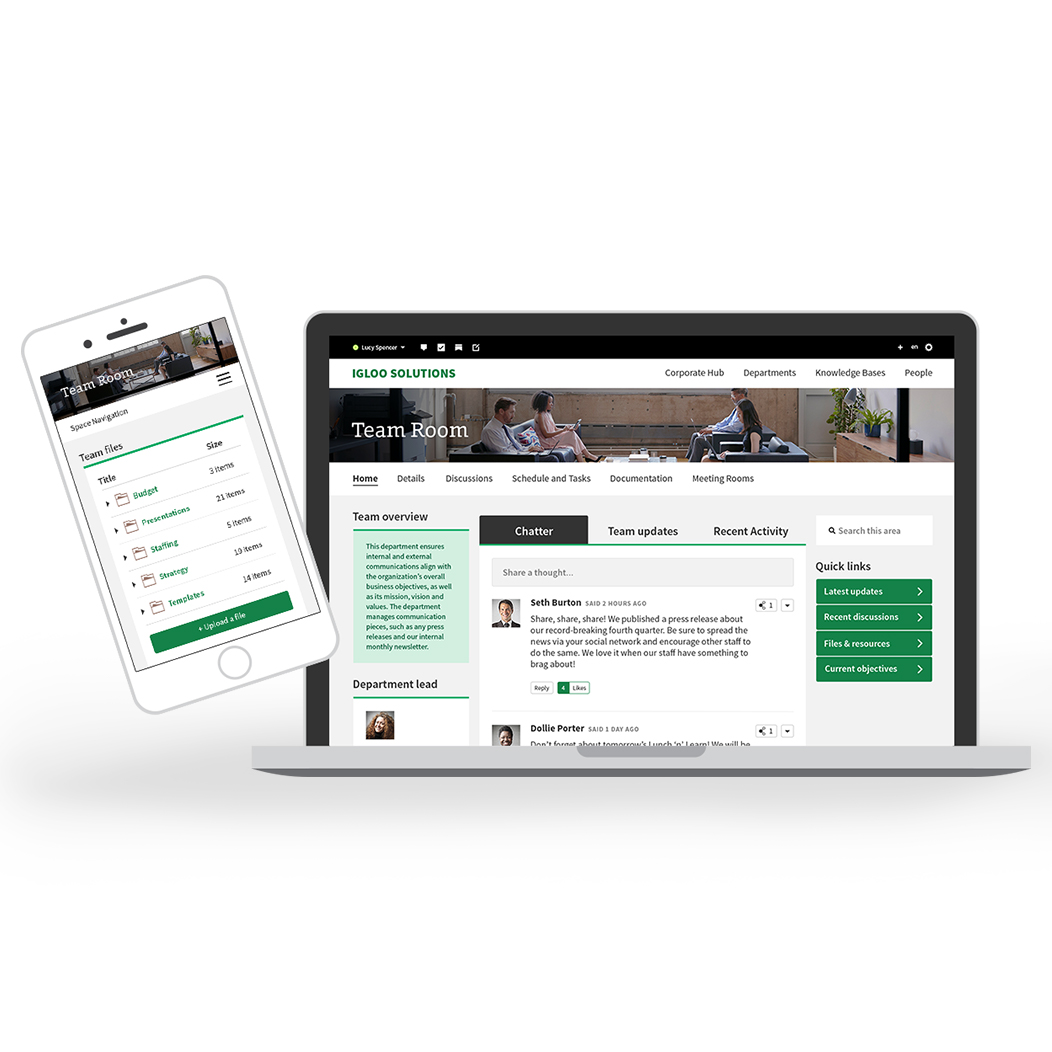 Audio & video-conferencing software (ex. Zoom)
Collaboration relies on connection, and sometimes that means setting up a meeting via video call with the team. When you consider that 73% of meetings involve only two to four people, it often makes sense to jump on a call for some face-time. Plus, you can share screens, annotate presentations, and work together in real-time as if you're all in the same room. This makes it crucial for collaboration, making sure everyone's on the same page, and offset some of the lack of face-to-face opportunities in a remote environment.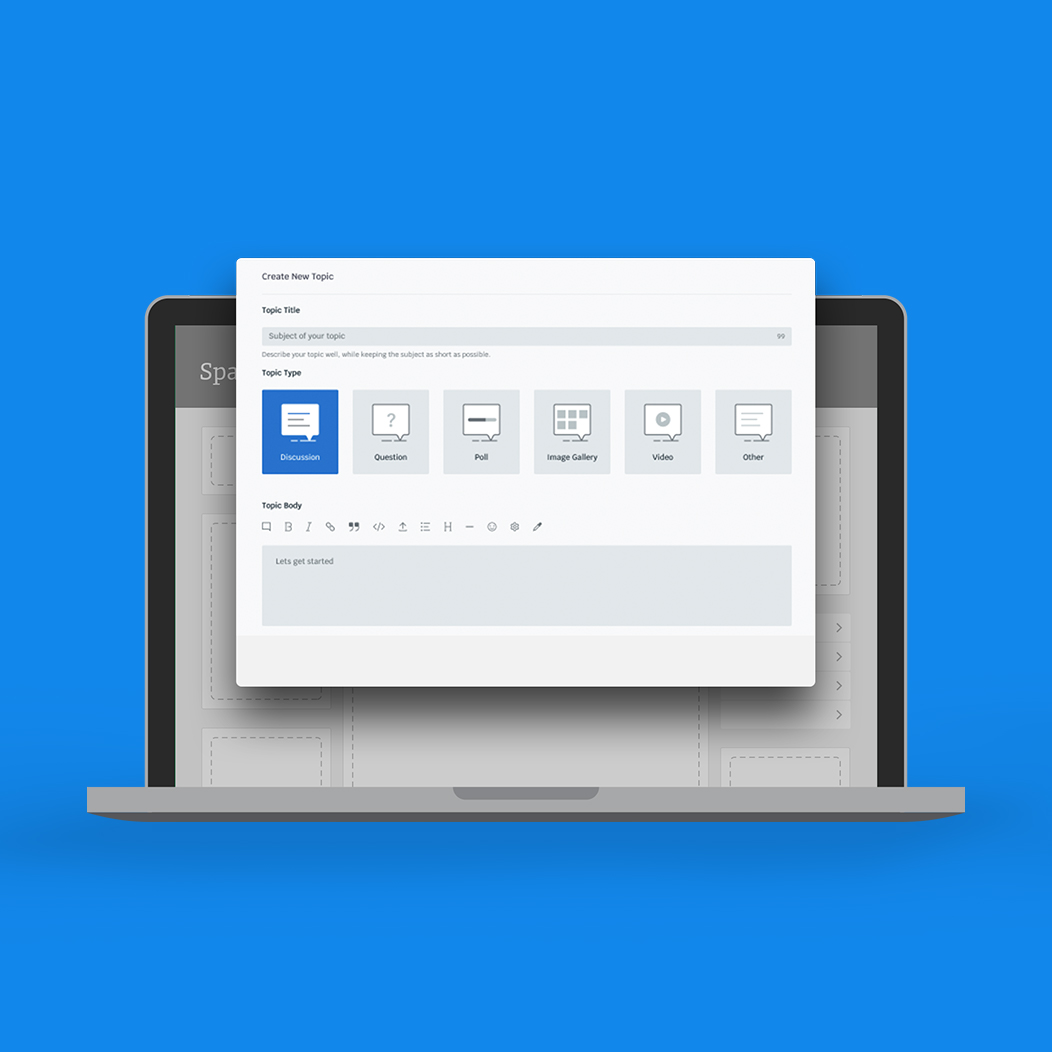 Dedicated collaboration spaces
One surefire way to set up a project for success is by centralizing project-related activities – from scheduling meetings and delegating tasks to collaborative dialogue and file-sharing. Create a team or project room to bring together all team activities, including tasks, meetings, and calendars. These dedicated collaboration spaces provide a destination for teamwork and eliminate the guesswork of who's doing what, which boosts overall productivity.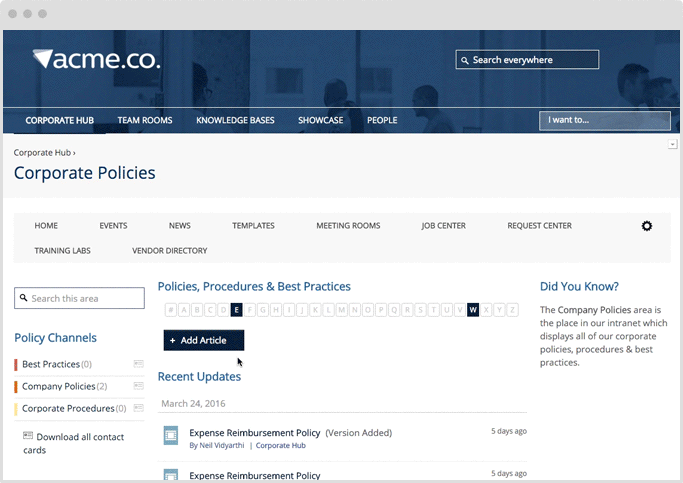 Forums
Like email, forums enable asynchronous collaboration, which means collaboration can happen at any time, even when people aren't in the same place or working at the same time. Where they differ is that forums are a place for active conversations that keep team members engaged.
They can also empower employees who are quiet around the meeting room table to spark discussions and solve problems. You can use them to propose ideas, discuss alternatives, attach mock-ups, and vote. If an idea's approved, you can mark it as resolved and link to the next steps.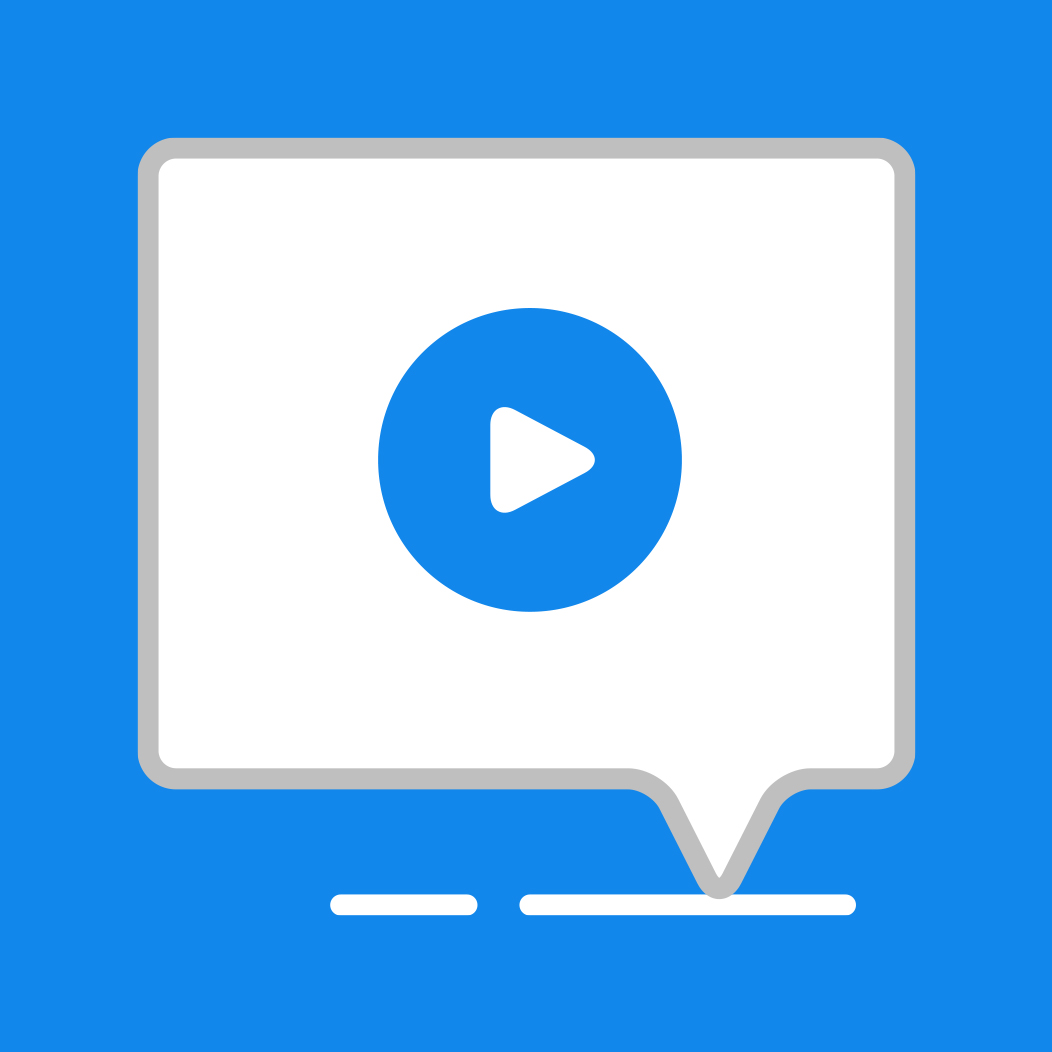 Wikis
Wikis are a digital storehouse of information that's searchable, trackable, and accessible. As such, they're useful project collaboration tools. Team members can upload and edit documents and use the wiki to communicate with the group, post-meeting agendas, minutes, schedules, and more.
If employees have to spend time hunting down this information in multiple places, workflows stall or stop. With a wiki, documents and critical information are in a centralized location. You also have the option to control privacy settings and make the wiki a private area or open it up to the public.
Or, you can combine all of these tools into one platform
A successful digital workplace is one that unifies all of these tools and software and puts them in one place for employees to easily use and access the information they need, all within the environment of the project. This creates their own digital workspace. Without a way to bring critical tools together, multiple platforms and apps can overwhelm people.
By incorporating digital collaboration functionality into your digital workplace platform and strategy, you can keep projects running smoothly, ensure team members are productive, and create an organization that fosters true teamwork.
Start working towards better collaboration today with Igloo.