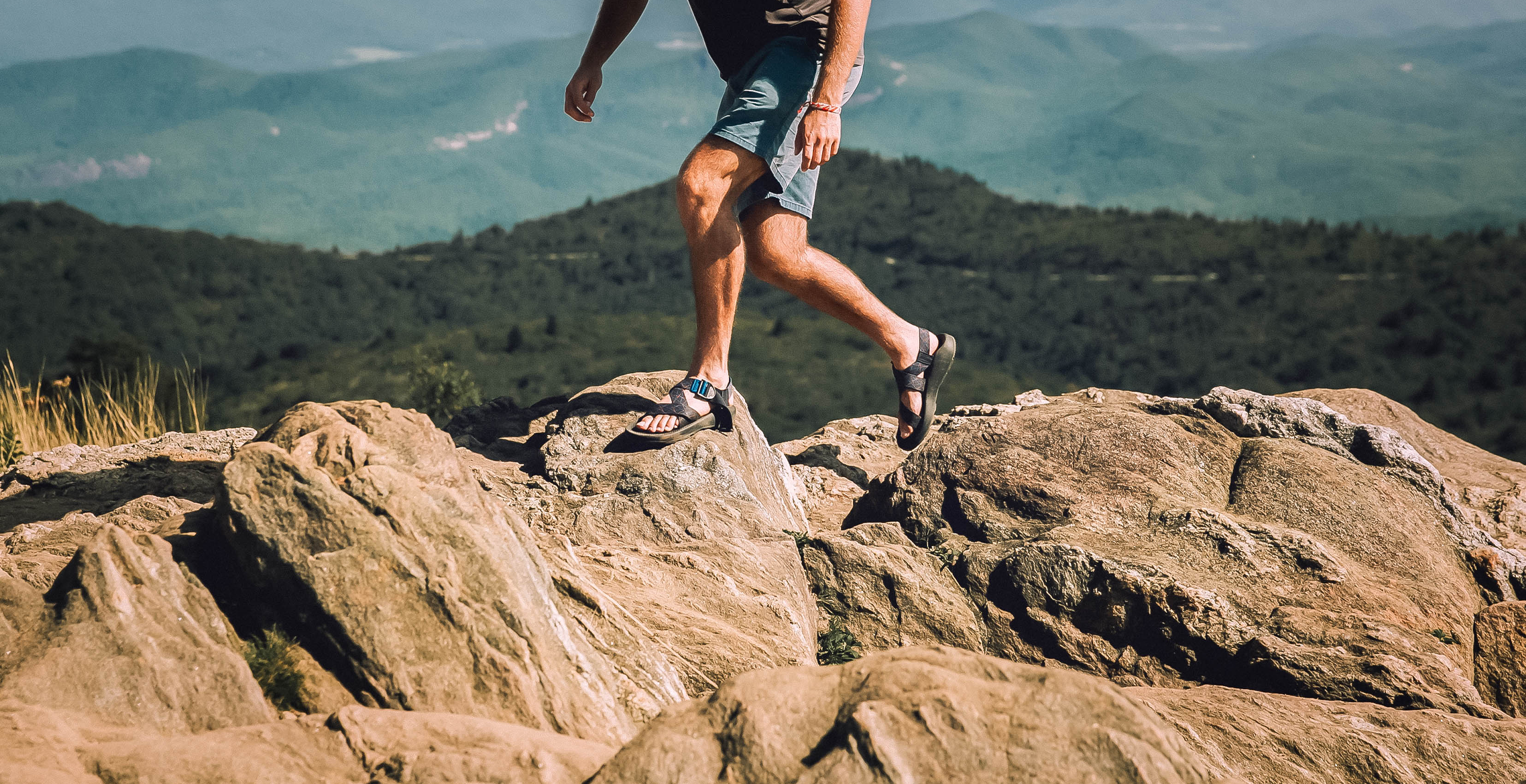 5 Questions with KEEN
Known for their sandals, KEEN is the maker of ethically sourced, post-consumed hybrid footwear designed with the planet and its inhabitants in mind. Founded in 2003 in Portland, Oregon, this family-run company has facilities in America, Japan, Thailand, India, Europe, and more under the unified mandate of ensuring everything they do is "Consciously Created." The number one value marker of the KEEN mission is to "live together," because KEEN believes that we can go further and have more fun when we're all on the same team.
This philosophy is closely mirrored in Igloo's own mission of building better places to work, together; we work better when we all have an equitable stake in our modern work environment. We sat down with Mindy Montgomery, Ally Hecht, and Jody Cox from KEEN to learn about the impacts of their Igloo intranet.
Tell us about KEEN
At KEEN, we do it all. We manufacture, ship, and sell shoes designed to be comfortable and enduring in a way that allows people to live their lives to the fullest. Our goal is to create products that bring people together while ensuring a positive impact on our planet. Since our first sandal came out in 2003, we've been dedicated to finding new ways to improve our impact on communities across the world both through philanthropic initiatives and through the impact of our product and associated labor practices. This means coordinating across countries, time-zones, languages, and cultures to unite our workforce from factories to distribution centers to offices to homes.
Our Igloo intranet (we call it "Campfire") has become our single source of truth for everyone in the whole company.
Tell us about your Igloo community and how it came about
KEEN is a footwear manufacturer, but we're also a retailer. We have two stores in the U.S., and several in Japan where we sell our shoes. We also own our own distribution center, so the majority of our operations from start to finish are in-house. And, of course, we have our manufacturing facilities overseas as well as here in America.
This means that, in addition to our hybrid workforce, we also have a major frontline contingent—people building our products, deskless workers in our distribution center, retail workers, and more. These teams are spread far and wide, speaking more languages than we can count.
We used to have an intranet that was managed exclusively by our IT department, and they were the only ones who could make changes. There was a total of seven pages on the platform, and it contained very little information—and it looked really bad!
We decided to look at more powerful intranet platform that everyone could use and engage with, and that led us to partner with Igloo. I don't think what we intended the intranet to be is what it ended up becoming; we experimented a lot to find what worked, what didn't work, and what we needed as we shifted to a more hybrid and work-from-home dynamic. As our implementation has evolved, our Igloo intranet (we call it "Campfire") has become our single source of truth for everyone in the whole company.
What are some of the problems that were solved with Igloo?
As we've moved to a remote/hybrid setup, Campfire has become the home for the "history of KEEN," in a way. All our information and documents and knowledge are stored on the platform, which has really helped keep everyone informed and connected now that we're working in a more distributed fashion. Anything you need to find about KEEN or our projects can be found here.
It also helped solve communications, because we knew we could always go to our intranet to get the most important information in front of the people who needed to see it. For instance, during the pandemic, people could go to the dedicated COVID page and get the most updated information, instead of sifting through their inboxes and trying to figure out which email was the most recent. It keeps everyone on the same page.
They have a place they can visit, where they feel a connection to the brand.
From a remote perspective in particular, it's easier to have a more informed workforce because Campfire keeps us engaged with things that might otherwise not make it to us. It gives remote employees a place they can visit, where they feel a connection to the brand. I know I can log on to Campfire and I can feel that connection to my company even though I'm not physically there.
How do you measure the success of Campfire?
We rely on the insights reports we get every month, but we don't use that as our sole indicator for success; we also like to ask people for feedback through the onboarding process, and we keep our ear to the grapevine to learn what people's sentiments are in general. In general, it's a good sign if people are more informed day-to-day; that lets us know that they're engaging with Campfire and getting the information they need.
To the point about onboarding, we have a big section in Campfire for new hires, to help them get their bearings and onboard smoothly. Every new hire gets a survey after their first 30 days, and most of the feedback is amazing… "best onboarding experience ever!"
Why do you like working with Igloo Software?
We have really appreciated the individualized support that Igloo provides. They work tirelessly to ensure that our digital workplace meets the specific needs of our company, and they consistently provide proactive, creative solutions for areas of need that they identify.
It's very apparent that Igloo cares for their customers in the way that they are always available to provide support. Igloo really seems to understand our business and our people, and they use that to offer insightful advice that gets us more out of Campfire, which of course means that we're able to offer more to everyone who uses it.
It really seems like Igloo views their product as more than just a piece of software. We value the relationship because Igloo values our success.
What does the future hold for Campfire?
Every day, we continue to improve our digital workplace. In the future, we're hoping to continue adding ways to grow engagement by providing meaningful ways for our employees to engage with the platform.
It's important to us that Campfire is the first place our employees go to look for information they need to do their jobs, to learn about coworkers, and to engage with the brand. As our workforce changes, we want to ensure that Campfire evolves just as fast to keep everyone connected and excited about the work they do.
Keen is an American footwear and accessories company based in Portland, Oregon. It was founded in 2003 by Martin Keen and Rory Fuerst. The company's products are sold in retail locations throughout the domestic American market and also are distributed worldwide.