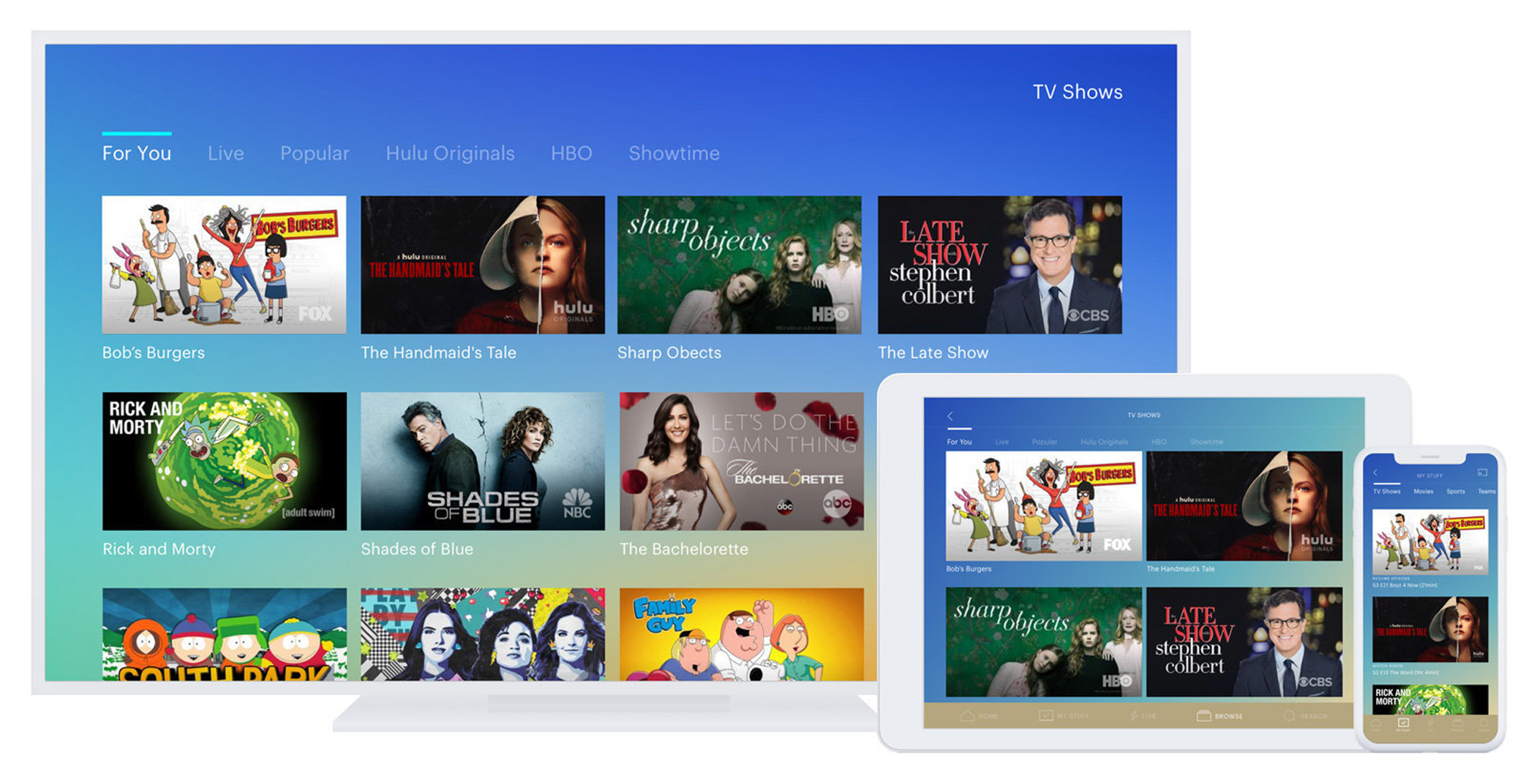 Power to the people: Internal communications is every employee's job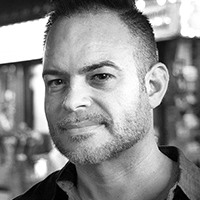 Mike Rocco
Internal Communications Manager, Hulu
Hulu selected Igloo Software to replace their old intranet. Mike relates their process, shares key learnings and offers his tips and tricks to ensure adoption and engagement.
We have a saying around the office that says that if your company culture sucks, having an intranet will only broadcast that fact. Our favorite example of a client who put company culture first is Hulu, and it is definitely paying them dividends. From planning to launch, their employees were the first concern, and it led them to a wildly successful project.
Mike Rocco, the leader of the project at Hulu, spoke to some clients and prospects in Toronto. Learn how he trusted his people from day one, and why that attitude paved his way to his intranet, Huluverse
Video Transcript:
Power to the people – Internal Communications is every employee's job
With Mike Rocco, Internal Communications Manager at Hulu
Today I'll just give you a little information on what our company is. We'll talk about why communication matters at Hulu, especially at this point in our life cycle, how our intranet speaks Hulugan, so in terms of customization, look, and feel, and what we hope to achieve in our intranet space and how we're socializing that. And we'll give you a little tour of what we call Huluverse, and that's our intranet site. And we'll just talk about what we've learned so far since launch, which was December of last year.
Chapter 1 – Who is Hulu?
We're owned by Disney, Fox and Comcast. Basically, we offer last night's TV that you can stream all in one place.
Our goal, really, is to help people find premium content wherever, whenever, however they want.
We're on :
Amazon Kindle Fire
Apple TV
Google Chromecast
Playstation
You name it.
Two services.
Free: a handful of current TV shows, just on hulu.com.
$7.99 a month: full seasons, back episodes, hulu.com and other devices.
We currently have 6 million subscribers after 3 years, and we'll be at 7 by the end of this year.
This is a segment, a cross-section, of what we offer on the site. So we have current TV, library, Hulu originals. We have a specifically Latino channel, and we have film as well. We are also in the originals market, so we have some of our own shows, like "The Hot Housewives of Orlando," and that's a parody show on all the reality shows that are out there now, and it's really funny.
39% headcount growth this year. 750 employees worldwide, soon to pass the 1000 mark.
All scattered across the US, with some development teams in Beijing.
The most important thing for us in an intranet is scalability, something that will grow along with us seamlessly and effortlessly.
Chapter 2 – What we started from.
Let's talk about the business case, why we decided to create an intranet in the first place. Did we have one? Kind of, sort of, maybe. This'll probably look familiar to some of you who are contemplating an intranet re-brand, re-launch, what have you. But we really had a lot of disparate areas where we were, you know… we started in 2007.
We were kind of a scrappy startup kind of feel, and being a dev environment, we had people creating solutions on the fly all the time. It was like a patchwork quilt of places that we had. For example, this was our old intranet. It was kind of a homegrown site, and it was built by an intern team in Beijing. And then the Beijing team left, the intern team, and then we didn't really have any way to control it or manipulate it in any way.
We also had some of these open-ended areas where we needed to communicate something, but we were just putting it on an open splash page. It didn't have any threaded through-line to it. We have a wiki here that the devs use, and we had sort of another wiki that we had our HR information on. So there was a lot of fragmented pieces out there, a lot of places for people to mine information. And nobody knew where to go.
The main business focus of our intranet was about creating efficiencies. Internal communications was actually a new department that was formed about a year and a half ago and previously existed in the HR function. So all of these different mechanisms that I just mentioned, we kind of wanted to take that and apply it in our intranet solution, and be able to then sort of ripple out from there. To get everybody up to speed on what was going on, and then have that be a check-in point before they launch into their day to day and their specific apps. So as most people do in internal communications, we conducted a survey. But we wanted to specifically focus on needs, so we asked people, "What kind of information are you wanting to receive? Or what are you missing? Or what do you need more of or less of?"
Chapter 3 – What were we looking for?
That sort of led us to these five buckets of priorities
Centralized information
Editorial and video content ability
Contacts, a way of tying them all together
All-in-one search
Event calendars so each office could see what others are doing
And above all that, we needed to have this fit our Hulu culture. And as I showed you earlier, we like to have fun. I mean, I'm kind of representing our culture here with my Hulu green pants. I've got my Converse on. This is a typical – well maybe not this shirt – but this is a typical environment where the landscape is very casual. We all sit together. We don't have office spaces. We all commune together in common areas.
So how do you translate that into an intranet? Well, you start by talking to your people and conducting focus groups. So we met with most of our bigger population offices, and where we couldn't physically go, we had conference calls. We pulled out key stakeholders. We really wanted to understand, you know, "What does a culture mean?" Let's put some design comps up on the board, and let's really get people involved and engaged. Because they're going to end up adopting this and using this from the get-go.
You really want to invest in your people, rather than just drive a goal of priority forward, and say, "Okay, you guys have to do this now." And by talking to the people, it was really clear to me, and this is something that I thought of when I came over, is people are used to… we have a younger population, and I know not everybody has the advantage of this, but they're used to social tools. We're starting to see ties, and we're starting to see how this is all going to work, digitally.
Chapter 4 – You don't open intranets, you launch them
So now let's talk about Huluverse. We launched five months ago. We wanted to make it a launch day, like an event, so we did a few things to celebrate:
We had balloons in the offices.
We happened to have bagel and doughnuts offered that day, so that was even a better communal experience for people to come in.
We passed out some coasters, little cork coasters that had our Huluverse URL and then four or five different taglines about things that you could do: share, connect, and communicate.
And then these Pilsner mugs we designed just for our key partners that really helped invest in this project.
We're going to take a little tour of the Huluverse. Right up at launch you have your homepage carousel, which is something that we never had before, and we were able to share top news and information here. That was really important.
Then we talked about a photo wall, so we now have a digital space for the photo wall. And by the way, all of this customization you see here, while we changed the pixel dimensions and the colors and such, it's all really built on the Igloo platform, which allowed us to be very versatile in terms of pulling widgets together and making this all work seamlessly.
We launched a perspectives blog channel. So again, connecting with leaders, connecting with people. This is the opportunity for people to go in and talk about team culture, projects, things that are happening in the area.
For launch, we actually had a moderated blog channel. We saw the submissions come through, and then we kind of… we never held any of them back, but sometimes there'd be a little bit of a two-way dialogue before we posted it. Well, just last week, we actually lifted the moderation.
We have a stock pile of blog posts since we launched, and we've also seen a lot of traffic in terms of our microblog feeds. So we're like, "It's going to police itself." Right? Your name is attached, your avatar, everything is representing what you are and who you are. We're really excited about that, and we've taken steps to kind of identify just a quick step by step on how to post your blog.
And this is probably our hottest spot on the site right now, and it's right in the front and center. It's called "The Buzz," and this is a microblog widget, so you can go in and just really connect with everybody around the world. You can leave messages. You can @mention people in this system, which is like digitally tapping their shoulder, basically. And then through the notification system, you're able to have that stream through your email, so whether you're on a BlackBerry or iPhone you can be notified.
What it meant for human resources
And then finally, the HR wiki that I had mentioned earlier is captured in our resources section.
It's broken down by location so each office has it's own little space.
You can just click on the office you're in and see an A to Z index of things available specifically to that location.
You can see how to book conferences, but also your benefits, and anything an employee could want. It saves a lot of time.
The biggest win is that it gives context to offices outside of the main one. And for people in Beijing it's even cooler, they can put the platform in their language as well. It really brings us all closer.
At the top of it all, we have a search box to quickly look up things, and it's really powerful.
Chapter 5 – We're still improving
We're about six months after launch, and we're still looking at our road map that we've outlined and that was mentioned earlier. We're still gathering feedback and seeing how things are going. It's important to react to what your employees are saying.
For example, the like button was not available at launch. It was something that everybody kind of is expecting in a social environment. That was something they were planning to launch just shortly after the New Year, so we put a communications plan around it. We kind of did it a "you asked, we listened" sort of thing. It worked for us, and people really enjoyed it. It's continuing to get lots of traffic. Liking is a great way for people to engage on more of a passive level because they're not putting their self out there and making a comment or saying it one way or the other. But they're showing an affinity for it.
So after 90 days, we decided to run a contest on our new carousel that we had never used before previously. So we had a kind of, "Who wants to go visit the set of one of our originals?" Quickdraw, which is an improv comedy cowboy show. So we had everybody just leave a comment, drop a comment, and tell us why you want to go and visit the set. And we picked a name at random, and we followed up with a story and a video profile of their experience. It's little things like this that will keep your employees coming back.
Making complicated things easy(er)
We had to go to this conference called Upfront, which is a sales opportunity every year that most networks participate in, in New York. They sell ad space for the fall TV shows, and so we were there as well, obviously, because ads are a part of Hulu's business plan. And we created a sort of all-in-one aggregate page.
It's usually really complicated to explain to people in the office. Our intranet made it really easy because:
We were able to push updates simultaneously as things were happening.
We were able to do this so quickly because we had all the drag-and-drop widgets.
We sort of had that live tweet experience where everybody sent stuff to me, but then I could post on behalf of others. And it was really effective.
This was a huge win in terms of educating folks on what an upfront is, because it's kind of a complex process. But here you had context, and you weren't leaving your intranet. So again, it's driving value into your intranet through different mechanisms in different ways and solutions.
Work hard, play hard.
We also have things that are fully work culture related. This one's really exciting to me because this was an easy, low-hanging fruit. People want to come in, and they want to get involved, in terms of your culture. Maybe you have social clubs, or volunteering, or whatnot. This is a way to allow that to live on your corporate intranet, which is kind of a crazy concept, but this all runs itself.
Social clubs at Hulu used to be like email threads where you would reply to all and it wasn't very intuitive. We changed that to a directory page:
We now have 22 clubs.
They can have calendars, microblogs, and join request forms. And everything is in context with that specific club.
People can easily browse what clubs are available and join them right away.
People get listed in member rosters as well, so it becomes a little point of pride for employees.
We get requests from people wanting to join clubs every day, it's been very successful.
So let's just talk about lessons learned, things that you might consider. One thing I think is really important to understand is your timeline. A lot of times you're going to talk to your internet vendors as you do your research, and they're going to say, "We can deploy this in five, six weeks. No problem." And they probably could, but what is that going to yield for you? I mentioned earlier you really need to know your audience, engage with them. Some of you are coming from a space, too, where you're not going to have a built-in culture, and that's a little challenging. That's a little tricky, and I realize that. We took advantage of the opportunity that we did have that culture. We did have that space, and we really wanted that to be a reflection in our intranet.
Chapter 6 – Celebrate your roosters
Celebrate your roosters is something I heard at one of the other social internet tours, but it really resonated with me. And it's about really engaging your high performers, the people that are passionate about this, the people that want to share and make a difference. You have to identify them, and really engage them, they're your ambassadors. For us, the leaders of our social clubs were obvious for this.
Who are your roosters?
People who are willing to use the intranet, but also promote it.
Alleviates some pressure on the internal communications team.
The club leaders we're obvious ambassadors.
We have 22 people helping us on top of their job, and it brings a feeling that this platform is really for everyone.
Scalable is key. My team doesn't know HTML or CSS. And we're growing fast, so we needed something scalable. What does that mean?
Widget based like Igloo, just drag and drop and it's there.
If something doesn't work, you can easily just remove it.
No need to go harass my dev team who is working on important Hulu stuff.
Key learnings
Meet your audience. That means holding one on one meetings and really explaining what this means.
Talk to your leaders, get buy in from them as soon as possible.
Identify your stakeholders first and get them involved first.
Launching this intranet became my full time job last year, it's a lot of planning. It might do the same for you, so be ready for that.
Make sure your work culture is awesome.
Learn how and intranet can help your company.

Hulu is a major player in the streaming revolution. Started in 2007 and owned by Disney, Fox, and Comcast, they offer next-day streaming of a huge variety of television programs in addition to a growing library of movies and original programming. Available on most major streaming platforms, including Apple TV, Google Chromecast, Amazon Kindle Fire, and Sony Playstation, Hulu reflects the fact that more and more viewers are finding new ways to watch TV.