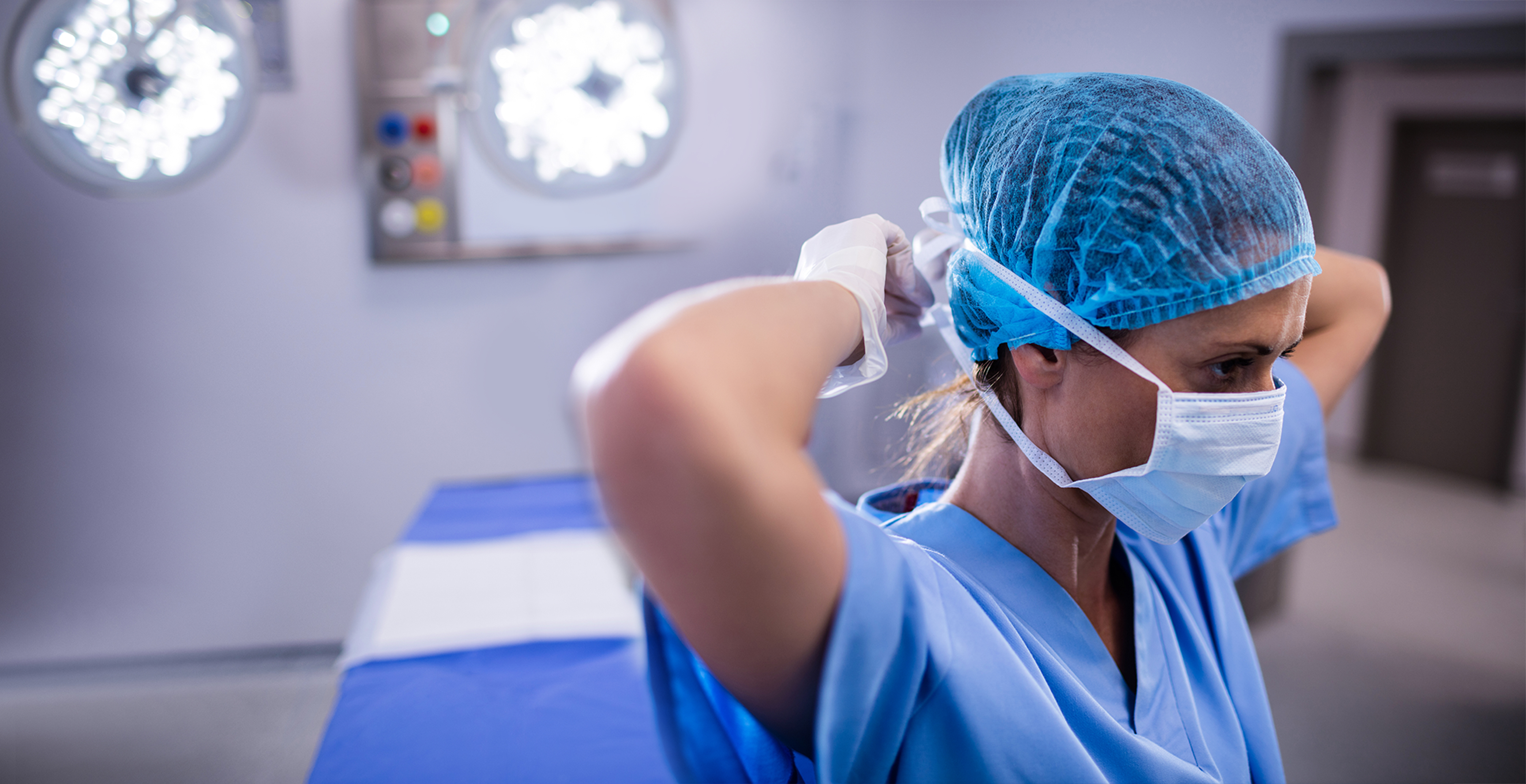 Healthcare network of 78,000 relies on Igloo for communicating during a pandemic
Healthcare workers across the globe are bravely answering the call of duty, working around the clock to care for those affected by COVID-19.
To ensure these medical professionals can focus 100 percent of their efforts on patient care, healthcare networks need tools to equip all staff members with accurate and consistent information, whether they're on the front lines or working remotely in order to prevent the spread of infection.
And Mass General Brigham is certainly no exception. So, when they made the decision to scale up their existing Igloo digital workplace deployment to create a network-wide, single source of truth through the coronavirus crisis, Igloo made it happen, virtually overnight.
We spoke with Rich Copp, Vice President of Communications, about how Mass General Brigham is using Igloo as the go-to tool for managing communications during the outbreak. Here's what Rich shared with us.
"Since we implemented it in 2016, our Igloo intranet – named 'Partners Pulse' internally – has become part of the fabric of who we are. It has grown organically into the go-to destination for corporate updates and project collaboration," Copp said.
But when the pandemic hit, there was an urgent need to ensure the entire network had a single source of truth for information on COVID-19.
A single source of truth for all staff
Getting the right information into the right hands as fast as possible was the highest priority for the Mass General Brigham leadership team. But given this urgent new use case, Copp and his team realized there were as many as 20,000 additional users in the network who needed access to Partners Pulse. "The Igloo team responded immediately to ensure we could extend licenses to everyone who would need it," said Copp. "Within a day, we were fully ramped up."
Because it's critical that the entire network is receiving consistent information at the same time, Copp's team now communicates first thing every morning, and as needed, to all 78,000 users.
"Employees are receiving critical information and updates on the latest COVID-19 testing protocols, stay-at-home policies, and important resources available to our employees during this unprecedented time period. And all the links drive back to Partners Pulse, where they can access all the details they need."
Having a digital destination where staff can be confident that they're seeing the most up-to-date information brings a much-needed sense of calm to the organization, even in the face of an unprecedented global pandemic.
We had to get our arms around communications without hesitation. Our entire network of 78,000 needed one source of truth.
From a cultural perspective, Partners Pulse has kept everyone connected to each other and to their shared mission.  "This pandemic is the most important area of focus. In this crisis, we need an easily updated, reliable source of information accessible by frontline workers and our teams working remotely. Partners Pulse has enhanced our ability to communicate and come together as a team at a critically important moment," said Copp.
The speed at which the team can react and respond to the crisis is a key factor in Mass General Brigham's ability to adjust to the changes each day brings. Copp cited Igloo's easy-to-use administration tools as one of the key reasons they've been able to maneuver so well. The communications team can quickly add content and configure pages as their needs evolve.
An indispensable solution
When asked how Mass General Brigham Communications team would have managed without Partners Pulse right now, Copp said, "It would be almost impossible. We may have been forced to use multiple disjointed tools or potentially even build pages on our external website, and that comes with its own challenges."
Without Partners Pulse, our ability to communicate and come together as a team would have been significantly impacted.
"These last few weeks have allowed us to tap into the full power of Igloo," he added. "We're proud to partner with an organization that's ready to help us meet our needs, not just every day, but when it matters most."

Mass General Brigham is an integrated health care system, founded by Brigham and Women's Hospital and Massachusetts General Hospital, that offers patients a continuum of coordinated and high-quality care. In addition to its two academic medical centers, the system includes community and specialty hospitals, a health insurance plan, a physician network, community health centers, home health, and long-term care services, and other health care entities. Mass General Brigham is a non-profit organization that is committed to patient care, research, teaching, and service to the community. In addition, Mass General Brigham is one of the nation's leading biomedical research organizations and is a principal teaching affiliate of Harvard Medical School.