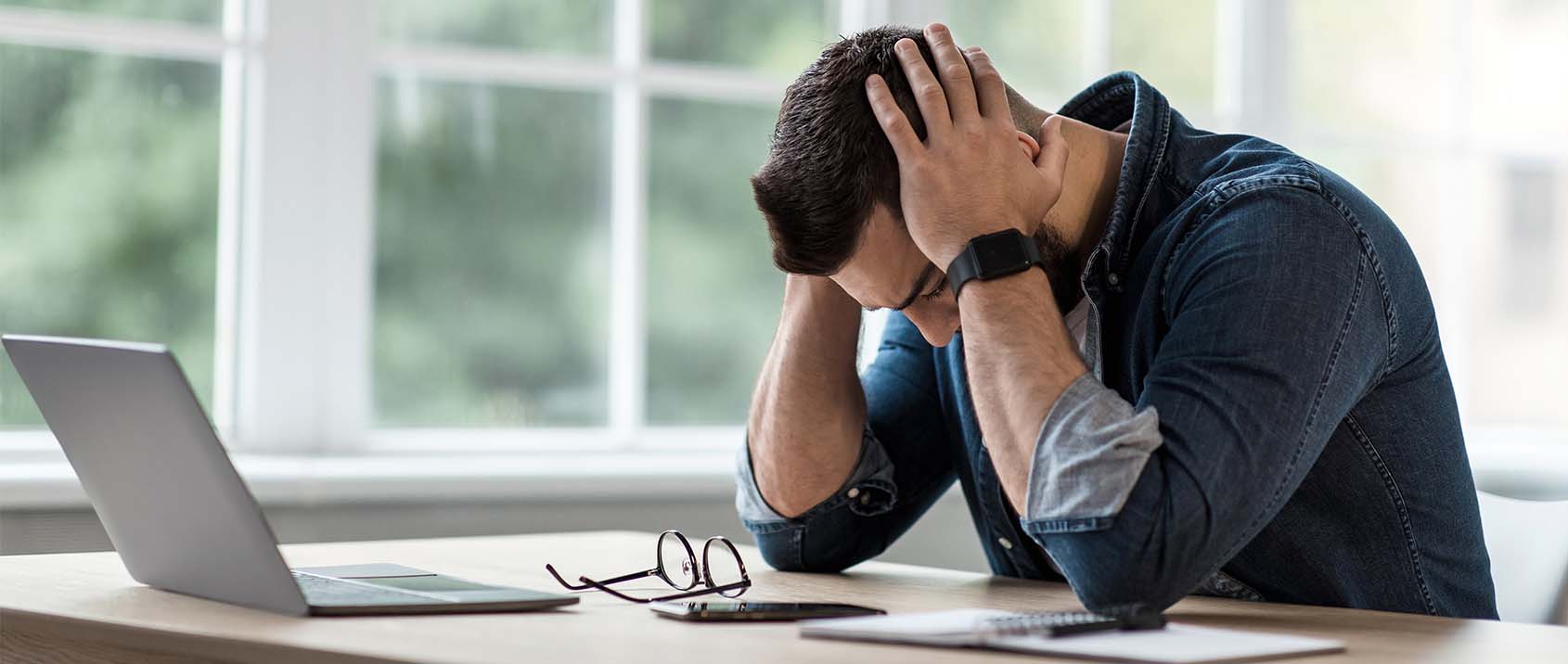 A recent poll from Advanced Workplace Associates showed only 3% of white-collar workers want to return to the office five days a week. As a result, organizations must shift their mindset from viewing hybrid work environments as temporary and revisit the collaboration and communication tools heroically (and hastily) deployed during the pandemic.
The limitations of Zoom, Slack, and Teams
When the first pandemic hit, deploying Zoom, Slack, and Teams became vital for many organizations transitioning from the office to remote operations. However, while these tools are great to add to a business' tech stack, their functionality is limited and does not meet the needs of today's modern and permanent hybrid workforce. In addition, knowledge management, communication workflows, and collaboration beyond messaging are areas where point solutions become limited, which inevitably increases the digital friction experienced by employees.
What is draining employee productivity?
Messaging apps create a sense of urgency, particularly when individuals are @ tagged, which can become draining and conjure feelings of a meeting with no agenda or clear ending. Depending on an organization's size, there can be hundreds of different messaging channels containing critical information that is now fragmented and distributed across the organization.
Gartner® succinctly describes collaboration tool overload as Yet Another Thing to Check (YATTC), "when added to the pile of existing tools, even a great addition becomes yet another thing to check (YATTC)." A 2021 study by Cornell University and Qatalog found that, on average, people report spending 36 minutes every day switching back and forth between applications, and people report taking 9.5 minutes on average to get back into a good workflow once they are switched between apps.
3 ways digital workplaces reduce digital friction
Now more than ever, organizations of all sizes must invest in the right suite of tools to reduce digital friction and make employees' lives easier. Digital workplaces efficiently and effectively support all workers by:
1. Creating a positive employee experience
The tools employees need have evolved. To ensure employees have a unified experience, businesses must prioritize providing access to the same tools, technologies, and information whether employees are remote, hybrid, or in-office. In the hybrid world, digital workplaces create this unified experience by integrating all of an organization's apps to power communication, collaboration, knowledge management, culture, and engagement.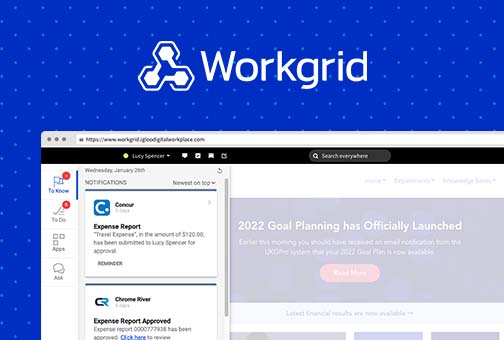 To make this seamless platform, Igloo Software has integrated Workgrid's Digital Assistant to eliminate the need to log in and out of disparate applications, enabling employees to execute tasks from a single platform. Now, employees can submit approvals, order new equipment, request time off, and process procurement requests from a single destination — boosting productivity.
2. Establishing a single source of truth
Without a digital workplace, finding trustworthy information is challenging, leading to poor engagement and employee dissatisfaction. Thoughtfully designed digital workplaces centralize communications and provide a "single source of truth" that is accessible anywhere, from any device. In addition, robust digital hubs guarantee all workers receive consistent, timely, and accurate updates. As a result, workers are more engaged and effective in their roles.
3. Fostering connections
A modern intranet creates a virtual environment that mimics the benefits of working in the office, enabling an organization to develop its employees, drive productivity, and combat isolation. Digital workplaces strengthen social bonds amongst employees, establishing a virtual watercooler effect where teams can interact, make connections, and even exchange content that is not directly work-related.