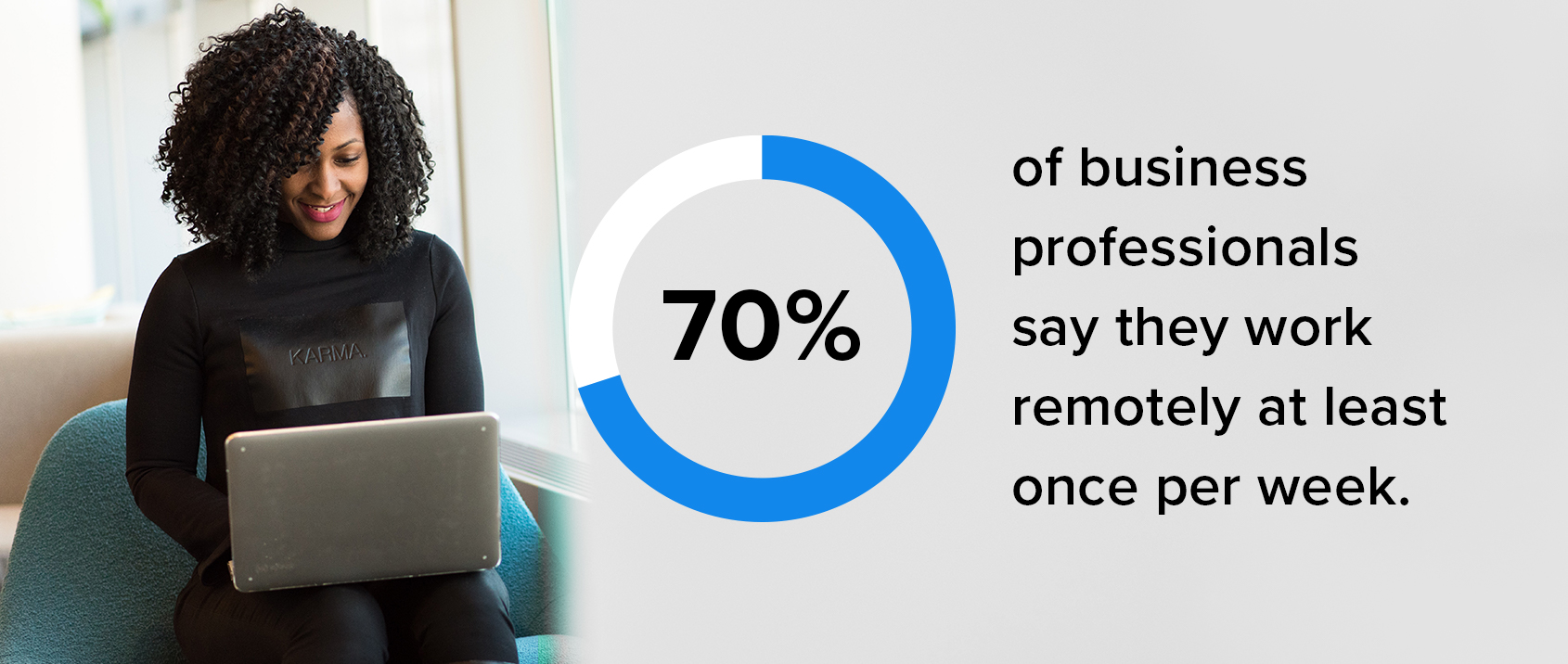 An intranet can be a bit like an organization's 'basement' – the kind that's full of spiderwebs yet is home to valuable content that's not often accessed. That's not how it should be. An intranet should be a tool that employees rely on to seamlessly share knowledge and collaborate.
Today's workplaces are more dispersed than ever, with mobile workers predicted to account for nearly one third of the workforce in the next 10 years. Work-from-home policies are also more common, with 70 percent of business professionals saying they work remotely at least once per week.
But while organizations are moving toward a remote and mobile workforce, they haven't brought their digital workplace solutions up to speed. According to our recent State of the Digital Workplace report which polled 2,000 individuals at companies with more than 250 employees, 43 percent said they've avoided sharing a document with a colleague because it would take too long to find.
Meanwhile, according to a survey conducted by Vital Smarts, 64 percent of remote workers believe their coworkers make changes to projects without warning them, compared to 58 percent of on-site employees.
These problems could be solved by a tool that enables simple, streamlined communication, but too often traditional intranets exist only as a central repository for document storage – because their potential for collaboration and employee engagement isn't fully realized or because they simply don't offer the functionality that's required for the modern workforce.
So how do you know if your intranet is effective in meeting the needs of your workplace? In order to know, you need to understand how it's being used vs. how you want it to be used and what problem(s) you're trying solve. Is it intended to improve communication, collaboration, knowledge management or engaging your people?
What should you measure?
It's important to define a plan to address your organization's needs over time. To continuously improve, you need to be sure you're measuring the right things. Think Return on Objectives (ROO) – that way, you'll have a much easier time defining success and knowing where to focus your attention.
With that in mind, here are a few metrics to consider when determining your intranet's effectiveness.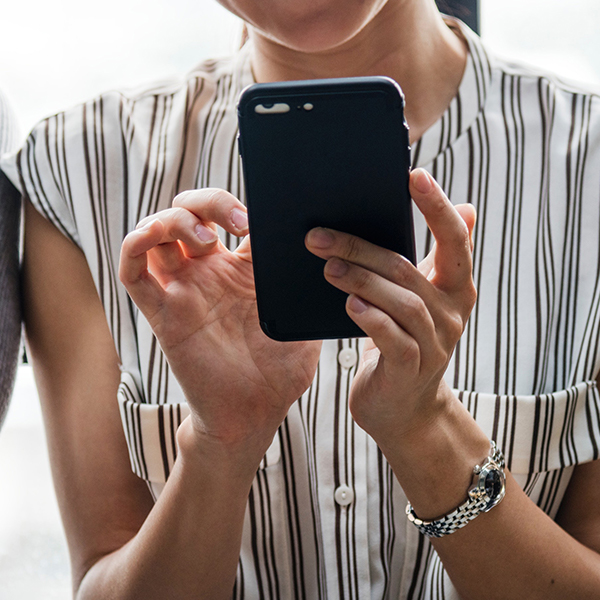 1. Usage and engagement
Taking stock of how often employees access and use the intranet each month is a good baseline to indicate whether they're aware of their intranet and find value in it. It's an especially effective method if you're leveraging digital workplace solutions like a newsroom, an integrated social channel or an onboarding center, since these solutions are focused on sharing information and connecting employees.
More important than usage is engagement. You need to determine how engaged your employees are to determine the level of interaction. They may be accessing the content but that often isn't enough. Look at how much they're participating in conversations and commenting on and sharing content.
2. Employee satisfaction
The right intranet solution can have a big impact on overall satisfaction among employees. A recent Randstad study revealed that employee engagement is greatly influenced by the amount and quality of digital tools and development opportunities at work. In fact, survey respondents ranked technology above other physical aspects of the workplace (e.g. office space, heating, bathrooms) in terms of workplace satisfaction.
Internal surveys and polls, user ratings, and changes in retention rate are also good ways to measure employee satisfaction. For organizations that conduct surveys, asking pointed questions about collaboration and communication will help determine what's missing from your current intranet platform so you can make changes and keep it relevant.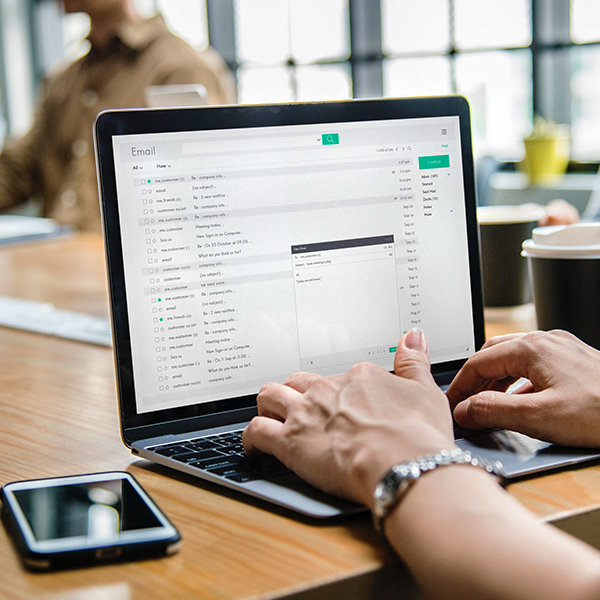 3. Productivity
Employees today spend more than six hours a day sending and receiving an average of 123 emails. By offering a place for co-workers to communicate and collaborate, you can help reduce the messy strain of emails that drain productivity. Although productivity can be tough to measure, if you've used an intranet for at least several months, you can compare productivity metrics to determine its level of impact.
One way to measure productivity is knowing how long it took an employee to ramp up after the onboarding process or bring new products to market. This information can help leaders decide whether or not access to materials like policies, go-to-market plans, and onboarding materials need to be smoothed out.
A successful digital workplace needs big picture goals
Forward-thinking organizations are opting to move to a next-gen intranet or a digital workplace platform that incorporates solutions designed to address specific line of business challenges.
More than a hub for company updates, policies and other valuable information, a successful intranet will connect people, information and processes and will evolve with your organization.
With this in mind, it's important to focus on the overarching objectives you're trying to achieve. Things like retention, customer satisfaction, and alignment with corporate objectives should be your big picture goals, with more granular objectives defined for each department and line of business.
Creating a comprehensive plan, complete with measurement benchmarks and cross-functional leadership alignment, is one of the keys to creating a successful, modern workplace.

Download our RO-Why whitepaper for a simple framework that will help you measure and articulate the business value of your digital workplace.