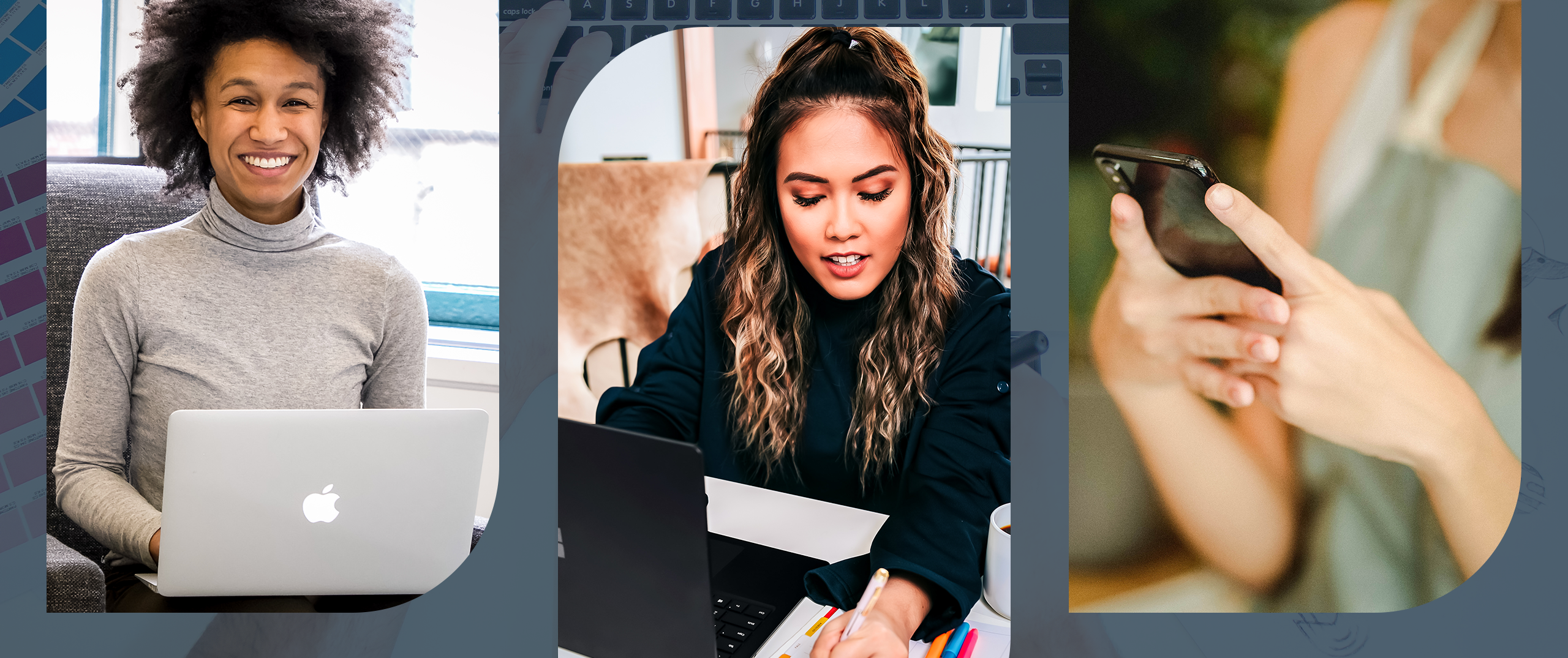 As our devices become a dominant part of our workdays, ensuring a seamless digital employee experience (DEX) is crucial for modern organizations aiming to enhance employee engagement, retention, and productivity. To achieve this, companies must recognize and address the unique needs of three distinct employee personas: administrators, content managers, and content consumers.
These personas aren't arbitrary; rather, these are the three predominant ways that your employees interact with information, communications, and the digital employee experience overall. By addressing the needs of these three different groups, organizations can empower the whole organization to achieve more both individually, and by lifting each other up.
  Administrators
Administrators play a pivotal role in shaping the DEX for all employees, and their needs should not be overlooked. As the builders of your digital employee experience, they require a look and feel that aligns with the company's brand standards, allowing them to create and manage multiple themes, color palettes, fonts, and iconography. Offering self-service adjustments to the global appearance ensures flexibility and customization.
Administrators must also be equipped to manage both frontline and desked users effortlessly. This includes providing SCIM support to sync users from the source of truth, bulk upload options for frontline user synchronization, and password reset capabilities. Mobile Magic Link distribution enables smooth accessibility for all users.
To address the two distinct experiences for desked and frontline employees, administrators need tools for mobile-optimized page displays and unified messaging. HRIS integrations are essential to manage shifts, time off, and pay, while content discovery and recommendations facilitate access to relevant information.
  Content Managers
Content managers are responsible for creating rich and engaging content that resonates with employees and engages everyone with the corporate vision. To meet their needs, organizations should provide robust tools that support accessible content creation, draft and scheduled publishing management, and the use of large language models for speedy content generation.
As well, engaging users through reactions, comments, and feedback fosters a sense of community. Platform and content localization ensure that diverse employee groups can access relevant information in their preferred languages. Social post content types can be leveraged for greater reach and engagement, while also building two-way participation.

Content managers also require efficient content distribution across devices and feeds. Tools enabling the publishing of content to multiple feeds and targeting of specific user groups enhance communication effectiveness. Content calendars facilitates planning and executing multi-part communications, creating a more organized and effective process for everyone.

  Content Consumers
Frontline and desked employees have unique needs when consuming content. Frontline users require quick access to relevant information and easy communication with their peers. Simple recommendations, discovery tabs, and search functionalities help them engage with content efficiently, especially from mobile devices.

Desked employees, on the other hand, need simplified findability of information across various systems. Integrations with productivity applications, a digital assistant, and user-friendly templates aid their quest for information.
To engage and connect with the company culture, frontline users benefit from highly visual and mobile-optimized pages, content engagement features like comments and reactions, and platforms for kudos and recognition.
For desked employees seeking cross-functional collaboration, user search with filters and member profile pages simplify the process of finding and connecting with coworkers possessing relevant expertise, bridging knowledge across the organization.

Achieving a comprehensive digital employee experience requires addressing the specific needs of different employee personas within an organization. Administrators, content managers, and content consumers all play integral roles in shaping and benefiting from a unified DEX. Recognizing the under-served deskless worker segment and striving for DEX unification can become a competitive advantage, boosting engagement and productivity across the entire workforce. By leveraging technology and strategic initiatives, organizations can create a positive and inclusive DEX, ultimately driving business success and fostering a thriving company culture.
Igloo has spent the last 15 years helping organizations across all industries solve the problem of DEX through tailored intranet solutions. Learn more about the foundations of DEX, or talk to an Igloo expert today to find out how you can achieve it yourself.