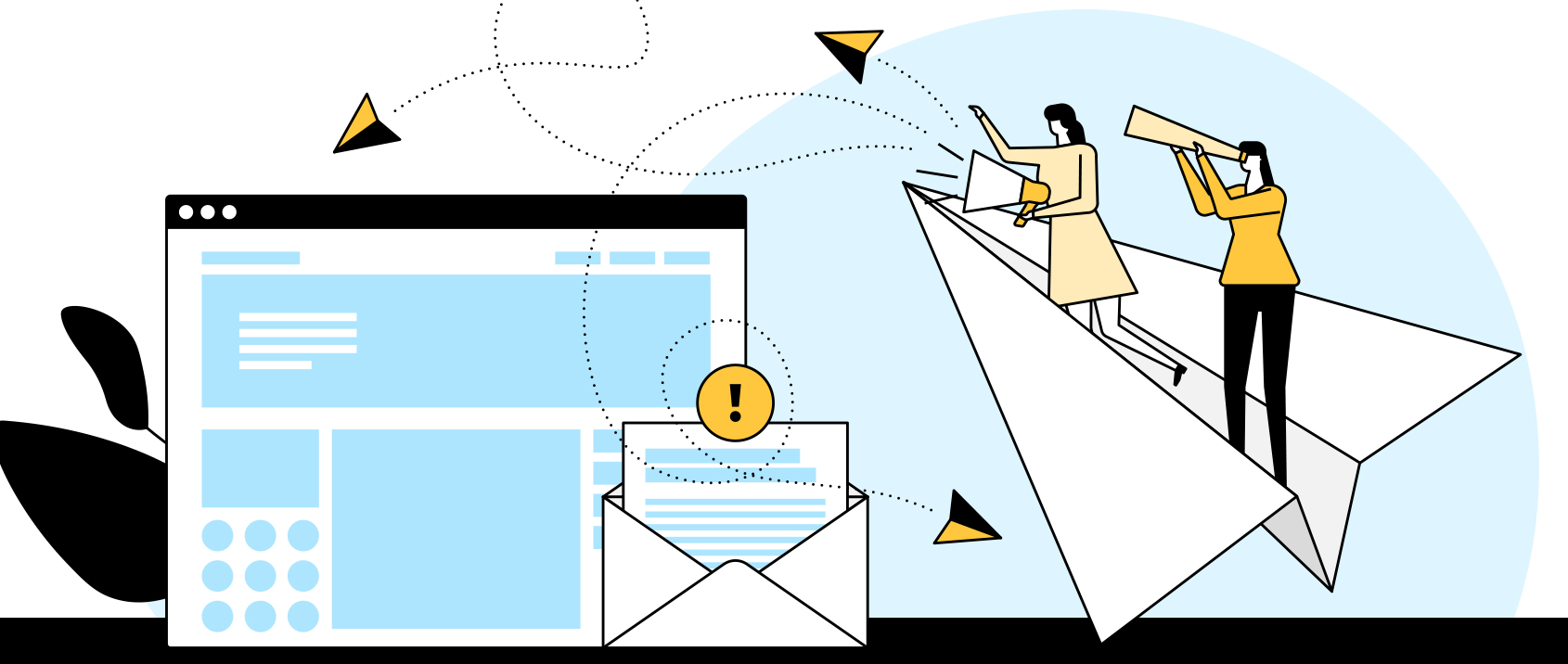 High levels of employee engagement will keep your organization on the right path, no matter what obstacles stand in your way. According to a recent Gallup poll, employees who are engaged are 27 percent more likely to report "excellent" performance.
Engaged employees are also more productive and collaborative. The McKinsey Global Institute found that productivity improves by 20-25 percent in organizations with connected employees.
Fortunately, engagement can be cultivated even with a remote workforce, through consistent and effective communications tactics. Here are four strategies you can start implementing (or improve upon) in 2021.
Best practices for communicating on the intranet
1. Create a single source of truth
Your intranet needs to be a place where employees can be confident they'll find current information that's available in any browser, on any device, at any time. The purpose of your intranet is certainly to be agile, accessible, and consistent, but above all, it needs to be accurate.
Nothing is more confusing (and frustrating) for employees than getting different information from different sources about the same topic. Your intranet is the solution to that problem. It provides a space where information can be contained and maintained, and from which all employees can reference.
One of the easiest ways to achieve a single source of truth is to assign ownership. At some organizations it may be a dedicated team of community managers, while at others, it could be members of the HR or Corporate Communications teams. Either way, decide who can edit and update information on the intranet, and implement a process that involves regular review cycles to catch any discrepancies.
2. Publish news in a timely fashion
In order to provide accurate and truthful information, it also needs to be timely. Think of your intranet as a type of news service. Just like at a news service, the ones managing the intranet control the narrative.
Avoid information leaks and a rumour mill by updating posts with new information as soon as it becomes available. Word of mouth can be a good tactic for some things, but don't rely on it to disseminate information across your employee base.
3. Communicate in an interactive and engaging way
One of the best things about workplace communications in 2021 is that you can have fun with it. Thanks to memes, gifs, and the continued increase in video, communicating to your employees can not only be informative, but highly entertaining!
Thanks to the countless tools within your intranet, your communications can (and should) include multimedia features, as well as opportunities for social interaction, including commenting and liking.
Remember to keep communications short. You've heard the stats about attention spans these days. One study found that it takes 23 minutes and 15 seconds to restore your full focus after absorbing unrelated information. So, in short, don't overwhelm people with more information than they need. Capture their attention using fun and interactive features, but for a deeper dive into the content, link to a separate page or knowledge base.
4. Create transparency with leader communications
Employees want to hear from their leaders. They want to know where the business is headed and how it's going to get there. The more informed employees feel, the happier and more productive they become. So, as part of your internal communications plans for 2021, focus your efforts on meeting these needs.
Try implementing leader blogs or videos. Create a regular schedule in which different leaders within the organization address employees directly and answer FAQs, and then share these on your intranet's home page.
It's also important to encourage leaders to engage with employees on different posts – not only will it encourage further engagement from the employee base, but it will demonstrate that the leadership team is truly invested in employee morale.
Next steps: Establishing your internal communications plans
You made valuable progress towards your internal communications goals in 2020. Regardless of what was planned for the year, you had to adapt to a new type of workplace and learn how to apply the tools you had to further your business goals. But as you settle into 2021, it's time to look ahead at what else is possible.
This should be the year organizations lean on their intranet like never before. The intranet serves as a one-stop shop for leadership blogging, employee chatter, company announcements, and so much more. As the primary tool for centralizing corporate communications and ensuring employees receive up-to-date news and information, it helps build a culture that cultivates transparency and engagement.
Learn how Igloo can help you take your communications to the next level. Book a demo today.