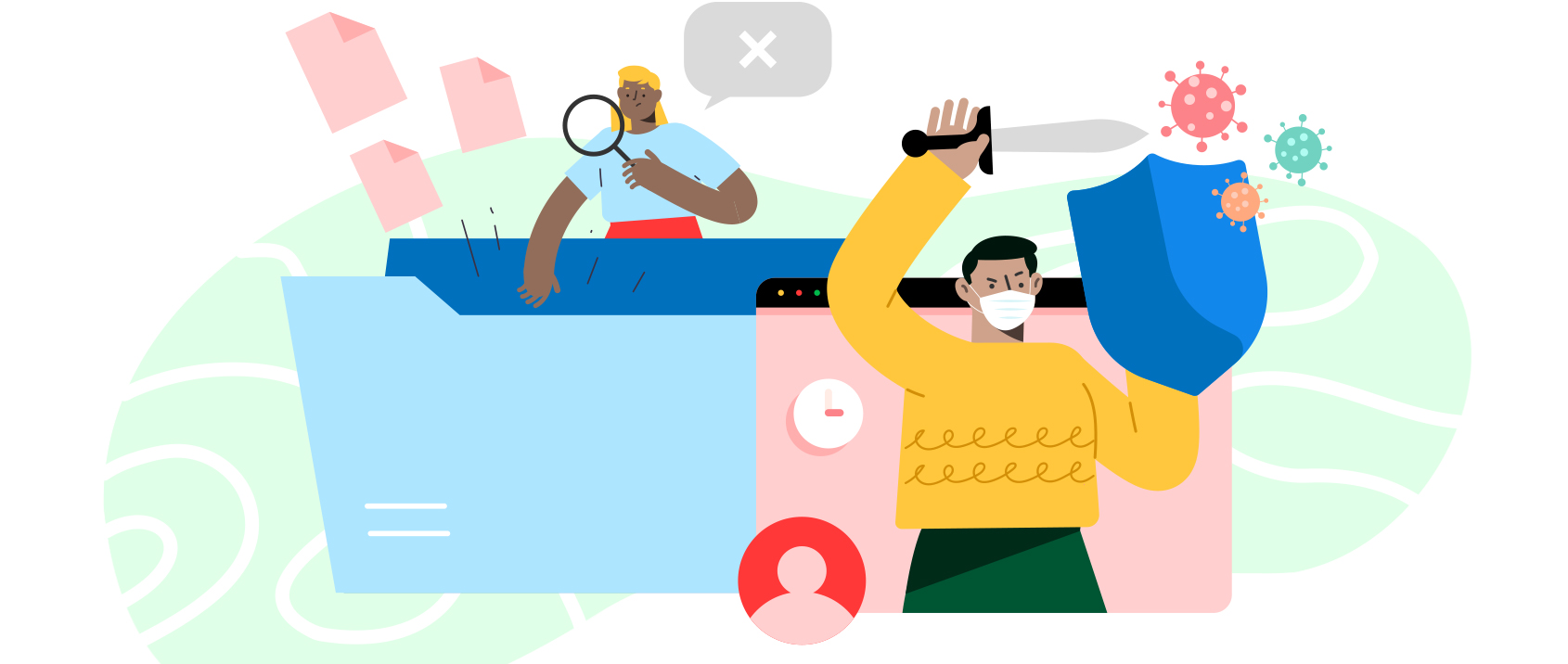 Many large companies expect to have more than half of their workers on site in September, according to a recent survey by CNBC. A lot of these people are anxious, and all are counting on their organizations to protect them.
Creating clear, company-wide policies and protocols to keep everyone safe is a vital first step. But these strategies will only be effective if every employee at every level is aware of them. A recent PWC report says management has a duty to ensure employees are aware of the company's physical security precautions.
What if that crucial information is only available on paper? In the new normal, relying on hard copies isn't practical or feasible. And even if the protocols are online, are they quickly and easily accessible? Can they be updated frequently without any hassle?
The need for a business to get on with the next normal is undeniable, but so is the need to keep employees safe. While it will be a complex balancing act, centralized, multi-channel communication can make it easier. That's where digital workplace solutions such as a company intranet comes in.
Workplace physical security during a pandemic
Policies on a wide range of workplace health and safety measures should be just a click away to keep employees informed on matters such as:
Physical distancing in the office
Access controls
Frequent handwashing
Environmental cleaning and disinfection
Mask wearing
Contact tracing
Temperature checks
Travel limitations
Stay-at-home policies for symptomatic employees
Maximize digital tools for a safe return to work
Your company intranet can play a key role in helping employees navigate the return to work. By bringing together all the relevant physical security information in easy-to-find hubs for employees and security leaders, everyone can access the right information at the right time.
The CDC's guidance to businesses responding to COVID-19 says employers should communicate workplace policies "clearly, frequently, and via multiple methods." Here are some ways to do this with digital tools.
Establish a single source of truth
With any intranet, there should be a single source of truth for critical security information. Be sure to provide your security team a space to communicate and facilitate things like visitor and parking pass requests, incident reporting, facility announcements, and new policies.
It can also be an area where employees deepen their knowledge of physical security during the pandemic – including their basic duties and the organization's overall mandate – which builds a sense of collaboration between departments.
Depending on the depth of your company's security concerns, pages or spaces can also be created for subtopics such as cybersecurity, fire safety, business continuity, and other divisions of the security realm such as mobile/vehicle patrol, emergency response, or training groups.
Deliver accurate information anywhere, anytime
In this unpredictable environment, employees need instant access to workplace security information. Notifications pushed to mobile devices ensure that critical announcements are available immediately – and not after the fact.
A cloud-based, secure solution allows you to set up easily accessible, user-friendly areas where you can digitize current policies, control versioning, and distribution, and create a dialog with corporate security to facilitate prompt and accurate information exchange.
How one organization created a single source of truth overnight
When the pandemic began, Partners Healthcare recognized the urgent need to get the right information into the right hands – and do it as quickly as possible. They ramped up their existing intranet within a day, adding thousands of users and sending daily COVID-19 updates that linked back to a central knowledge hub.
Enable employee feedback
Two-way communication with employees about the return-to-work process is essential, according to Gartner.
Blog channels can be used to share news about security risks, while a feedback center with forums gives employees an opportunity to ask questions or raise concerns with security experts.
Holding virtual town halls is another effective way to share information and gather employee input on how the return to work is going for everyone.
Build a hub for the security team
Creating a team room in your digital workplace enables real-time communication and collaboration for your corporate security team.
Permissions to confidential information can be layered throughout the room. Front-line staff can see what they need, while special investigations and projects can be restricted to the desired audience.
The security team room can be used for policy awareness, team onboarding and training, team discussions, shift swaps, uniform issuing, blogging, news, and more. This solution can be a standalone home for your security team or can be built into the larger company intranet.
Learn more about digital workplace solutions for physical security
The path back to work will inevitably be bumpy for most organizations, but having digital workplace solutions that enable quick and seamless communication, collaboration, and knowledge sharing will make the transition a bit easier to manage – for security teams, the organization, and employees alike.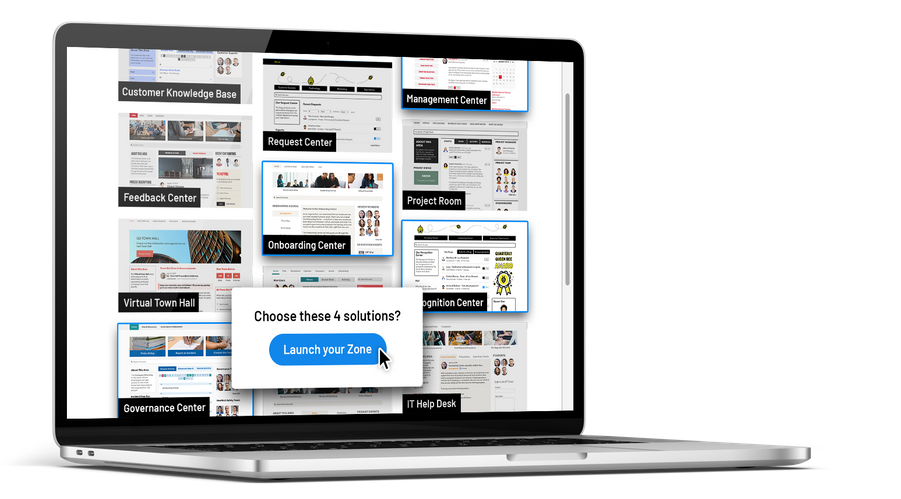 For those just starting out, or for those that want to add a quick solution to their existing digital workplace, consider a Department Zone. It provides your team or department with a simple, fast, and cost-effective way to achieve your goals – without commitment to adding or replacing your company intranet.
Get in touch with us to learn more about how Igloo can help with your return-to-work strategy.