5 Questions with Saje Natural Wellness
Saje's 78 retail locations, three distribution centers, e-commerce platform, back-office team, and customer experience experts all share the same mission: to help their customers live their best lives through natural wellness.
To make that mission a reality, all these varied groups need to understand their roles in the bigger picture, and they need the resources to bring those goals within reach. That's where Saje Page comes in.
"Saje Page," Saje's digital workplace, is the central location where the mission of natural wellness comes to life. Listen to Krista Mihevc, the internal communications lead at Saje, explain why their partnership with Igloo has been so critical to creating a successful, empowering, and inviting culture of work for all of their different teams.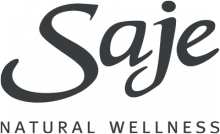 Saje Natural Wellness believes that all humans deserve physical and emotional wellness. For over 25 years, Saje has been creating 100% natural, plant-based, personal-care products for your home and overall well-being—including support for your stress, sleep, pain and symptoms of coughs and colds. Every Saje product contains pure botanical ingredients that are free of any harmful preservatives, parabens, petrochemicals, synthetic fragrances, and additives or fillers. Saje was founded in 1992, opening its first store in Vancouver, BC, and has since expanded their experience-based retail locations across North America and online.