Engage, collaborate, and achieve
Not-for-profits are under constant pressure to do a lot with a little. With resources stretched thin, it's tough to connect with employees, avoid mission creep, and coordinate with multiple stakeholders.
Make the most of what you've got with digital workplace solutions designed to help you engage, collaborate, and achieve your goals.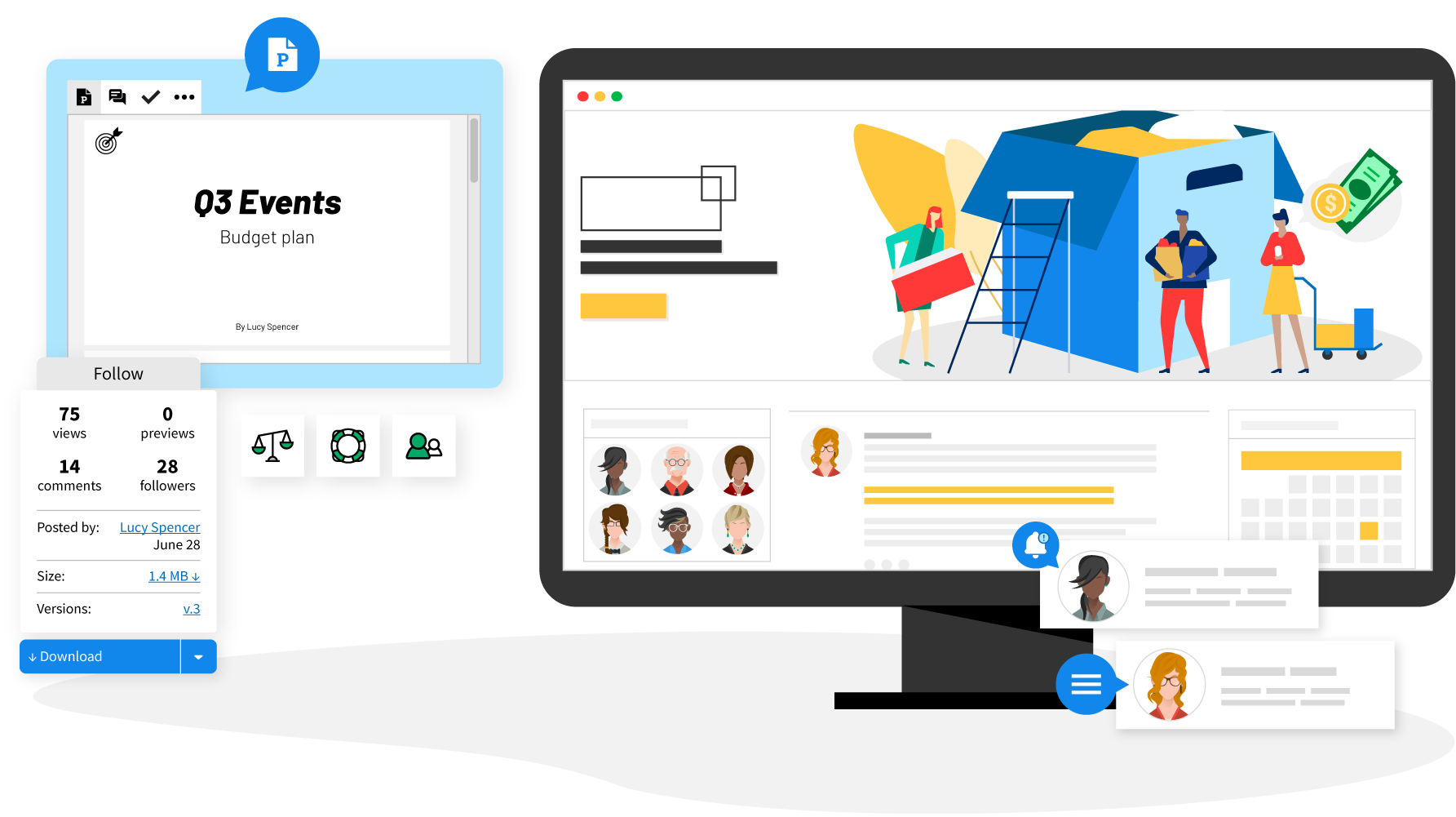 Benefits
A central resource makes it easier to support the mission
Stay on mission
Build a digital destination that aligns stakeholders (including board members, volunteers, and funders) around a shared purpose with diverse communication tools.
Securely share sensitive data
Enable sharing within and across teams by creating a centralized knowledge base where all your information is protected by the latest SSL encryption.
Bring members together, from anywhere
Igloo is hosted in a secure cloud environment, giving your whole community (even remote workers) instant mobile access to your digital workplace.
Easily collaborate on any app
With Igloo integrations, all the key players can keep using their favorite collaboration and file sharing tools, like Office 365, Box, or Google Drive. And now, they can do it all in one place.
Solutions
Choose from our portfolio of pre‑built digital workplace solutions
Platform Features
Igloo's built-in features are designed with users in mind
Forums
Create an interactive culture by giving employees an outlet to share ideas, ask questions, and have discussions.
Mobile
Get instant access to the most important conversations, content, and expertise — wherever you are, on any device.
Calendars
Employees want to know what's happening, and when. Make sure no one misses out on key dates, milestones, or events.
Translations
Both system and user-generated content can be translated into multiple languages to support end-users around the world.
Spaces
Give teams, departments, and clubs an area to collaborate with each other and promote their latest projects.
Tasks
Make project management easy by keeping track of all your to-do's, reminders, and requests.
Liking
Users can like posts, comments, or content to show their acknowledgement or appreciation.
File Sharing
Upload, preview, and collaborate on all types of documents, it's efficient and attachment-free.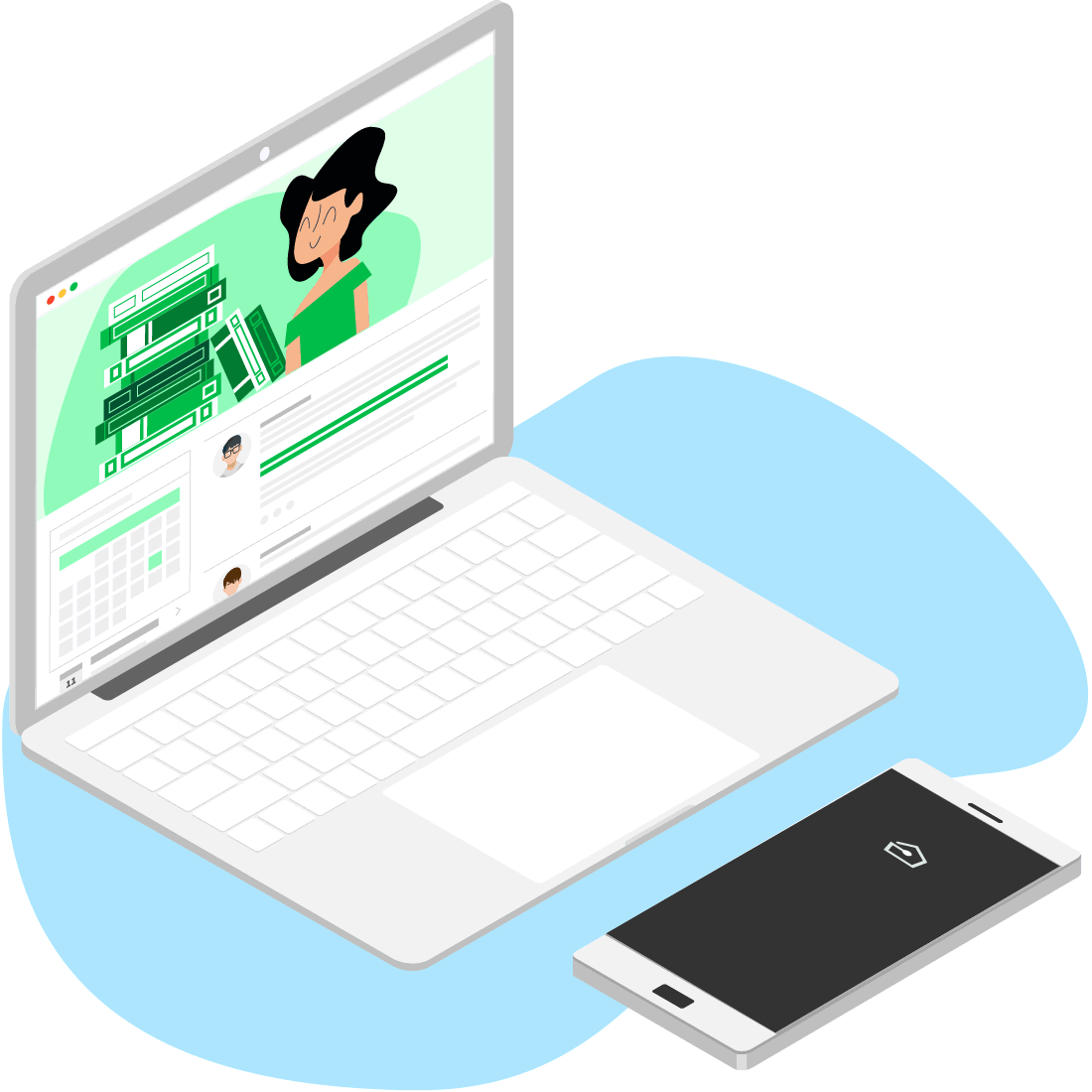 Platform
Secure, accessible, and scalable
Igloo is a powerful and flexible digital workplace platform that scales on demand to meet your evolving needs.
100% hosted in Microsoft Azure so you can rest easy knowing your data is secure, in transit and at rest
Integrates with your tools and systems so you can maximize your technology investments
Accessible from any browser, on any device so people can be productive from anywhere
Can extend beyond your organization to connect with external stakeholders, partners, and networks
Not-For-Profit Intranet FAQs
What if we need assistance?
We build partnerships with our customers,providing ongoing support well beyond launch. That includes best-in-class response times and up to 24/7 support from our highly knowledgeable and committed technical support team. Even better, you also get access to the industry's best self-service knowledge base, and optional add-ons to ensure your organization gets the help it needs.
Can each department or team manage their own content?
We understand that different areas of a business have different needs and require different solutions, so Igloo is adaptable and can be customized for each department. This allows them to manage and oversee their own information and people, while still being connected to other teams in the organization.
How can we connect on the go?
Our Digital Workplace app for iOS and Android means that you can always have access to any information, conversations, and more no matter where you are. This means whether you're working from home or traveling around the world, you never miss an update.
Can we access tools we already use through the new intranet?
Yes! Igloo seamlessly integrates with leading enterprise platforms and applications including Slack, G Suite, Salesforce, Dropbox, Microsoft 365, Microsoft Teams, and more. This means less frustration and searching for you so work can get started right out of the box.