A framework of services and support led by digital workplace experts
Our proven solution delivery framework consists of four main stages. It's structured to deliver predictable and measurable results — yet flexible enough to modify to fit your unique business needs and timelines.
Preparation
Discovering and Consulting
Implementation
Engage and Evolve
Rely on us to provide you with the right service at the right time
Backed by a team of digital workplace experts
You'll always be headed in the right direction, with access to consultants and specialists in key disciplines such as project management, configuration, design, training, and more.

Be part of a vibrant and knowledgeable community of experts
Our Customer Care community gives you access to content, resources, and expertise to enable you to be successful at every stage of your digital workplace journey.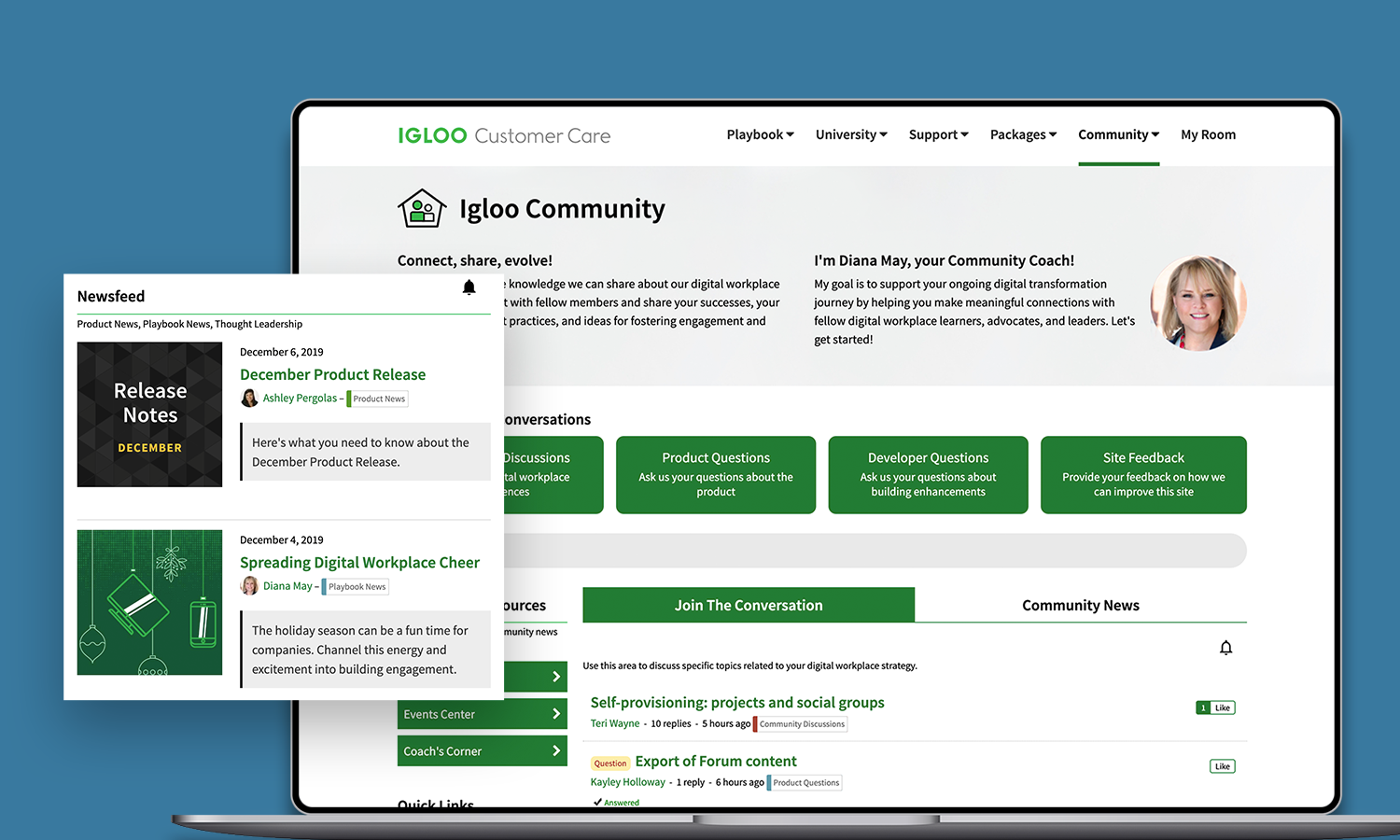 Customer Community
Connect with other customers to get advice, share success stories, and best practices.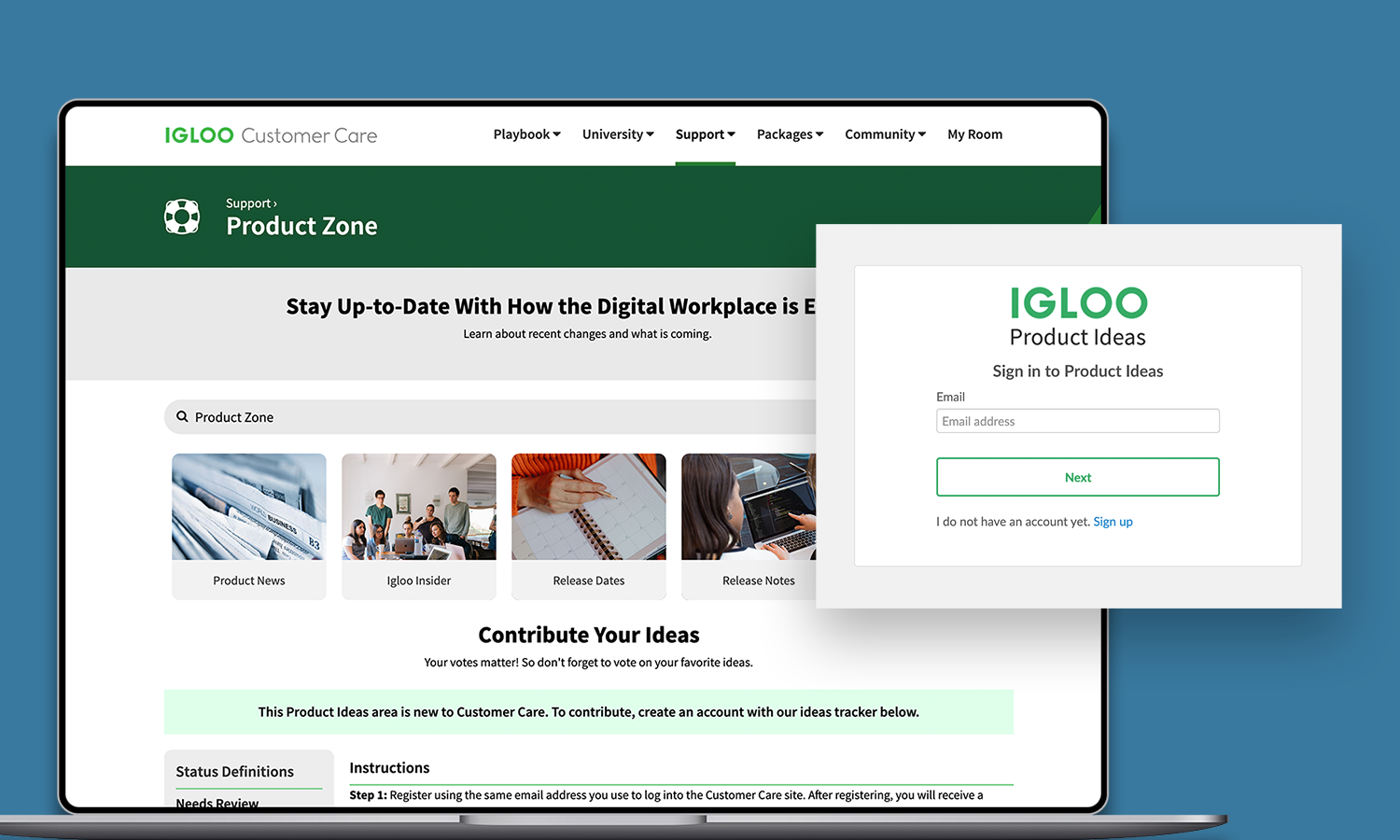 Product Knowledge Base
Search for answers or browse product-related topics and release updates.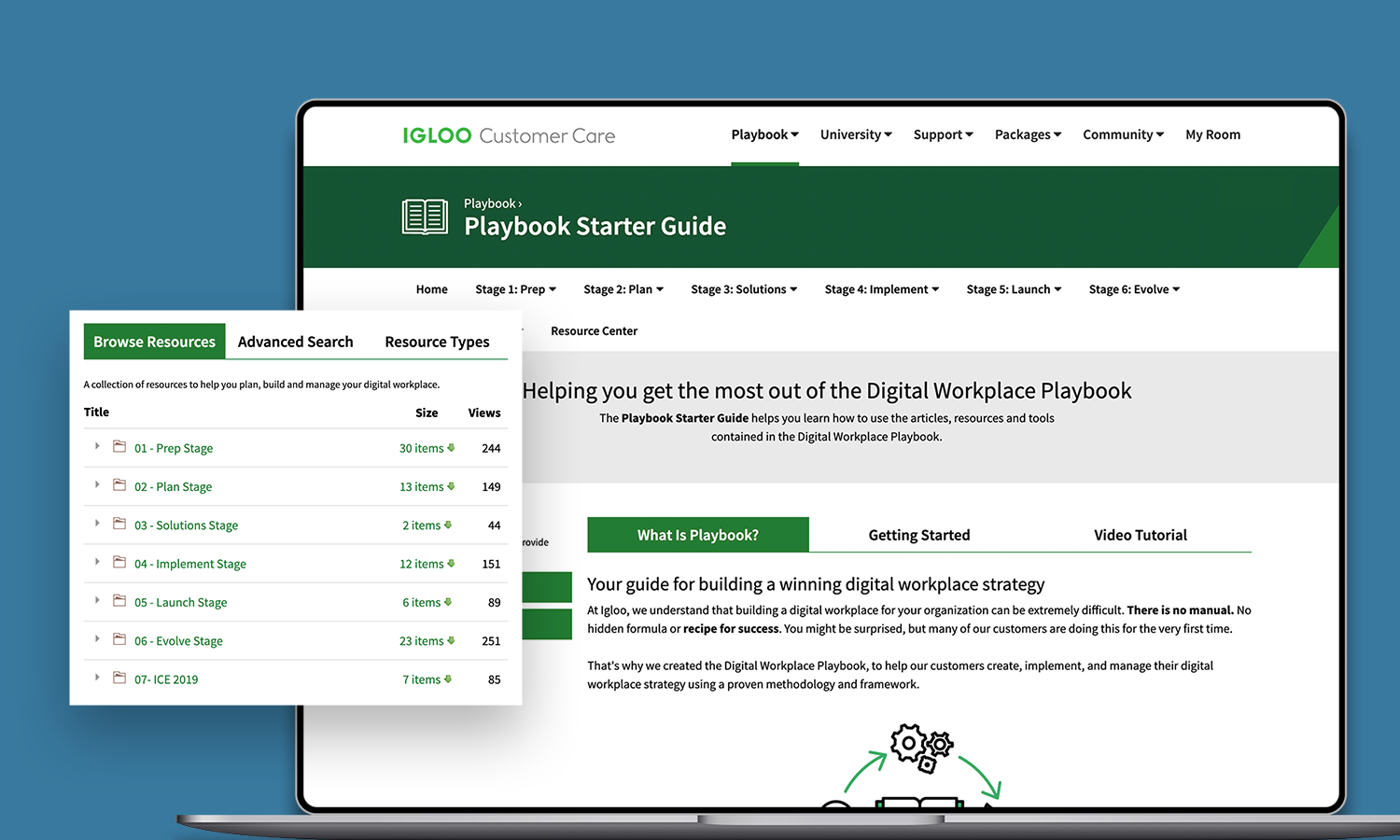 Digital Workplace Playbook
Get advice, best practices, and resources for every step of your journey.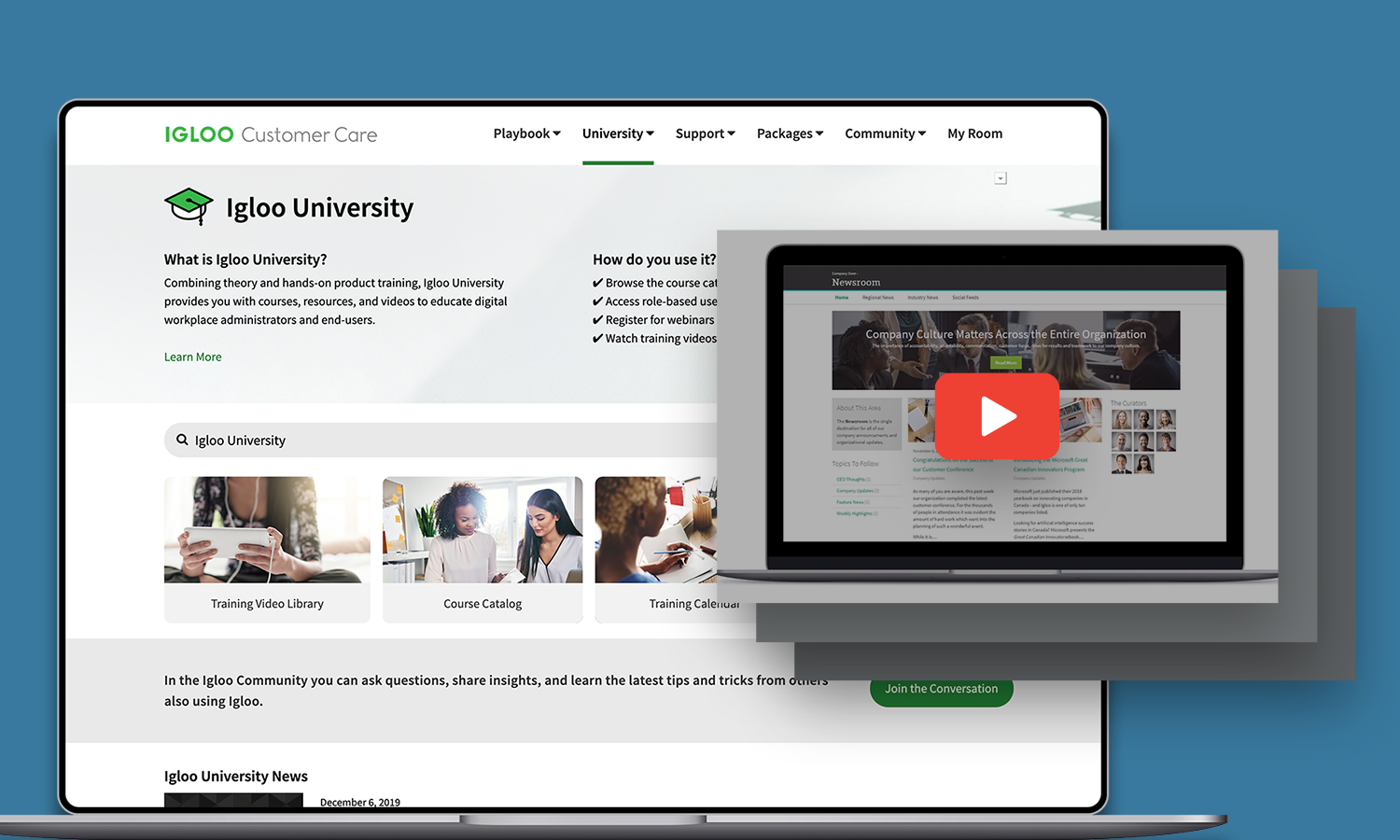 Igloo University
Access self-guided training resources, a video library, a robust course catalog, and more.
Get started today
Ready to spark meaningful change? Our expert intranet consultants can show you how a tailored Igloo implementation will address your organization's unique needs.
Get started with Igloo