Building your digital workplace is a multi-stage process. And you shouldn't have to navigate it on your own. We assemble a team of experts, follow a proven framework, and equip you with the guidance and resources you need to succeed — from build to prep to launch and beyond.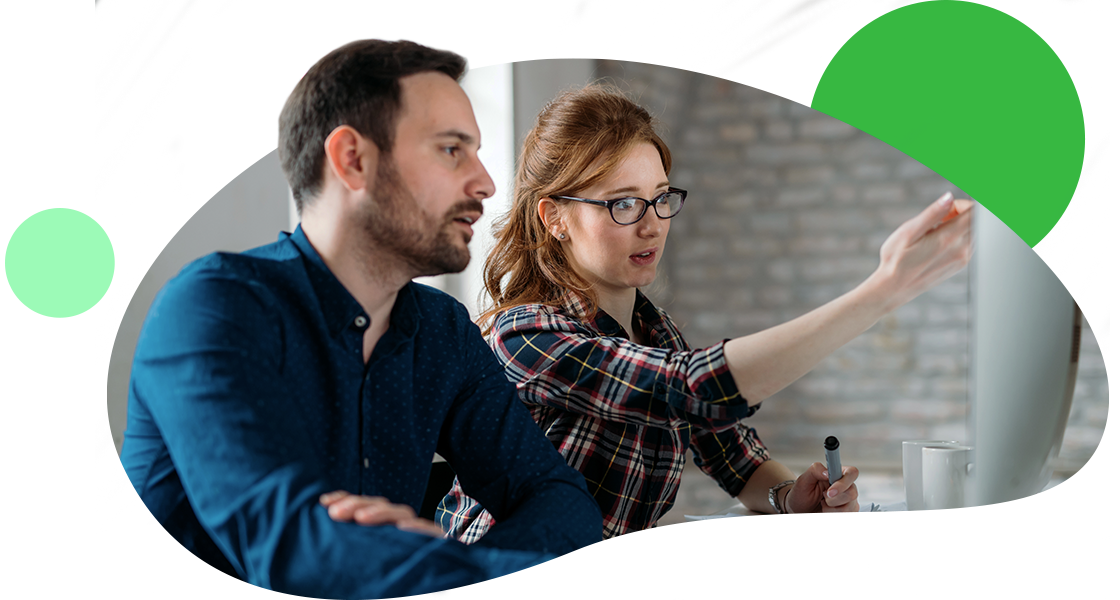 Your team
Your dedicated team awaits
Your implementation team is made up of digital workplace experts across a variety of skill sets and experience who will partner with you to build and configure your new digital workplace on time, on spec., and on budget.
You'll have an opportunity to leverage support from a project manager, configuration specialist, designer, and trainers who are determined to make your project a successful one.

Delivery framework
A proven framework to guide your success
Our strategy, planning, launch, and engagement programs ensure your success at every stage.
Build: We'll build and configure your digital workplace solutions based on the plan delivered by your consultants.
Prepare for launch: We'll take you through a final site review and provide best practices and recommendations for launch day.
Launch: We'll support you with launch day activities, including communications, user training, and engagement campaigns.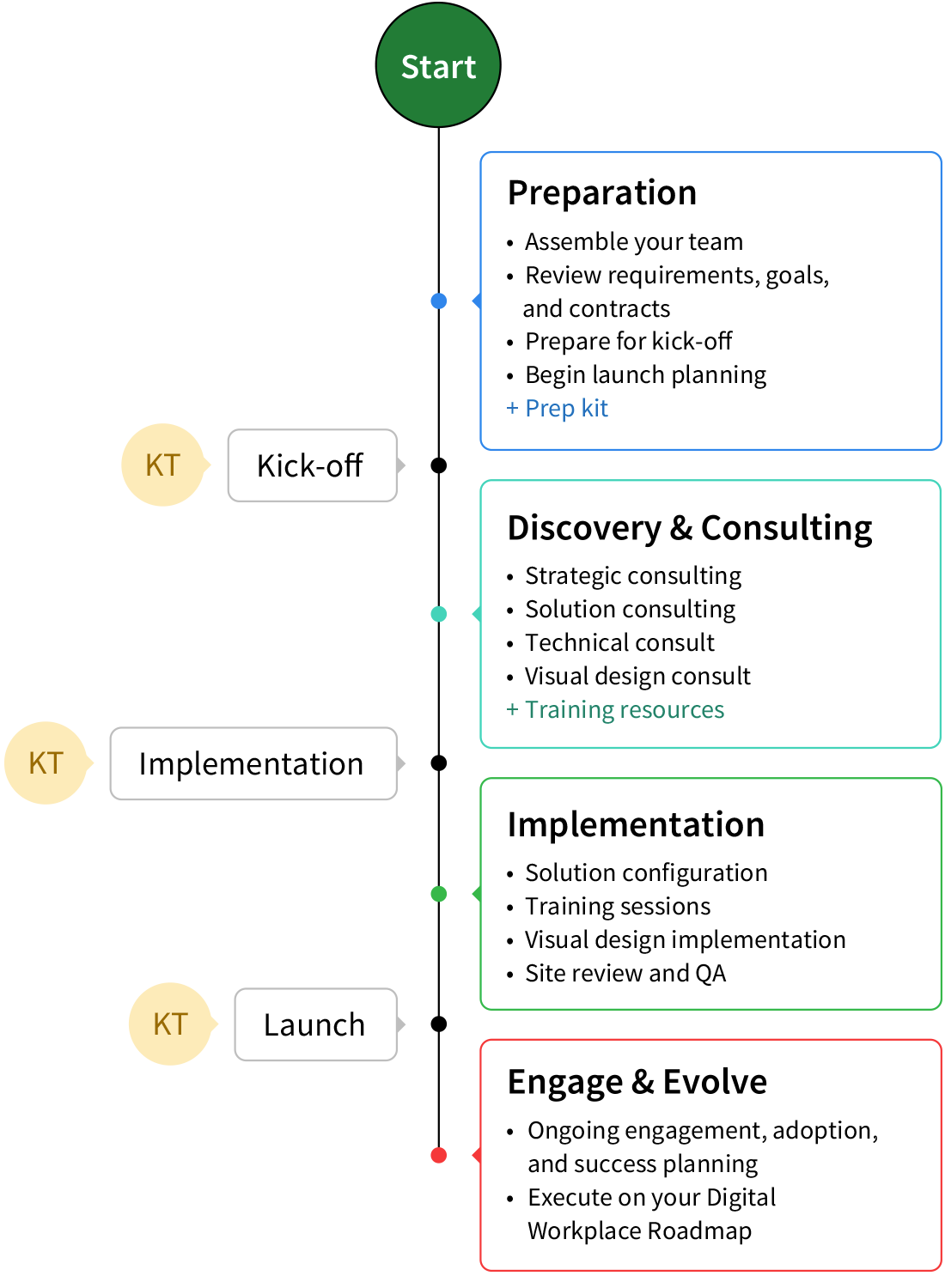 Launch pad
Get off to a good start
Our Launch Pad program takes the mystery out of launching your digital workplace. Get guidance and free templates to help you navigate your launch.
Playbook
Self-serve advice and resources
With Igloo's industry-leading Digital Workplace Playbook, you get on-demand access to everything you need (and more) to create a winning long-term digital workplace strategy — from start to finish.