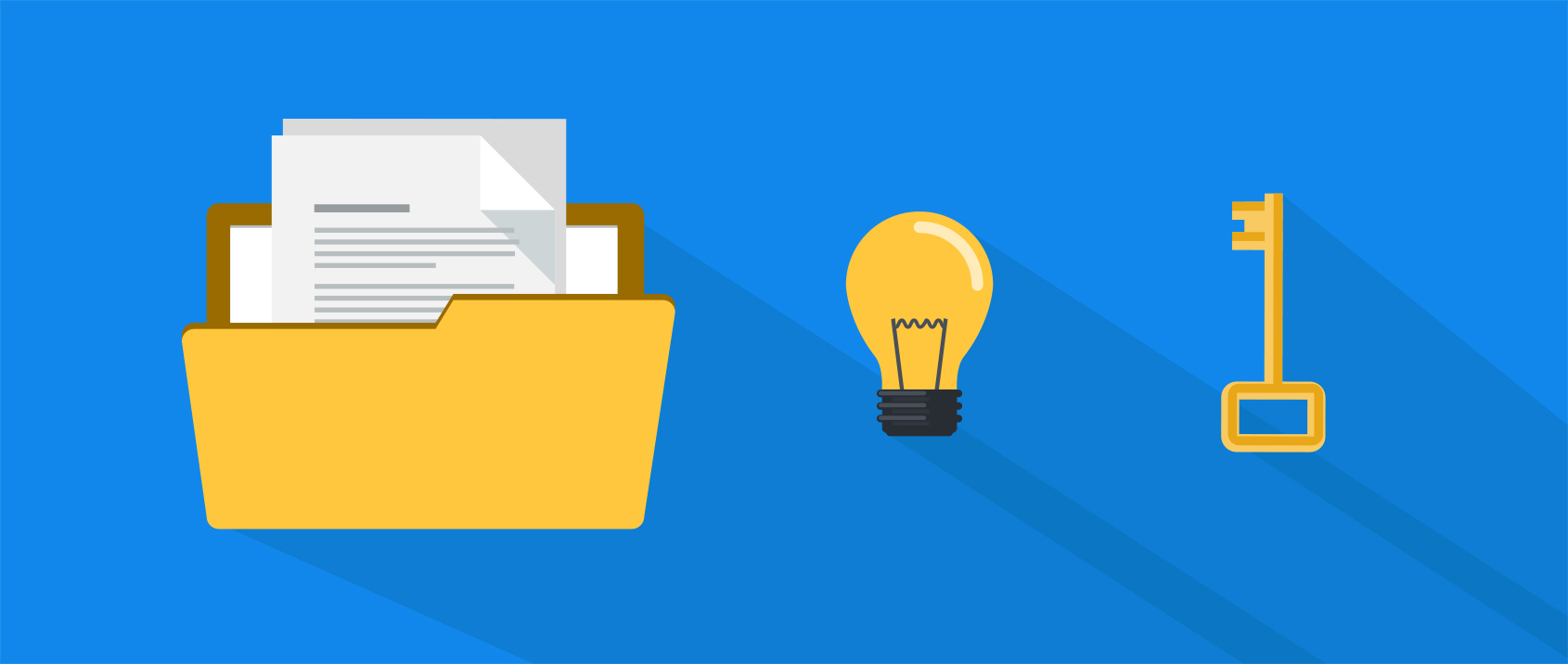 Post updated December 2022
More and more companies are investing in first-rate knowledge bases for their customers, but not as many recognize the immense value of creating internal knowledge bases for their own employees.
With the growing movement to place equal importance on both the employee experience and the customer experience, this is slowly changing. A high-quality internal knowledge base – made up of knowledge base articles that consistently adhere to the highest standards – goes a long way to maximize employee effectiveness, reduce the duplication of work, and increase productivity across the organization.
But to get the benefits of an internal knowledge base, you have to do it right. Every article should not only be informative, accurate, and up-to-date, but also crystal clear, engaging, and tailored to your employees' unique needs.
What is an internal knowledge base?
A knowledge base centralizes all the different types of knowledge that exist across your organization – from files and documents to conversations and lived experience – in a single, easy-to-navigate, searchable place. It allows employees to find, share, and interact with information that's essential to their daily work.
Why should you have one?
In our on-demand society, instant access to information is the norm. Few people are willing to make time-consuming phone calls or write emails to get what they need. As far back as 2014, a Forrester survey found that 67% of consumers use web self-service to find answers to their questions. Why wouldn't employees expect the same self-service model at work — especially through the pandemic and modern digital work environments?
A knowledge base should be part of your overarching strategy to optimize knowledge management. This can enable your company to curate, store, and disseminate the wealth of information is often trapped in emails, information siloes, or tribal knowledge that gets lost when employees leave. Knowledge management software solutions can address common business challenges such as onboarding, brand governance, and policy management.
For organizations with extensive policies and operating procedures, delivering articles stored in a wiki creates a searchable digital storehouse of these guidelines. Instead of spending up to one-fifth of the average week searching for information, as reported in a McKinsey survey, employees can apply the extra time gained to drive more value for the organization.
We've already discussed how you can create your own knowledge base, so here we're going to be focusing on how to leverage and optimize it once implemented.
How to come up with knowledge base article topics
Before you can start writing articles, you need to begin with topic ideas that will be relevant and valuable to those searching. The two major categories that we recommend starting with are common questions and onboarding topics for new users:
Answer FAQs & pain points
Starting with common questions you get, this can include questions about ideas and concepts, or questions about a product such as troubleshooting issues. By browsing recent support tickets, you can start to find patterns and frequent pain points that users are running into. Once you have a list of these topics, you can prioritize either by prevalence or severity (or a combination of the two).
Help onboarding users
The other content area that is a great starting point are topics related to the onboarding of new users. Whether it's where to find documentation, how to edit your account, tools to find other people, or other similar ideas, there's always a wealth of opportunity here. Not only does it help expand your knowledge base, but it avoids frustration and helplessness from those being onboarded, leading to a more positive experience.
Structuring your articles
No matter how thorough and accurate the information in your knowledge base is, it will lose credibility if the articles are written in different formats and styles. This inconsistency looks sloppy and reduces readability and engagement.
Establish a style guide for your organization that covers preferred spellings and basic grammar, as well as visual presentation for knowledge base articles. This might include fonts, type size, colors, and images. Then, create a knowledge base article template to guide the structure of each piece of content. Doing so will ensure that every article looks and reads the same way.
Knowledge base article templates
On the note, when creating an article template, it should follow these essential guidelines:
Start with the most important information (usually the problem or topic)
Provide the definition or actionable steps in chronological order
Put the simplest steps first If there's no chronological order
Include FAQs and/or related articles
The Igloo customer knowledge base offers a good example of this formula. Almost every article follows this structure:
What is it?
Use cases and/or features and functionality
"How to" instructions
FAQs and/or tips and tricks
Here's that structure in some more detailed template forms that you can copy and use in your own knowledge base. This first one would be applicable to common troubleshooting issues with a product:
How to [Name of Task]

Applies to [Appropriate Product(s)]
Description of the problem, if relevant
Description of the solution, if relevant

Step 1
Step 2
Step 3
Etc.

Related articles:

Two to five articles with links
If you're answering FAQs about a specific topic or product, this template can be a helpful format to follow:
[Topic Name]: Frequently Asked Questions

Applies to [Subject or Product(s)]
Description of topic
Table of Contents:

Question 1
Question 2
Etc.

FAQ 1
FAQ 2
FAQ 3
Etc.
Related articles:

Two to five articles with links
Knowledge base examples:
If you'd like to see these templates and formats in action, here are some examples of our own articles on our customer knowledge base:
Additional tips for creating helpful knowledge base articles
Once you have a consistent layout and presentation nailed down, it's time to write. A knowledge base is only as strong as its articles, and with these strategies, you can start improving your existing knowledge base or build a great one from the ground up.
Know your audience
We mentioned it earlier, but write articles based on the pain points and commonly asked questions of your key audience. Consider how they work and what they need to know to accomplish their goals. It may seem labor-intensive to write articles for every issue that pops up repeatedly, but it will save time and money in the long term. The content in an IT help desk is a perfect example of knowledge base articles that help users help themselves.
Choose simple article titles
When in doubt, consider which search terms employees would use for a topic. In other words, go for clarity over creativity. Use action words such as "How to," "Using," and "Setting up," or simply the name such as "Vacation Policies" or "Logos."
Don't write multiple articles about the same topic
Because the purpose of knowledge base articles is to provide quick, actionable information to anyone searching for it, the last thing you want to do is confuse them. Before writing an article, make sure that there isn't already one that exists for the same or similar topic that would confuse someone searching for those keywords. If you already have multiple of these, it might be worth consolidating the information into one article that comprehensively and effectively speaks to the variations around a subject.
Keep it simple & concise
The last thing a knowledge base article should do is unnecessarily interrupt workflows, so get to the point fast and say it in plain language. Avoid jargon and terminology that will require readers to seek out definitions, or filler content that doesn't provide value to the user.
Make it scannable
Employees should never confront a wall of text in a knowledge base article. Break it up with plenty of subheads, bulleted/numbered lists, callouts, and white space. If it's a longer article, consider including a quick table of contents at the top (this is especially helpful with articles answering several FAQs on a given subject).
Use relevant visuals
Show, don't tell, whenever possible. Screenshots (especially for how-to steps), infographics, charts, and images can replace text and accelerate a reader's comprehension of the topic. But be judicious — every visual should enrich the information and have a clear purpose, rather than being another item the user will just want to scroll past to find the information they're looking for.
Add links
The right links in the right place can enhance a knowledge base article and lead users to a deeper or broader understanding. Ensure the information in every link is up to date, accessible to your audience, and directly relevant to the topic.
Incorporate feedback
Create a feedback loop by building in opportunities for users to leave comments or contribute their own insight to knowledge base articles. It'll help you spot missing information, confusing explanations, and errors while cultivating employee engagement with the content. You'll need to identify employees with specific expertise to act as gatekeepers for this interactivity.
Leverage metadata
Tagging systems can help improve article findability in search experiences. Think of tagging as a hidden navigation or site architecture that directly supports the contextual clustering of content. It also helps the employee filter the context of their search results, which further expedites access to the correct information. Consider what terms or phrases employees might input when looking for your article. Maintaining and surfacing fields like "created date" and "author" can also help indicate relevancy and a point of contact, respectively.
A digital destination for knowledge management
At Igloo, we're genuinely passionate about knowledge management and are constantly experimenting to find the best ways to improve access to the right information at the right time, for all employees in every function. In fact, Igloo was named to KMWorld's annual ranking of the 100 companies making a difference in knowledge management in North America – for ten consecutive years.
At our core, we help solve business challenges by connecting people to the tools and information they need to achieve the highest levels of productivity. With the sheer amount of information passing through internal channels in today's digital workplace, it's more important than ever to leverage and consolidate tools that store and strategically surface your company's collective knowledge in one central location.
Learn more about our industry-leading knowledge management solutions today, or get started by booking a call with one of our experts!